An easier day with luxuries waiting for me.
The weather forecast for today was not looking too great but so far I'd had three hot and dry days, giving fantastic scenery so I couldn't moan. It was a bit overcast when I left Rifugio Elisabetta and many of the surrounding hills were covered with clouds but it was still pleasant enough to start today's walk in shorts and a t-shirt.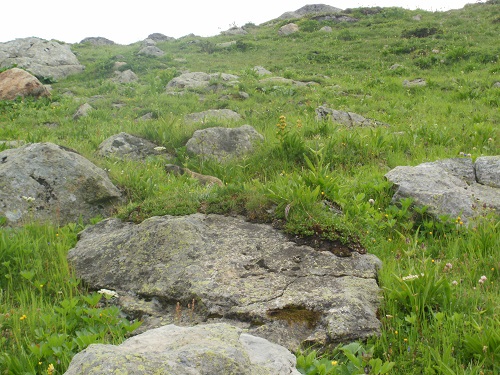 The start of the day would be steeply zigzagging my way downhill to Val Veni, a nice long, level and straight track for over a mile, a gentle start to the day. I would walk most of the day with a couple of people that I'd met during the TMB so it was nice to have some company for a change. The valley floor gave great views of the surrounding hills, some no longer covered in clouds and we passed by a couple of small lakes, which were perfectly still and reflecting the hills behind them.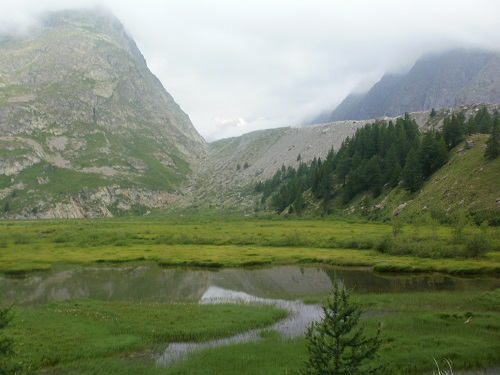 At the end of the small lakes, the level walking ended and I cut off the track, steeply uphill. This certainly woke my legs up and soon I was breathing heavy and sweating but so was everyone. I passed some more people that I'd met on the journey, they were suffering just as much. After what seemed an eternity, the high point came into view in the mist. The guide book tells you this is a great spot to view Mont Blanc but I was to be disappointed today as the clouds spoiled any chance of a view.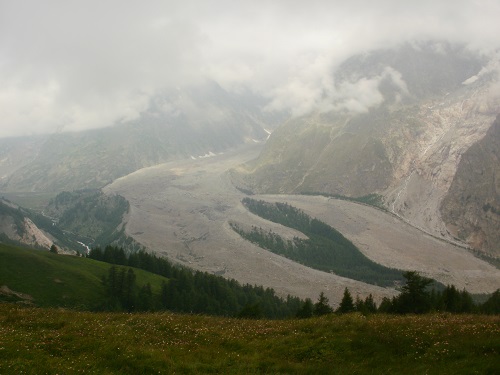 It was a bit chilly up there and as there were no views, there was no point hanging around, the good news was that it was now mainly all downhill from now but first a very nice path contouring the hillside gave good views over the valley as the sun started to shine through at last. This was a pleasant path to walk along, just the way I like it, nice and smooth.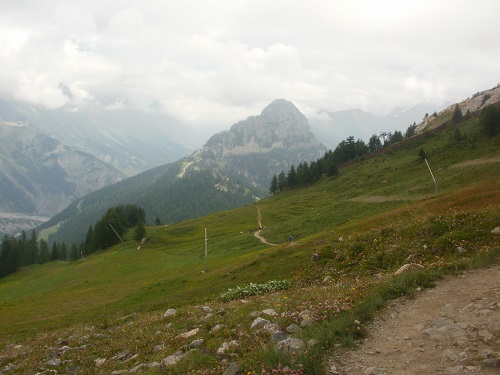 Today would be a shorter day, not only in length and ascent but also time and I knew I'd reach Courmayeur just after 1pm, the rain that had been forecast had not happened and instead became a warm and sunny day, better than I expected. After passing under a couple of cable cars, Refuge Maison Vielle came into view and we all decided to stop for a bite to eat and something to drink to have a rest, there was no rush although we were all looking forward to reaching Courmayeur and the luxuries a Hotel room would bring plus the choice of many shops to get food.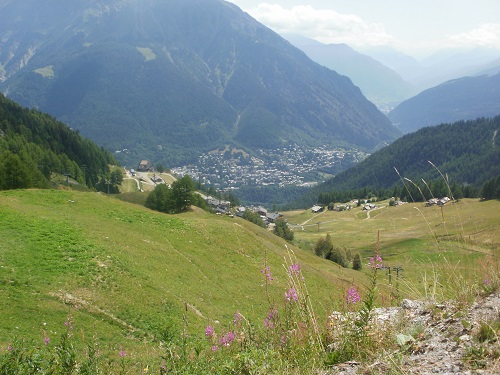 I could have stayed there enjoying the view and the food much longer but there was still about three miles left to walk and very steep it would be. Courmayeur looked lovely looking steeply down but I knew it would hurt my legs and knees and soon the path started to zigzag steeply downhill and then into woods where it got even steeper and the path was very dusty, something I would realise later on when I went to remove my boots and they were covered in dust as was my lower legs.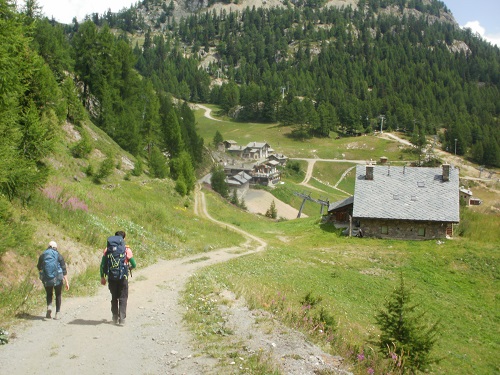 It was a long painful descent, Courmayeur just didn't seem to get any nearer but eventually the zigzag ended and I was on flat road just walking into Dollone which is just at the start of the town and where my Hotel was for tonight. By now my walking companions were out of view and I never saw them again, I guess they stopped for a break or decided to let me go on and leave them alone, which was ok as I'd enjoyed the company.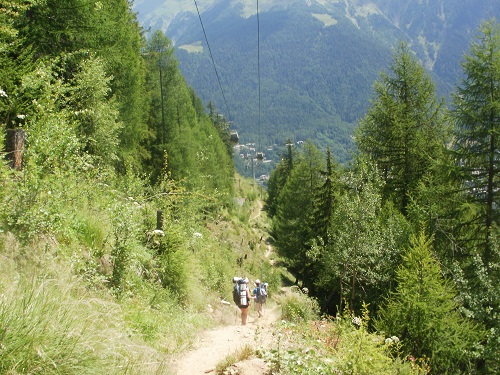 It was nice to have a Hotel room for the night, a luxury after staying in Dorms at Refuges with no showers or no hot water or queuing for the bathroom or shower. I quickly jumped into a shower and washed all the sweat and dust away and got changed into my fresh evening clothes before heading down into the town centre to get some food and as usual I bought far too much but this will come with me for tomorrow.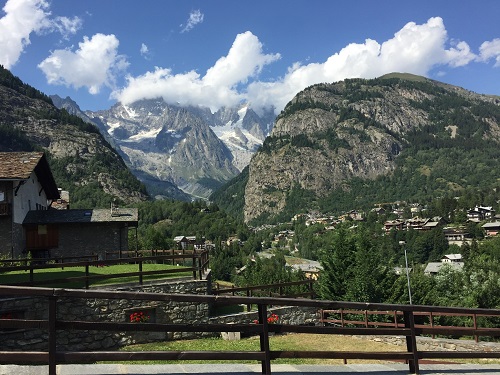 Tomorrow worries me as I think I've made it a far longer and harder day than I needed too. One long day rather than having two easy days. It will be a long day and there's the possibility that I might stop at a Refuge over the half way point and see if they have a bed if I'm suffering and then make the next day a bit longer because at the moment it will just be about a four hour walk the next day. I shall see how I feel and the weather because the forecast for today was way off the mark so the forecasted rain for tomorrow might not happen either. We shall see how it goes.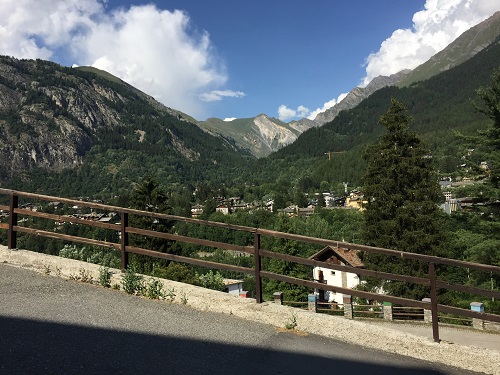 The Hotel Ottoz Meuble in Dollone, Courmayeur
Tonight I would stay at the Hotel Ottoz Meuble which is found in Dollone which you walk through on your arrival just before Courmayeur. The room was nicer than I was expecting, cheaper than down in the Town and I'd certainly stay here again and it was just a short walk from the town centre where I bought lots of goodies to take back to the Hotel and stuff my face with before relaxing on a nice comfy bed and having a good nights sleep after a shower before a long day ahead of me.
Click here for Day 5, Part 1 - Courmayeur to Rifugio Bonatti