A day of fantastic scenery and tired legs.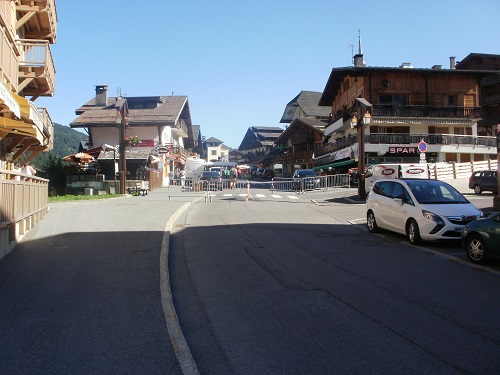 The start of the day was a bit chilly but that's not a surprise as I was staying 5740ft/1750 metres high up. It was a pleasant but steep downhill walk through the woodland and I quickly warmed up as I entered the pretty village of Les Contamines and made a stop for some food and breakfast and a sit down watching the world go by before reluctantly moving onwards. The next few miles were a gentle and level stroll until I reached the beautiful chapel at Notre Dame de la Gorge and had a little sit down looking at its exterior. The inside was magnificent as well.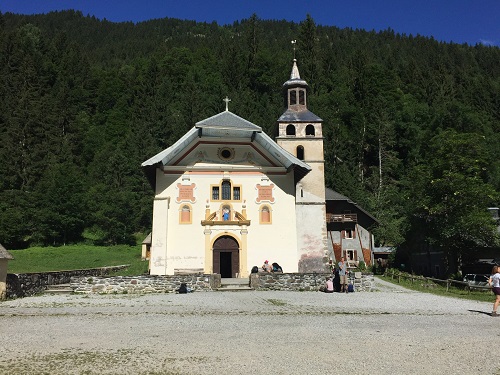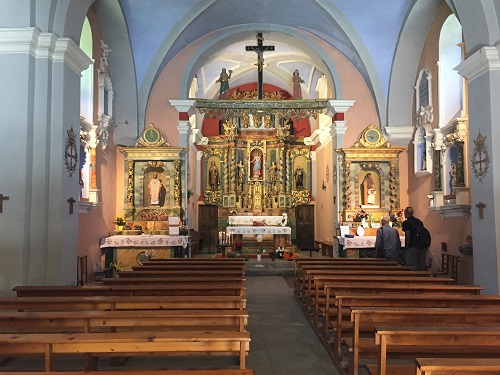 After that I knew that it would be one long slog uphill all day, so at least I was prepared for it. It started off up an old roman road before it turned into a track, the walking was slow going but there was no rush. The views all around were magnificent and this gave me an excuse to take many stops and catch my breath, not that I needed an excuse to stop.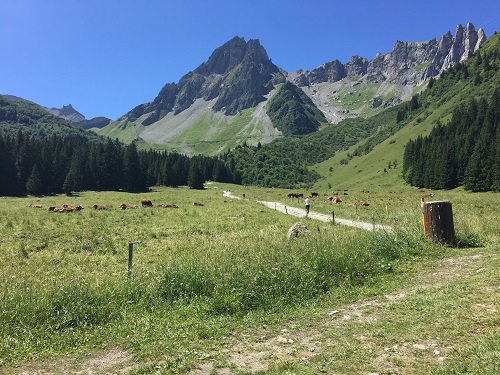 Eventually the path leveled out and in the distance I could see the Refuge de la Balme and decided I would stop for a beer and a sit down to admire the views. Not only was it spectacular looking up at the surrounding hills but the view back down the valley towards Les Contamines were stunning.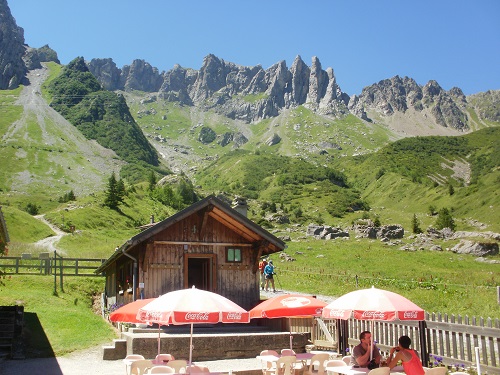 This was another place that I could have stayed for hours but I had to press on and knew that the steepest part of the day was still to come. I knew that it was going to hurt walking up to the Col du Bonhomme and hurt it did. I made sure to walk slowly and take plenty of rests, not only to catch my breath but to admire the beautiful scenery all around me. It was ages before I saw the top of the Col above me and eventually I reached it. I have to say that as I got to the top, the scenery on the other side left me speechless, it was fantastic and well worth the effort.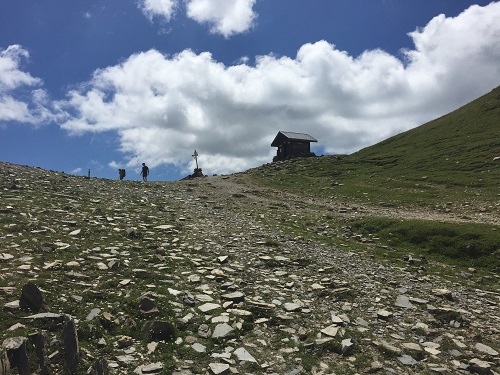 I only had 50 minutes to walk to my Refuge, it was uphill but nowhere near as steep as before and at least there were a few places where the ground was level, which I enjoyed after so much uphill walking. The 50 minutes passed quickly and the Col de la Croix du Bonhomme appeared.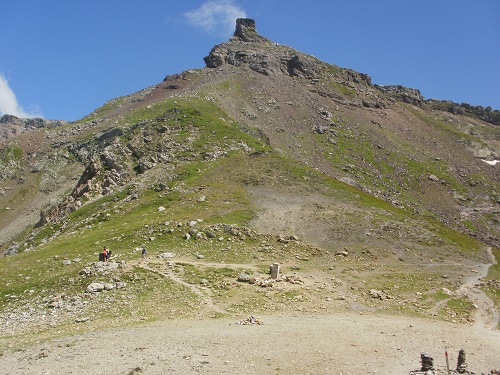 The Refuge was just below the Col and I checked in, thankfully got a bottom bunk and bought a beer and looked out at the fantastic scenery from the terrace, it is an amazing view. I was joined by some people from the US and a Belgian who spoke no English but we still managed to have conversations, or at least some idea what we were all talking about.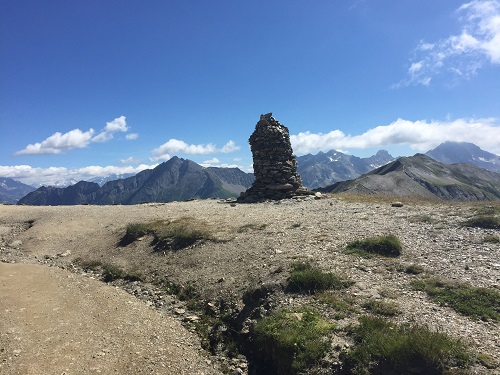 The second day of my walk was over, fantastic weather making the scenery even more beautiful. Tomorrow will be another long day but rewarding if the weather is good and hopefully good views of Mont Blanc. If the weather is bad, there is a low level route through Les Chapieux.
The Refuge de la Croix du Bonhomme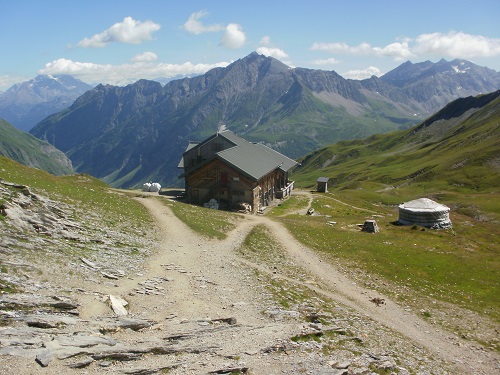 The Refuge de la Croix du Bonhomme at 8015ft/2443m height is a tough walk to reach from Les Contamines but when you do it gives fantastic views all around and I spent hours on the terrace just admiring the beauty of my surroundings. The Dorms thankfully had electricity and lights but there was a queue for the showers that were solar heated and didn't work until 5pm and only one shower was working. I waited until about 7pm and had my shower when there was no queue but still hot water. I didn't have the food but others said that they enjoyed it. I would most definitely stay here again if I did the walk again.
Click here for Day 3 - Croix du Bonhomme to Rifugio Elisabetta