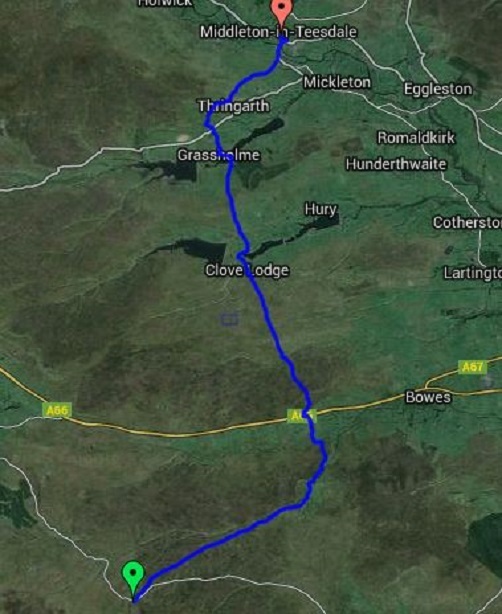 I had originally looked forward to my stay at Tan Hill but I was just glad to get up, have my breakfast and get away from it after such a poor sleep, and the fire alarms which went off 4 times in the short time that I was there. I didn't enjoy the bunkhouse, there was nowhere to prepare any food for the day ahead and the toilet was in the same room as the shower and bath, meaning you had to keep going to see if the bathroom was free and hope that you could get in before someone else wanted a shower. I was quite glad to get out of the door and head off towards Middleton, at least it was quite a nice day and perfect visability.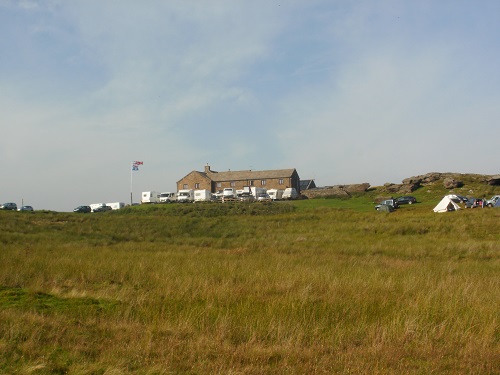 The fist 3 miles were over waterlogged moorland and there is an alternative bad weather route but your boots would get wet anyway later on so I just went the normal way and tried to avoid anything too wet. The order of the day would be soggy paths, wet feet and hardly any tarmac or track, the only dryish bit being the downhill section near the end of the day descending down to Middleton-Upon-Tees.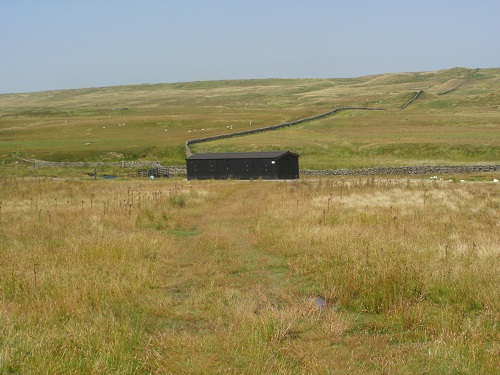 Today was not a good one for scenery, with miles and miles of desolate moorland all around you and it felt like this was just a day to tick off and get out of the way but at least today I would be over half way. One of the only memories I have of this walk was passing under the A66, a road I have travveled on hundreds of times over the years but from now on I shall think about the Pennine Way when I pass over the top of the underpass. The underpass though was like a river as I splashed my way through it and headed towards Deepdale Beck where there is a shelter so I took the opportunity to get out of the strengthening wind and have my lunch.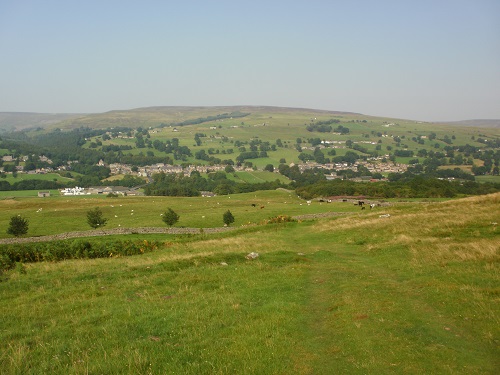 After my break, it was the same story of soggy paths before passing between a couple of reservoirs before climbing up through wet fields and then finally a dry and pleasant walk down to the lovely village of Middleton-Upon-Tees. I was staying at the Teesdale Hotel and looking forward to having a room to myself instead of a dorm, so I picked up a load of goodies from the local shop and enjoyed a relaxing evening in my room, listening to the rain outside and knowing that the next day would be much more scenic than it was today.