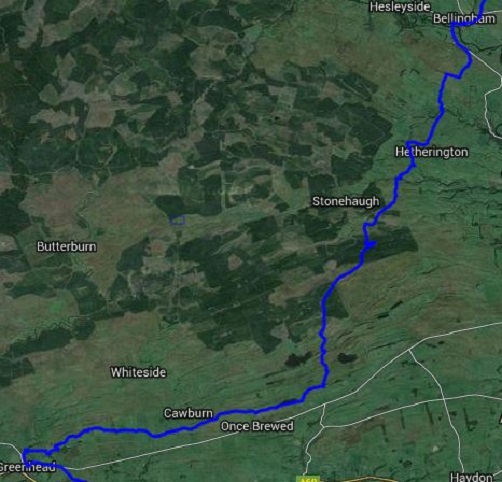 I had been so tired the night before, so it was no surprise that I was awake and ready to go real early and I set off about 7:20am as I knew today would be a long day with plenty of up's and down's for the first half of it along Hadrians Wall path. I had walked Hadrians Wall a few months before and I think this would help as I knew what to expect rather than wondering when the up's and down's would end. Todays forecast was for scattered showers and quite windy, but thankfully for me, the wind would be behind me rather than into my face or side on. I left the hostel and it wasn't long before I was heading uphill towards Hadrian's Wall.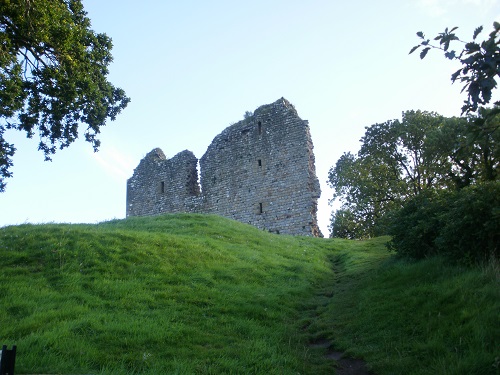 Because of my early start, it was a while before I saw anyone else on the path, by which time I had been up and down quite a few times but at least this mornings clear weather meant great views along the wall in front of me. A few walkers came out of a house, I assume it was a bed and breakfast and headed off along Hadrians Wall, the other direction from me, I was glad I wasn't walking that way today into the strong wind, they certainly didn't look like they were going to enjoy it. From this point until my turn off at Rampshaw Gap it got busy, I probably saw more people on this stretch today than the rest of my entire Pennine Way.
A lot of people hate this stretch of the OPennine Way because of the up and down nature of the path but I actually enjoyed it, the good weather helped and the views along the wall certainly did and I reached my turn off sooner than I thought I would and headed downwards towards the forrest, swapping dry, smooth, well worn Hadrians Wall path for something far wetter and mudier as I approached the forrest, bypassing the cattle who were standing on the path and wondering if they really don't like red, as I suddenly realised I was wearing my red tshirt. I knew it's probably just a tale but I just don't like walking near cows and am constantly checking to make sure they aren't coming towards me after I pass them.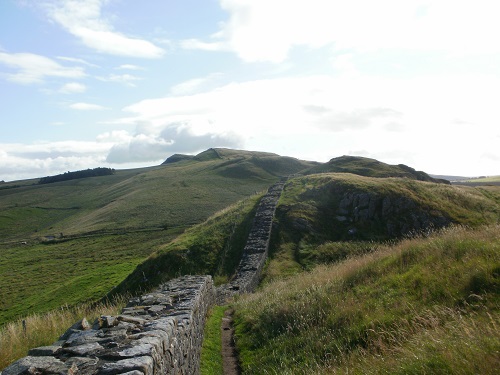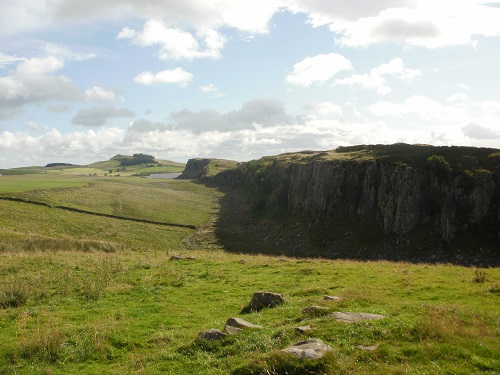 It was about lunch time and I was looking for somewhere suitable after Hadrians Wall and ahead of me in the forrest I spotted a seat but unfortunately for me, a couple of walkers in front of me also spotted it and sat down, I just said hello and moved on hoping for somewhere else quite soon. I would find a stone stile a bit further on and have my lunch, the couple would catch up with me soon after and they were doing the Pennine Way also, I felt a bit sad for a bit that I didn't have a partner that liked walking but as I saw them walk into the distance, he was about 50 feet in front of her and I thought again that maybe it wouldn't be such a good idea walking with someone as 270 miles is a long time if they got on your nerves.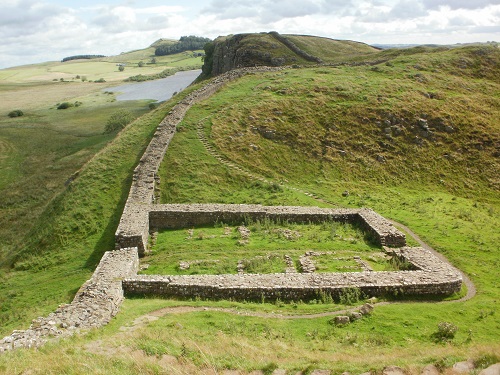 The path through the forest was quite muddy in places but it was easy enough to avoid the worst bits with a bit of care, I was thinking to myself how bad this stretch must be when it's not summer, I kept my waterproof trousers on, even though it hadn't rained for a while but the ground was still wet and these kept my trousers clean and dry. It was mostly downhill from Rampshaw Gap until a steep climb near Shitlington (an apt name) where I came to a small stream that I could see no way of crossing apart from taking the shoes and socks off and paddling through it. This was slightly confusing me as it seemed strange that there would be nowhere to cross so I headed slightly upstream and then saw a bridge that had been hidden by trees about 50 feet away and crossed it. Before this stream I had crossed a field and no visible path which explained my slight deviation from the path to the river but I bet many a walker has done the same and just waded straight through the water to the other side.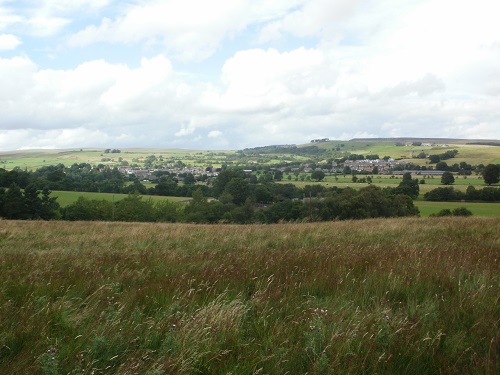 From there, it was across more moorland but at least this was dry. It wasn't long before I saw Bellingham down below but as always, the last few miles always seem to be the longest few of the day. Wasn't long though before I descended into Bellingham and left the path to continue on to the village, my hotel (The Cheviot) was in the centre of the village with the Co-op shop just over the road, which meant it was always going to be a case of checking in then buying far too many goodies to eat as I'd looked at the hotel menu and really didn't fancy anything that much from it. My room was a welcome change from the normal, I had spent nearly two weeks mainly in bunk beds in dorms and showers that you can hardly move in, and here I was in a hotel room with a king size bed and a big bath, rather than a shower so I couldn't wait to get in it and just chill out and relax my tingling feet. Up to this point I'd still had no aches and pains, no blisters and the only thing I got was tingling feet if I'd had a long day, especially if it involved lots of tarmac. I drifted off to sleep knowing I had 2 days left, the next day being quite easy and short.