I had stayed the night at the Albert Hotel in St. Bees which is basically just accross the road from the Railway Station and just a short walk from the starting point at the beach. The hotel doesn't look that great from the outside but it was good enough for me, reasonably cheap and is run by a very nice lady. I woke up and saw that it was a nice day outside, and as I ate my breakfast I couldn't help but overhear some Australians who were also starting off the Coast to Coast walk that morning and had come to the UK just to do this walk. I finished off breakfast and headed to the beach where I would meet the group of 4 other walkers that would start the walk with me.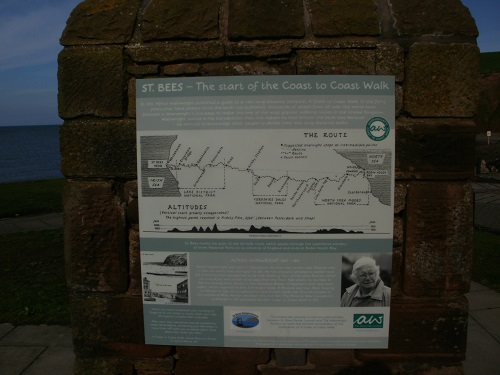 It's traditional to pick up a small pebble from the beach to carry with you on your walk and then throw it into the sea at Robin Hoods bay when you finish, so we did that and of course took our photos at the start then dipped our boots in the water and set off on our adventure. As I had done the walk a few months earlier, I know what to expect each day and I knew that Day 1 to Ennerdale Youth Hostel wasn't going to be particularly a hard day as there isn't much ascent.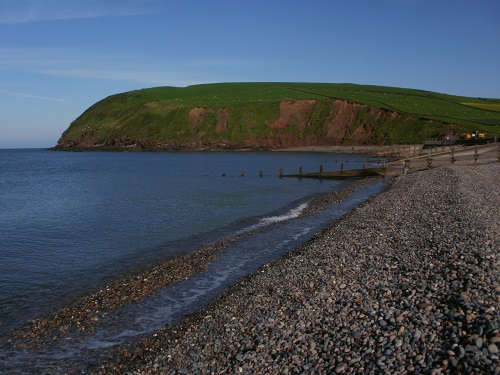 You start off walking along the cliff tops from St. Bees for a couple of miles before leaving the coastline behind you and heading westwards. After about 5 miles, you cross a busy road and see a statue of Arthur Wainwright before heading along the road into Moor Row (or you can take a cycle path and miss this out). The walking is quite fast and you will soon be at a little village called Cleator, which has a small shop that sells sandwiches and small snacks and is quite a good place to stop for a lunch break as you are about to climb your only real hill of the day after this called Dent. It's not too difficult a climb and gives you a good view from the top, again a good place to have a break as it's mostly downhill after that.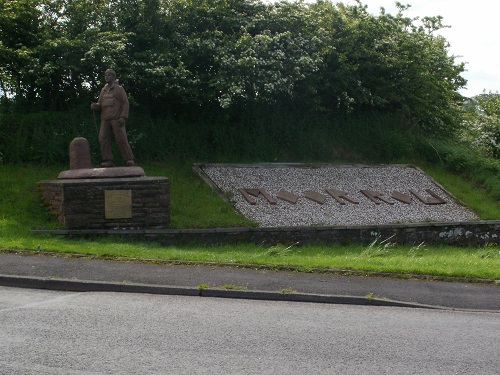 After leaving Dent, I found my Guide Book telling me to go one way and the map telling me to go a different way but both would meet up, (there would be a few times where map and guide book would have different routes in the 12 days). The map route takes you to the right and then through a forest to Nannycatch Valley but I went with the guide book and took the more direct route which was also quite steep grass going down, not sure I'd enjoy this if it was really wet and slippy. Nannycatch Valley is very nice to walk through, plenty of photos will be taken here as it can be very colourful. After walking through the valley, it's really not that long before you are walking downhill towards Ennerdale Bridge but by now you will be looking at the scenery before you and the hills in the Lake District which you will be walking over in the next few days.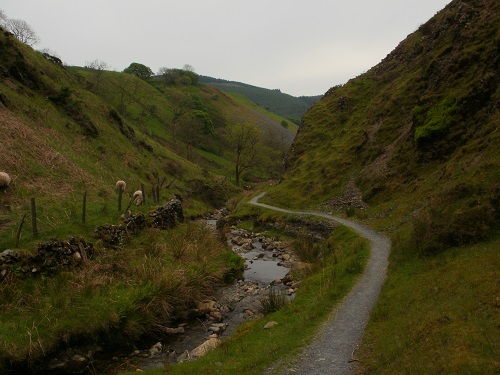 Many people choose to end the first days walk at Ennerdale Bridge but I prefer to walk the 6 or 7 miles further to Ennerdale Youth Hostel. It means a shorter 2nd day which gives you the chance to take the spectacular scenic high route to Borrowdale if the weather is good. There are a couple of pubs, but no shop, in Ennerdale Bridge so if you are staying in one of them, put your feet up for the night and enjoy your evening. If you are heading on to the Youth Hostel, have a stop off at one of the pubs and have a drink and a sit down before the walk round Ennerdale Water, you can walk either side of it but the route round the left of it is a nicer but longer path.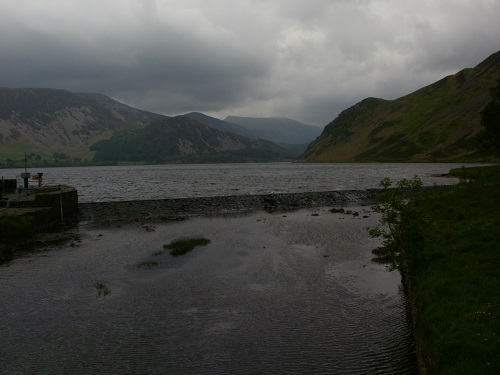 Ennerdale Youth Hostel is quite a small hostel, with only about 24 beds and a small kitchen and lounge. You get great views of Red Pike and The Pillar as well as other hills as you relax for the evening and put your feet up while you have your tea and reflect on a good days walking whilst deciding what route to take on Day 2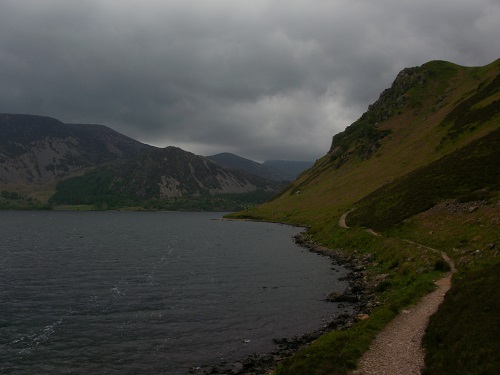 Click here to go to Day 2 of the Coast To Coast Walk - Ennerdale to Borrowdale