The best nights sleep so far with no loud snorers plus I found the beds in Patterdale Youth Hostel to be bigger and more comfortable than the other hostels. The weather was clear and better than expected and I headed off before 8am. The route was up from the start, which woke my legs up and brought a sweat on. The climb on good paths levelled out a little near Angle Tarn which looked idylic with no wind or noise, with a few tents beside it, looks a lovely place to camp for the night.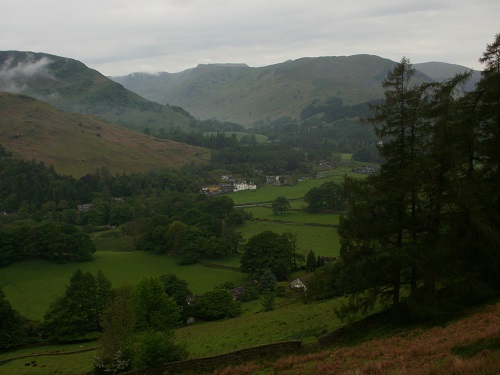 After Angle Tarn it was a bit of a trudge up to the side of The Knott and spots of rain started to fall but at least no clouds were obscuring the view so I was relieved to see the path for me to turn off towards Kidsty Pike or I might have ended up going straight on to High Street. From here it was an easy walk to the summit, which is the highest point along the Coast to Coast walk. I didn't spend too long at the summit as it was quite cold but I took a long look around at the fantastic scenery and the hills of Lakeland, knowing that soon they would no longer be visable and I'd be heading into a few days of moorland walking and fields rather than hills.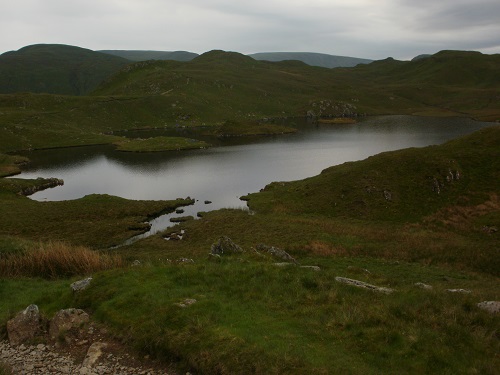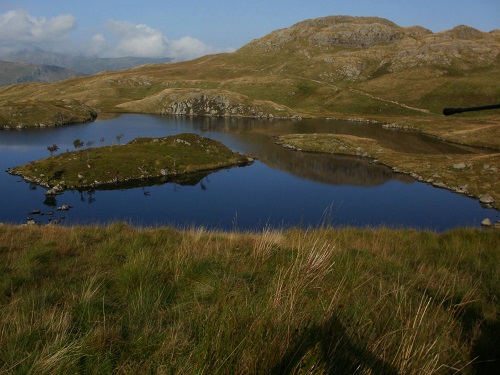 It was quite a steep descent down to Haweswater and the water was running down the path making it a bit slidy in places and then it was a 4-5 mile walk around the reservoir to a little Hamlet called Burnbank where I found a very welcome wooden seat. Just before Burnbanks, when you reach the dam of the reservoir, you go through some trees and the scenery takes a sudden change before you. No longer are there great hills in your eyeline, they have been replaced by rolling meadows and fields which would be nicer on the feet and legs but not as nice on the eyes.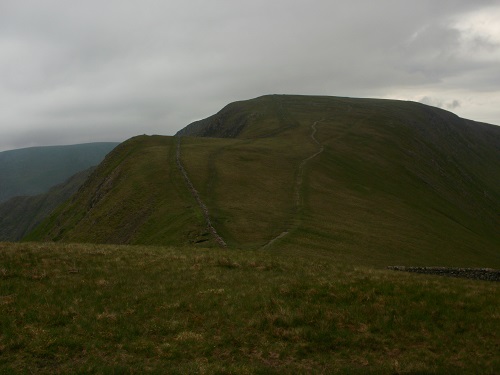 I had made good time today and I knew I'd get to Shap a lot earlier than planned so I had a good rest and my lunch before moving on, through some trees where I found an honesty box, bought a can of Cola and headed on (I do like honesty boxes), the next few miles being just fields and plenty of stiles, not exactly as dramatic or exciting as the previous miles but it was nice to be able to stride out for a change.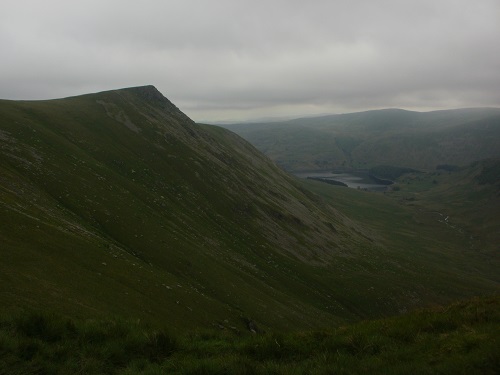 You soon reach Shap Abbey, I think I was expecting something a bit bigger or a bit more exciting and I think my thoughts were shared by the many tourists that had gathered there, it's not somewhere you could spend a lot of time so I had a little look and headed onwards up a steep road and soon Shap was in the not to far distance.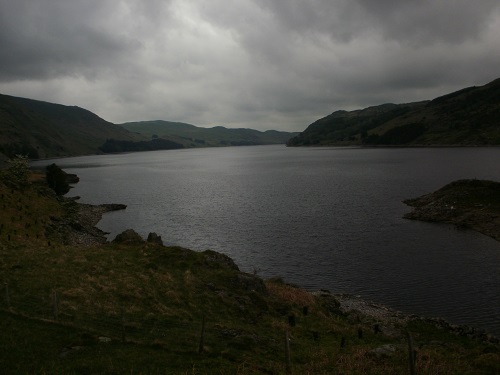 I was staying at New Ing Lodge tonight and a room to myself so a comfy bed and no snorers in the room was something to look forward to but first I bought some goodies from the local shop and went to the chip shop for my tea, it was nice to not have to cook after cooking the previous nights in the hostels.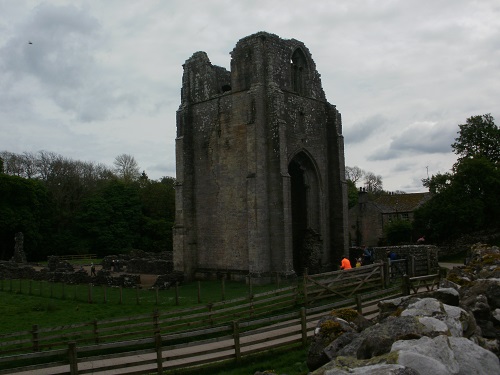 I had walked 4 days through the Lake District over many hills to get here and my legs and feet felt great, no blisters or aches and I hoped that would still be the case after the next few days which looked like they would be a lot flatter but also more miles.
Click here to go to Day 5 of the Coast To Coast Walk - Shap To Kirkby Stephen