I had quite a good sleep but I still woke up quite early and had to hang around for breakfast, which was a little on the small side for me so I made sure to get a few things from the shop as I passed it. I set off just after 8am and it was raining and the waterproofs went on and would stay on all day as it rained quite often and would have been a waste of time taking them off just to put them back on a few minutes later. After the scenery of the first four days, the fifth day would be rather plain and not many photos taken but the weather didn't help. Just after you leave Shap, you cross the M6 motorway on a walkers bridge and it feels strange with all the noise below you after 4 days of hardly any traffic in the Lakes, I certainly didn't want to hang around here too long and wanted to get away from the noise.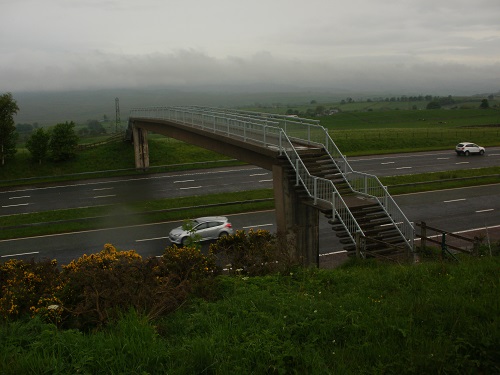 After the M62, it's a nice fast walk towards Orton but it was a bit soggy underfoot today and my cheap walking shoes were soon saturated. The Coast to Coast walk passes near Orton and I hadn't intended going into the village as I already had bought my lunch but I decided to head there to see if there was somewhere a bit shelterred to eat my lunch out of the rain, and luckily I found a shelter where I spent almost an hour drying off a little and having some food before moving on again but I was going to take a detour to join the path a bit further on instead of going back to where I'd left the path. This short cut though ended up being a long cut as I took the wrong road (I didn't know this at the time) and headed off in the direction of the coast to coast path, realising after a while that I was not where I should be but I knew if I continued on the road that I'd meet up with the path a few miles further on.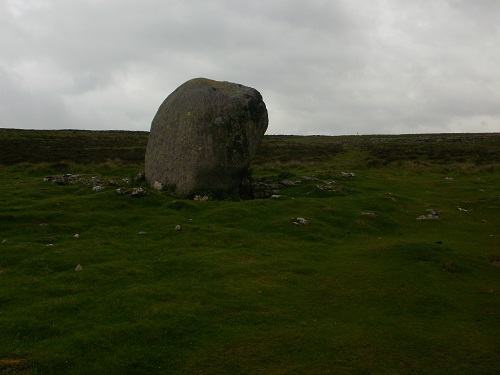 I did join the route again after many miles of road walking which was fine to start with as it meant no soggy moorland but after a while it was sore on my feet and I was glad to get off it and back onto soggy moorland. From Orton to Kirkby Stephen it was really a slog through soggy fields. dodging mud and pools of wet grassy areas and the soft ground was sapping the energy out of my legs and the on and off drizzle was sapping my enthusiasm. Months later I'd do this walk again and conditions would be fantastic, the paths were dry and it was a pleasant walk all the way from Shap to Kirkby Stephen. In May however, it was one of those days where the end never seems to be getting nearer even though you know the end isn't too far away. My shoes where sodden today so that meant they were heavier, making my legs tired and generally I felt a bit fed up as the low cloud meant that there was no real scenery today and a day where I just wanted to get to the end and have a sit down, a pint and then get changed into some dry clothes after a nice hot shower.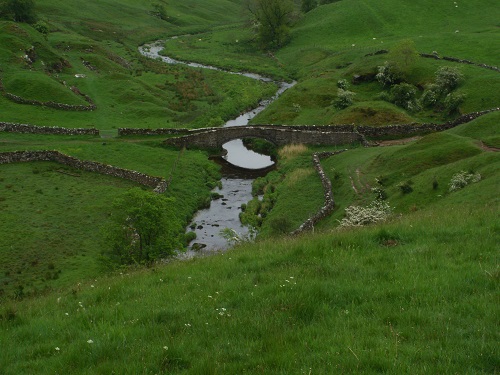 I was staying at the Black Bull pub tonight (I'd stay at the hostel in Kirkby Stephen on my secong coast to coast in September) and I'd been looking forward to choosing between the pubs for a pub meal or tea from one of the takeaways but by the time I sat down in the bar and ordered a pint I decided that I'd just go to the local Co-op and get lots snacks for my tea so I didn't have to go out again in the rain. Pint drunk, I headed to the shop, bag full of food and stuffed my face after having a very welcome shower knowing that I didn't need to go out again, plus I had wifi in the room so I just relaxed knowing that tomorrow was going to see me pass the half way point of the walk but also feeling a bit nervous as tomorrow was going to be a long day and hoping the path and conditions would be better and hoping that my shoes would be dry in the morning and my legs back to normal after the trudging today.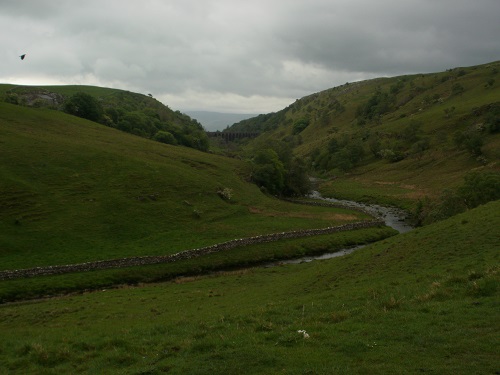 Click here to go to Day 6 of the Coast To Coast Walk - Kirkby Stephen to Grinton