I woke up to a lovely sunny morning, this would be the hottest day of the walk and the only day I'd wear shorts. Stupidly though I got too much sun and it would be quite painful later on that night, sun cream was one item I had forgotten to bring and I hadn't realised how hot the sun was until it was too late. I got a lift back to Carlton Bank and set off just before 9am straight up a steep hill, the 3 miles to Clay Bank would be like a roller coaster, quite tiring on the legs and draining in the early morning sunshine, I stopped for a break at the Wainstones to regain some energy and to take in the views, the fine weather allowing you to see for miles around. About an hour after starting I was heading down steeply to Clay Bank where there is a snack van some days in the car park just off the route but I didn't have any need to waste time going to see if it was there as I'd bought some goodies from the Cafe before I headed off.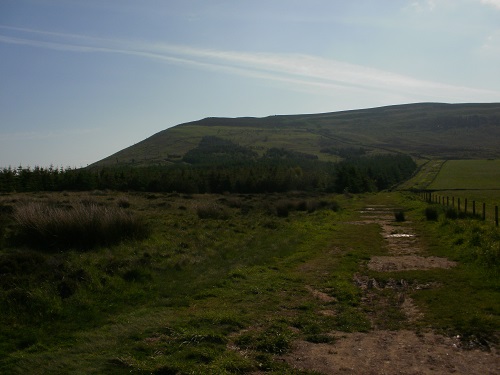 After Clay Bank, it's a steep climb up but at the top it levels out a lot and it becomes a smooth climb on a wide track over Urra Moor and then quite level to Blowell Crossing where the Cleveland Way heads off to the left and you continue along a disused railway for about 5 miles of quick walking with not much to look at until you see the Lion Inn, which is where I intended stopping for a pint and to get out of the sun for a little while, I hadn't realised the sun burning me at this point. A little climb up to the pub and very soon I was sitting enjoying a lunch time pint and decided to buy some dinner as well as I had plenty of time today and I knew that from there to Glaisdale would be quite easy walking, compared to the hills that I had just crossed.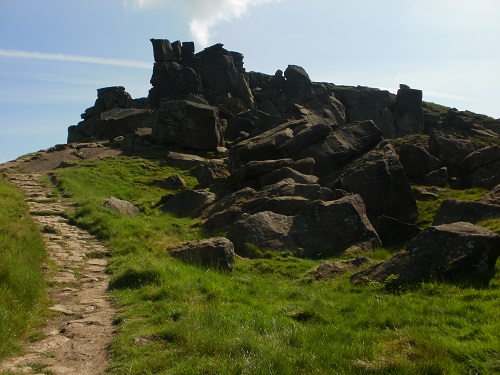 My break over, I headed off refreshed and a bit of road walking followed by some moorland walking but all on good track or paths and it didn't seem very long before I was heading downhill towards Glaisdale where I'd be staying the night, my accommodation for the night would be the Arncliffe Arms but this is at the other side of the village. There is a shop in the village but it was closed as it was a sunday, luckily I was staying at a pub as I was quite dehydrated today in the fierce sun. The walk through the village was quite steep downwards and I was glad that I wasn't heading the other way. I had thought about getting up in the morning and getting some goodies from the shop before heading off but I didn't fancy the climb up to the village so I hoped I could get something the next day at Grosmont.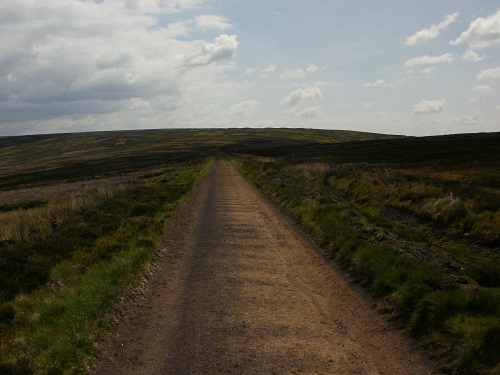 Today had been a bit more strenuous than the previous few days, the sun hadn't helped but the many up's and down's meant that my feet and legs were quite tired when I reached the pub and by now I had realised that the sun had burnt me and my legs were a bit tender to touch, this would make sleeping later on a bit of a pain as my legs rubbed against the sheets. I was looking forward to an evening meal and I had it, despite having a full meal at the Lion Inn a few hours earlier and I sat listening to the other guests who also seemed to be doing the Coast to Coast walk.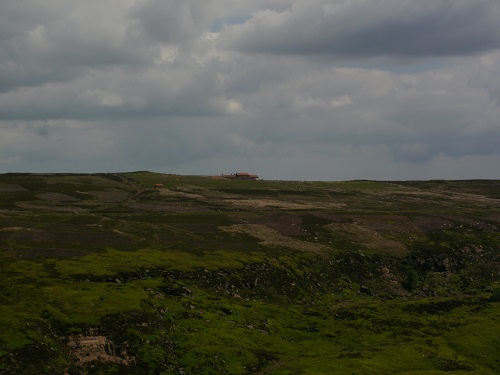 It now felt strange, knowing that this would be my last night on the walk and that I'd be in my own bed the next night. After all the bunk beds and single beds, my double bed and all my home comforts was something I was looking forward to getting back to, there was just the small matter of 19 miles first to get through tomorrow. It is very tempting to take a small short cut on the last day which misses out the final section along the coast but I think that's the perfect way to finish the Coast to Coast walk, with 3 miles along the top of the cliffs from Hawsker to Robin Hoods Bay. I tried to get comfy with my sunburnt legs, knowing I only had one day left to walk.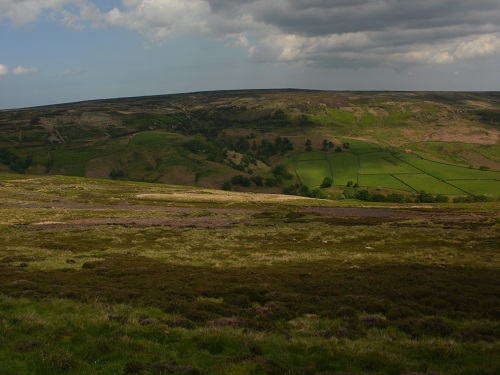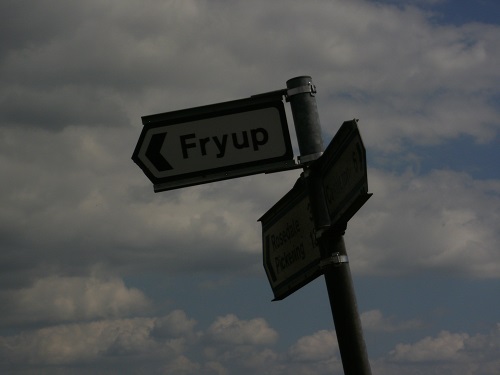 Click to go to day 10 of the Coast To Coast Walk - Glaisdale to Robin Hoods Bay