I had fallen asleep quite early which meant I'd be up and away early today as I had a long way to walk today but I was looking forward to passing through Richmond and having my lunch there. I had my breakfast and headed off from the hostel about 7:30am, down the steep hill that I'd struggled up the day before and down into Grinton, the walk into Grinton would pass through many fields and it didn't feel very scenic compared to previous days on the walk. It was only about 9 miles to Richmond which meant I'd be there in just over 3 hours if the paths were good, and they were, which meant I soon had Richmond on the horizon.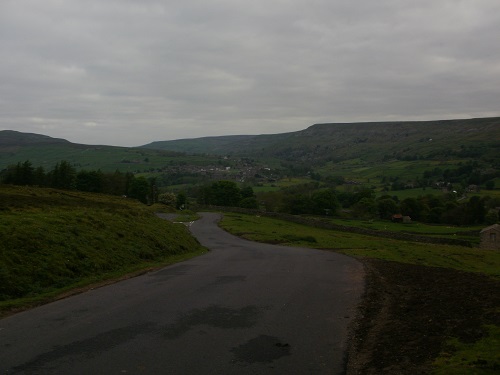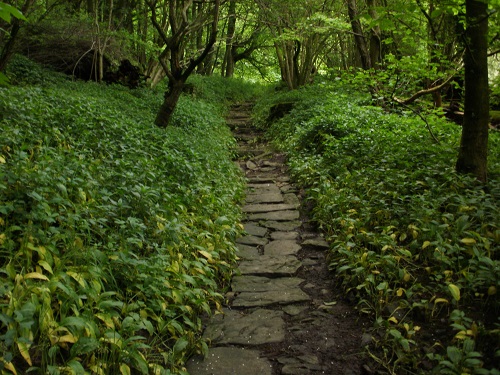 The plan when I entered Richmond was to get some food for my tea from the Co-op for my accommodation that night at Lovesomehill Farm near Danby Wiske and then to head to the Wetherspoons pub for some lunch and a pint but I spent far longer in Wetherspoons than intended so by the time I eventually set off again, I really couldn't be bothered and I was wishing that I was staying the night in Richmond as Danby Wiske was still a long way away.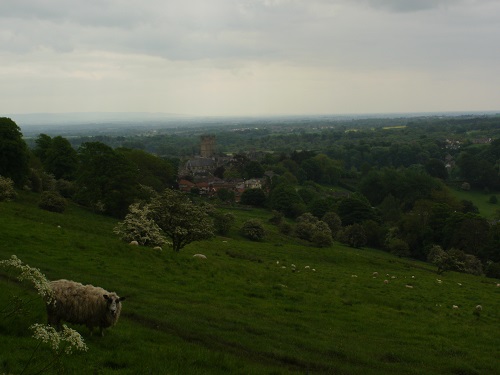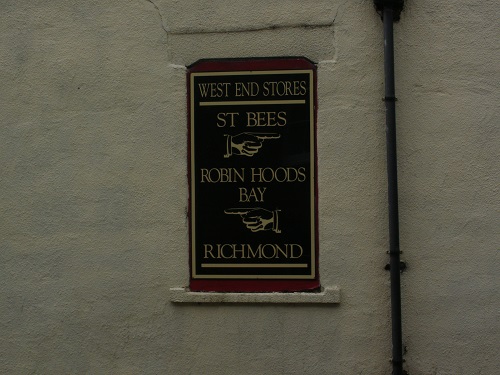 I had my Harveys strip maps and my guide book and at this point they had a difference of opinion regarding the route, one suggested a road route and the other over wet soggy muddy fields, so I took the road route to try and make up some time I had lost in Richmond. There was still plenty of fields on the route and every one of them was muddy near the stiles, which you couldn't avoid as it was the only way between fields and by the time I reached the road towards Catterick, the mud was sticking to my shoes and I ended up trying to clean them in the long grass. In 2014 they were upgrading the A1 which meant the Coast to Coast path was diverted and this added a few tarmac miles onto my journey and my legs, I couldn't find where it rejoined the path so I just continued along the road towards Bolton On Swale where I had a rest. There was still a few miles to go and what followed to Danby Wiske was a mixture of muddy fields and tarmac when I decided I'd seen enough of fields for one day.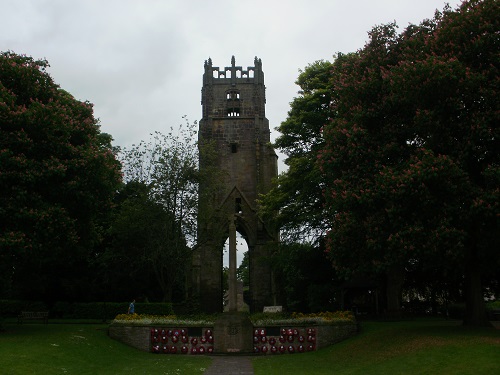 I was staying the night at Lovesomehills Farm which was about 2 miles after Danby Wiske, a location where I'd failed to book any accommodation so I was cursing under my breath when I passed through the village as my feet were sore and all I wanted to do was put my feet up instead of plodding the 2 extra miles. Again I had the choice of road or fields and I chose road as it was now after 6pm and I just wanted to get to the farm as soon as I could, have something to eat and put my feet up for the night. I knew that tomorrow would be a far more scenic day and not as far as the previous couple of days and that I was getting nearer the finish at St. Bees. I had trouble getting to sleep as the bottom of my feet were throbbing away with all the tarmac I'd walked today but tomorrow I'd be walking partly along the Cleveland Way and I was told that this part of the walk would see nice level paths to walk on.....and this was correct.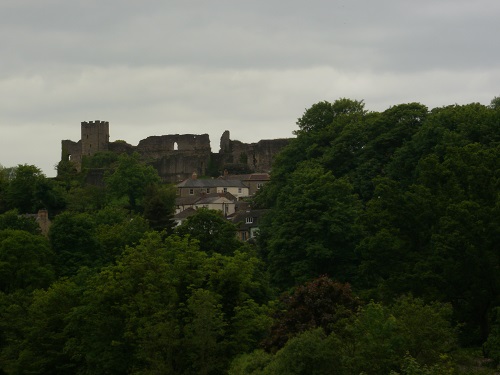 Click here to go to Day 8 of the Coast To Coast Walk - Danby Wiske to Chop Gate