I left the Bed and Breakfast after a very enjoyable breakfast and headed off about 8:30am, my feet thankfully feeling none the worse for yesterdays large mileage, much of it on tarmac. The start of the day was a muddy field and I hoped this wasn't going to be a repeat of yesterday. At the end of the field, I had 2 choices, a direct route across fields or a road walk which would be longer in distance but wouldn't take any more time. I chose to take the road and keep my boots free from mud so early in the day.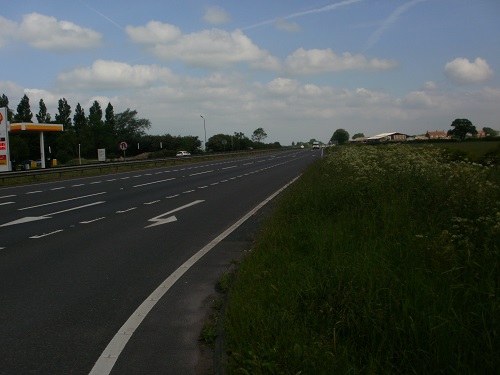 The day started off sunny and the sun hat went on, the first time it had come out my bag since I left St. Bees 8 days earlier. It wasn't on too long though as the clouds gathered and the sky got very dark but thankfully for me no rain fell and it would brighten up later on and become a lovely sunny afternoon and evening. The road then track section that I took instead of the fields took me to the bit where you cross the very busy A19 dual carriageway and I popped into the small service station to get a few things and a rest before attempting to cross the road. It took ages to find a gap in the traffic so that I could reach the safety of the central reservation and I still had to run and it was the same for the other half of the road, this section could do with a bridge.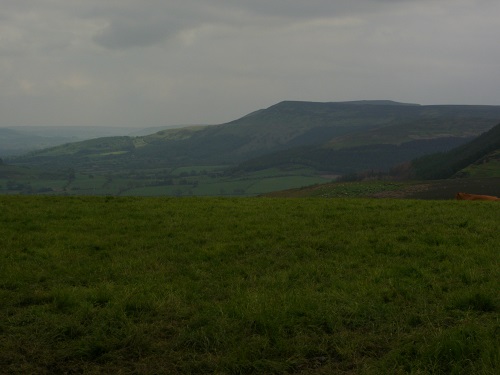 Feeling relieved to get across the road, I headed onwards through Ingleby Cross and up a forest track, catching up with a few walkers along this section that I'd see later that night in the pub. After a while, you see a gate before you and going through that will take you down to Osmotherley if you are staying the night there, this is part of the Cleveland Way. If you aren't going into Osmotherly you continue up gently through along the path which is now the Cleveland Way and a much nicer path to walk upon for the next day and a half until you reach Blowell Junction not far from the Lion Inn pub. You pass a communications mast and then leave the forest and the path then goes across moorland when you go through a gate at which point there was a nice bench for me to sit and have my lunch and a well deserved break and a nice view of some of the hills ahead which was a welcome change from the fields of the last couple of days.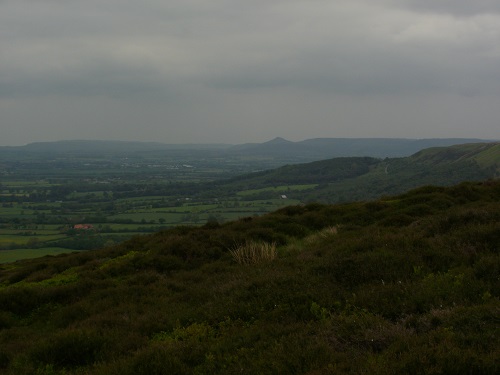 After my break, there were plenty of up's and down's but the path was a pleasure to walk upon as I walked across moorland and then through some forest before climbing up and over a few hills and ridges and arrived at Carlton Bank which is where Lord Stone's Cafe is located so I stopped there for an ice cream and a drink as I had plenty of time today and it was quite hot for a change. My bed and breakfast was located about 2 miles from the Coast to Coast path andthey offer to come and get walkers from Carlton Banl or Clay Banl and bring them back the next morning but I decided that I'd walk there along a quite country lane as I felt good, had plenty time and wanted to take in the views. I'd be happy enough getting a lift back to Carlton Bank in the morning after breakfast but I enjoyed a 2 mile walk in the sunshine before reaching my accommodation for the night just outside Chop Gate. Chop Gate is just a few houses and a pub and this was where I was going to go for my tea, the owners of my Bed and Breakfast offered to drive me there and pick me up later but I said I'd walk as then I could leave when I wanted. My meal was very nice, a little expensive but you tend to find that little country pubs will always be more expensive.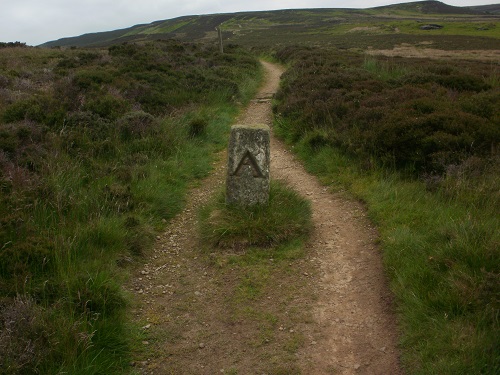 I was joined by an Australian girl who was staying at the same accommodation as me and some walkers that I'd seen earlier in the day, every one of them seemed to have some problem with their feet or legs and I must admit to feeling a bit smug sitting there and feeling just as good as I did when I left St. Bees, not a blister in sight. I realised that there was only 2 days left of my walk, it seemed to have gone so quickly and I was looking forward to finishing but also feeling a bit sad that it would soon be over. I walked back to my accommodation as it was getting dark and the days walk, the large meal and the 3 pints of lager meant that I was asleep quite quickly.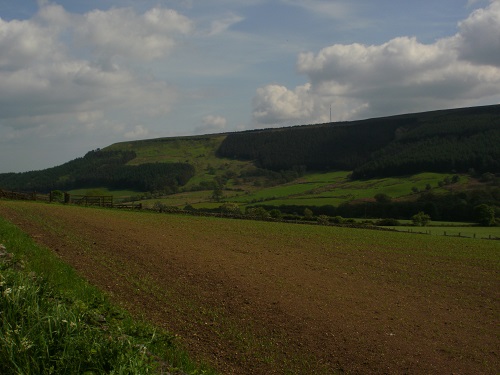 Click here to go to Day 9 of the Coast To Coast Walk - Chop Gate to Glaisdale