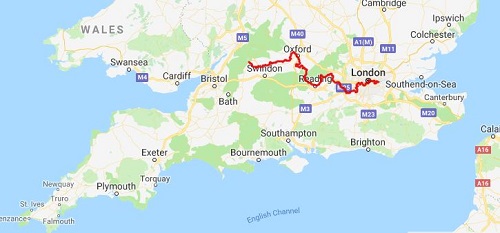 As I sat in my house a few days after returning home from the Thames Path I had a few thoughts about the walk. At the time this was my 13th National Trail and if I'm being honest I'd probably rank it nearer the bottom of my completed walks. I'm not saying that it's not a nice walk, far from it and many people may argue but it lacked a few things that my previous walks have had and I'll try and explain.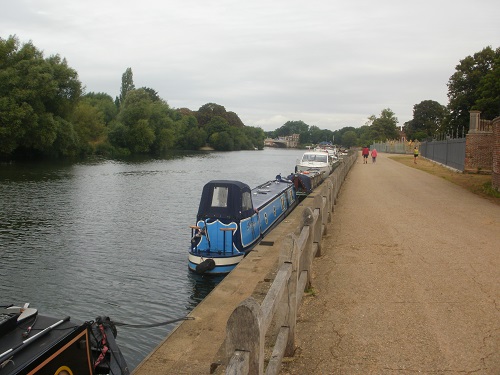 When I was planning the Thames Path I had to decide whethere to start or finish at the Thames Barrier or at the source near Kemble. I chose to finish at the source as it seemed better to finish there where there's a stone basically telling you that you've finished whereas at the Thames Barrier, you reach the end of the Path but the Thames still continues for many miles. I also thought it would be nicer to get the busy London days over with at the start and then enjoy more peacful days as I got further into my walk and hopefully more relaxing than fighting your way through tourists to get to the end.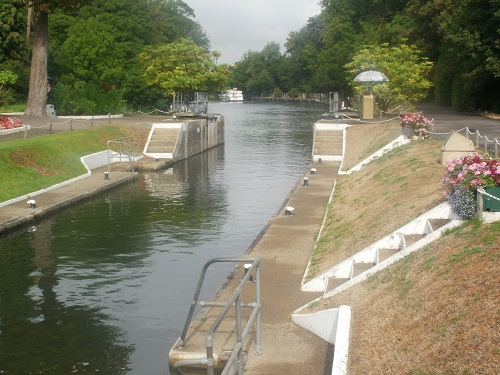 I chose to start at the Thames Barrier but I now think if I did it again I would do it in the other direction simply because the days that I thought were a bit boring would then be at the start of the walk and it would get more interesting as the walk progressed with more to look at than on the first few days when you don't even see much of the Thames at times.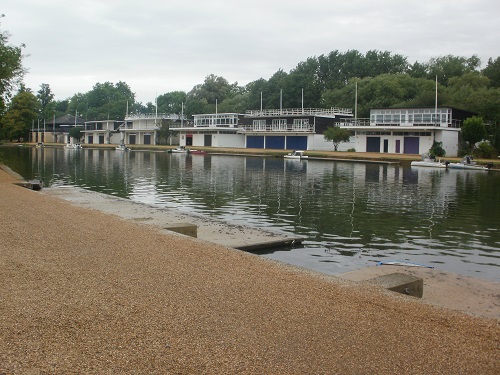 The Thames Path would be an ideal National Trail for someone doing their first one as it's very flat, accommodation is pretty easy to find (although it can be expensive) and public transport is very good if you want to use it like I did to stay at the same places a few days and carry less stuff every day. It would also be a good walk if you wanted to do it in stages rather than one go as you're never far away from a Railway Station or a bus stop to take you to one. Food and drink is not a problem as you go through many towns and villages each day so you can pick up food at shops or have a meal at a pub on the way or at the end of the day. Another plus about riverside walking is that there are plenty of benches to have a rest along the way, quite often at Locks once you get out of the more Urban areas.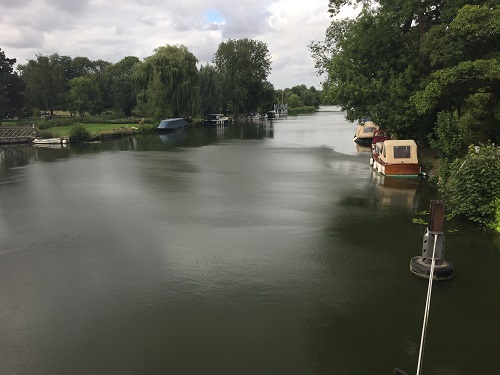 For me though, after the first few days it lacked the same excitement that I've had from other walks. After a few days it can get a bit boring just walking by a river looking at boats go by as you do that most days, so each day seemed similar once you got past Oxford. You might enjoy the peace and quiet that these days bring but I missed the WOW factor that I often get on other walks when some fresh scenery pops into view revealing nice hills etc. On the Thames Path the scenery you will see away from the Path is flat, no real hills to be seen.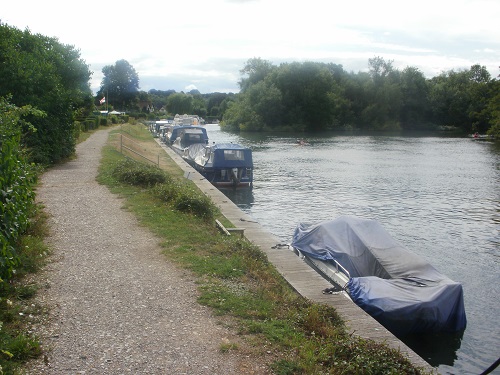 Having said all that, I did enjoy my walk and wouldn't do it again or at least half of it but my bucket list gets ever longer so maybe I'll only get a long weekend now and again on the Path rather than doing the full walk. I did the walk alone so maybe you will enjoy it better if you're in a group, the company will ease any boredom plus sharing the costs especially in the London parts of the walk would help. If you do the walk, I hope that you enjoy it and that you get good weather like I did where I only really got one wet morning out of the nine days walking the Thames Path.