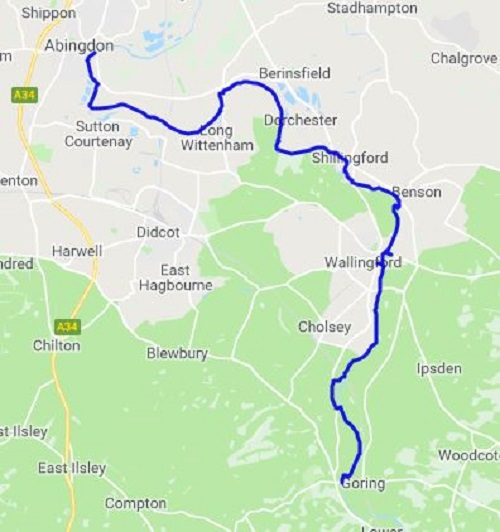 I can't lie to you, today was a bit on the boring side for much of the walk after I passed through Shillingford as it just seemed to be a case of walking through featureless paths and not many passing boats or fancy houses to at least give me something to look at apart from long grass and weeds hiding the river. At least it was another dry day.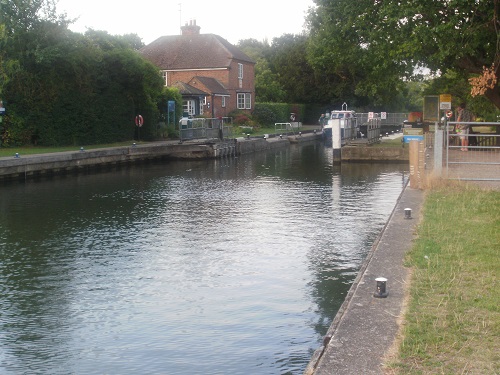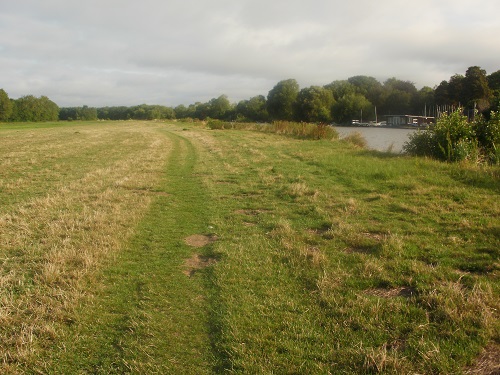 It started off well enough, an earlyish start straight from the Youth Hostel, no bus or train to catch. I rejoined the Path not far from the Hostel and straight onto a nice riverside walk with expensive houses to drool over and quickly I was walking into Moulsford in no time at all and heading away from the river and through the village for a while, long enough for me to wonder if I'd gone the wrong way.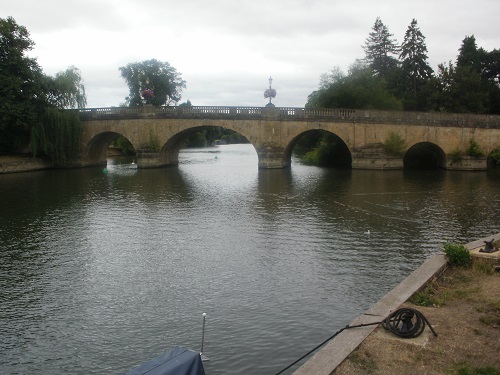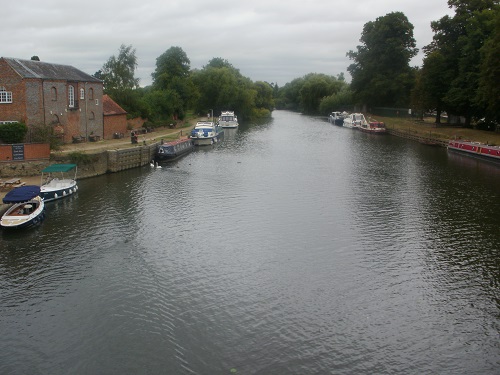 I hadn't though as a path soon appeared taking me back down towards the river and along towards Wallingford where I turned up into the village to find a seat for a break. I soon was heading back down and through a lane to the pretty bridge. I had walked the next bit of the Path to Benson years earlier so it was familiar to me and a pleasant walk, especially on the paths over the river. A little lane then took me to the busy road, Benson was over it and off the route but it has a shop to buy lunch.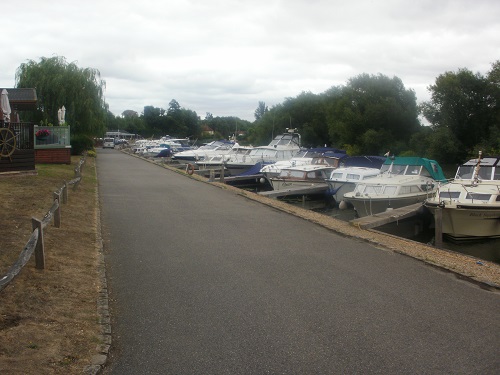 I soon returned to the Path and along beside the cafe and marina. After here it was along a path to Shillingford and a busy road, a sign telling walkers that they might prefer to cross it by turning right and using a pedestrian crossing, however it was quite some distance away and luckily for me I reached the road when it wasn't busy so I crossed straight away and sat down at a bus stop and had my lunch. As I was about to set off again, I noticed a group of 20 or so walkers crossing the road that I had just crossed so I decided to give them plenty of time to continue along the Path before I set off, knowing I would probably pass them soon but at least on open ground and not beside a really busy and noisy road with no room to pass.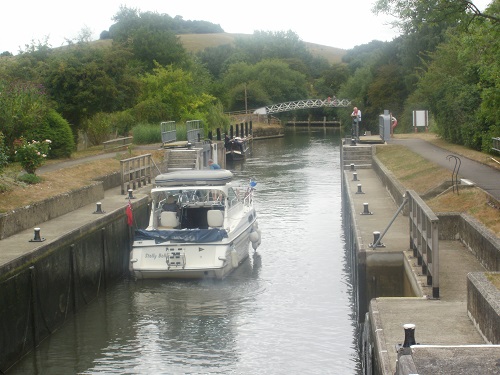 From here things went downhill in my opinion as I walked along the road for a while then back down to river, the large group that I had saw earler were just in front of me but took a different path from here. From here it was a long way along a featureless path with not much to look at and hardly a passing boat, I guess they all stop about Goring and don't go any further, I can see why. Only a couple of Locks eased the boredom, I gave up trying to find anything interesting to photograph.
Thankfully to my relief a sign told me that Abingdon was only a mile away and a line of pretty houses came into view, over the top of long grass. A bit of woodland soon took me to the bridge and I left the Path and walked into the town centre to get a bus into Oxford to stay at the Youth Hostel for three nights and travel back and forward each day.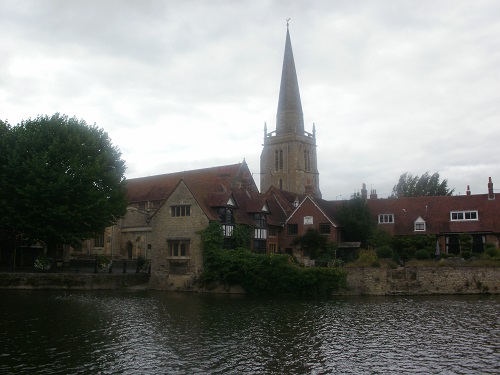 I'm thinking that the best of the path is now behind me but hopefully I'm wrong. I only have three days to walk, to be honest I'm getting bored walking round the riverbank when there's nothing to see. The weather forecast for tomorrow morning doesn't look good but at least I know there might be no views to spoil, maybe I'll be wrong and it'll be a nice scenic day. I shall be passing back through Oxford during the day about lunch time and the Hostel is just a short distance from the Thames Path so it makes sense to have my lunch and a break there, and maybe some dry clothes if the predicted rain is heavy.