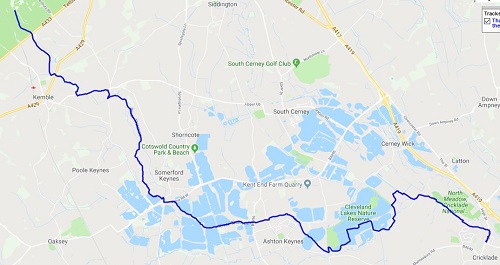 Today would be a shorter day, so I could get home the same day after I finished, I was starting to miss my bed and my comfy sofa and looking forward to putting my feet up for a well deserved rest. I just had to get one final day over with, a day where the Thames would be reduced to a trickle, then eventually a dry river bed long before the source near Kemble.
It was a dry but cloudy day when I set off back to Cricklade for my final day from the Youth Hostel in Oxford but thankfully the rain didn't fall today, I had been pretty lucky with the weather with just one wet morning out of nine. I got off the bus, picked up some lunch from the shop and set off along the main road in the village before cutting off into a couple of fields and meadows. I was hoping it wouldn't be a day of field edges and uneven paths but I was already starting to count down the miles in my head.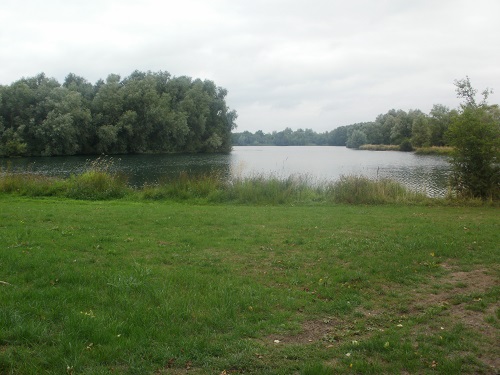 Soon I would come to an old railway bridge which I crossed and walked along a disused railway line for a short time before turning left onto a bridleway. I would soon come to a sign telling me that I was entering a water park but not the kind you would get in some foreign holiday resort, just a few lakes. My map showed me that I was walking between lakes and I could hear a motorboat but I was walking between high hedges and trees so saw nothing for ages until the path changed direction and I could see a water skier on one of the lakes. The trees and hedges to the side soon disappeared for a while and I got a better look at one of the lakes.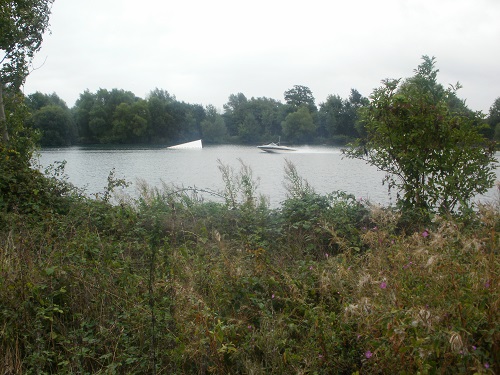 Not long afterwards I left the lakes behind me and was entering Ashton Keynes, the first thing I noticed was the cricket ground with benches so I stopped for a late breakfast. As I had a break, a man with a large rucksack on and a Thames Path guide book passed me heading towards Cricklade, I guess he was just starting his adventure and I was finishing mine. It was tempting to sit a while longer but today was one of the days when you just want to get on with it. I left the bench behind and walked through the pretty little village.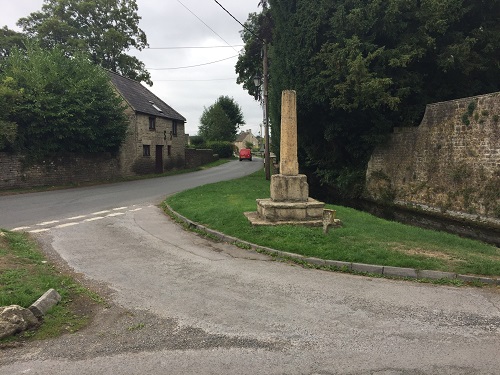 I was now about half way through the days walk and more easy walking through narrow and busy woodland paths took me near to Summerford Keynes where I joined a road for a little while, the water in the Thames now long gone and just a dry riverbank. I felt myself speeding up but maybe it was just my imagination and soon I walked into Keen where a road sign told me it was one mile to Kemble. I had to remind myself though that I wasn't finishing in Kemble but about a mile outside it. I was soon into a field and walking almost straight towards the end.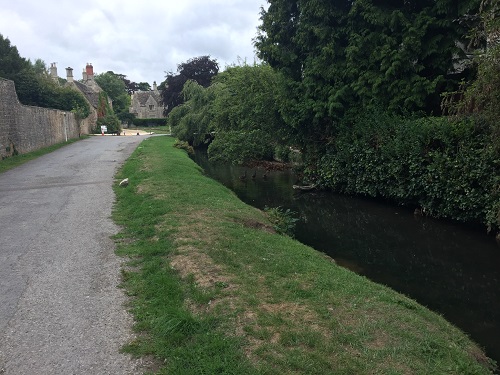 I had to walk through a field with cows, they didn't seem interested and I was on a mission to finish. I crossed a couple of roads and could see a stone not far ahead, the stone that marks the spot of the Source. After walking over 180 miles, my hope was to arrive there and for there to be no one else around so I was disappointed to see a group of four people approaching it from a different direction and then take ages taking their photos while I just waited for them to go so I could take my own photos without them standing right beside it.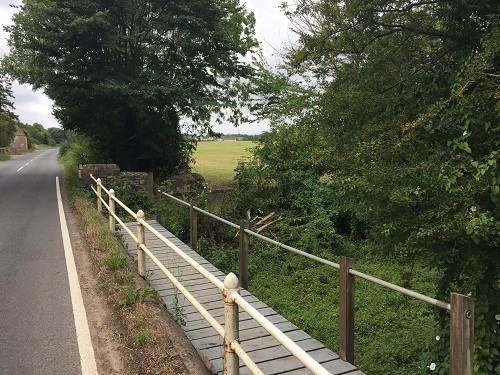 They left and I touched the stone, I had finished my Thames Path walk. As usual, lots of different emotions go through your mind and it feels a bit sad to spend nine days walking over 180 miles to reach this point only to leave it so soon but there's not really much you can do after you take your photos apart from the short walk into the village to start your journey home, so that's what I did.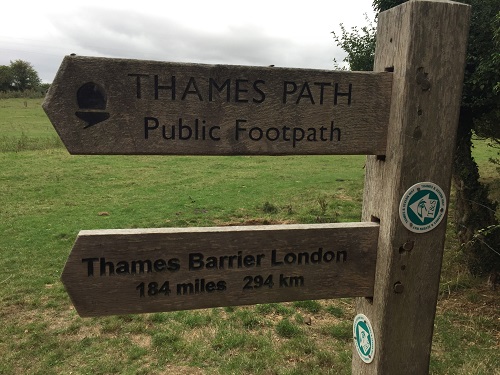 As I walked along a quiet country lane to the railway station I was happy to be going home but sad that it was over. Also sad because at that point I had no other walks planned although I had plenty of time in my nine days to think about what I wanted to do next. What I really wanted to do though was get a seat at the station and take my shoes off while I waited for my train and relaxed. I had finished my Thames Path walk and I was heading home.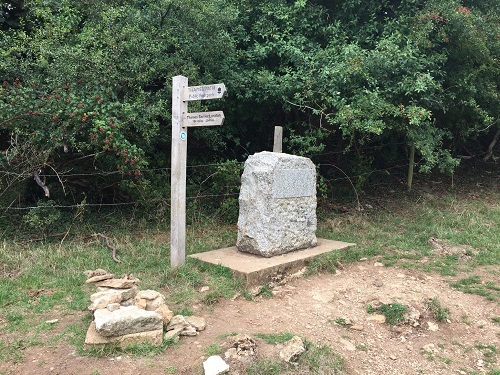 Click here to read my thoughts and opinions about the Thames Path