It would be a very long day today so that tomorrow's walk could be much shorter allowing me to finish and get home that night. Maybe I've got fitter during the walk but it didn't feel as far today than many shorter day or maybe the softer grassy surface helps. Today would see the Thames narrow and meander during the morning then I'd leave the riverside for a while after Lechlade and by the time I saw it again, it was overgrown, narrow and not used by boats. I also lost count of the amount of times I crossed the river today.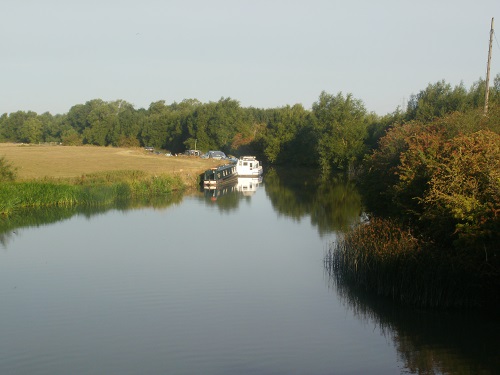 Because today was going to be a long day I decided to get an early bus to begin at Newbridge so at about 7:30am I was back on the trail. It was a sunny but cold morning, my jacket would stay on for some time yet and the grass was wet with dew so my shoes were shiny straight from the start but I knew the grass would soon dry up as it got warmer. It was strange setting off so early, the boats eerily silent as I passed them, I would only see a handful of boats today sailing on the river. A gentle walk through pasture land would get my legs warmed up today and prepare them for a long day. A lot of the river would meander making for pleasant walking.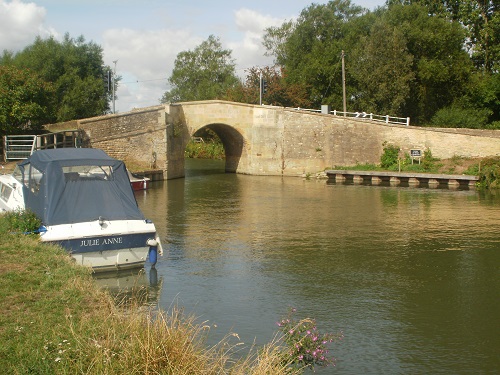 The start of today would be a mix of open grassy land and a bit of walking through Chimney Meadows and only a few Locks as the miles seemed to fly by. I then was walking on a road to Rushey Lock where I had a break watching a boat go through it, one I saw the day before. A bit further on I passed a campsite and a couple of inviting Pubs which I declined. More easy walking followed then I was walking between fences, I felt hemmed in for a while before I saw the distinctive bridge at Lechlade.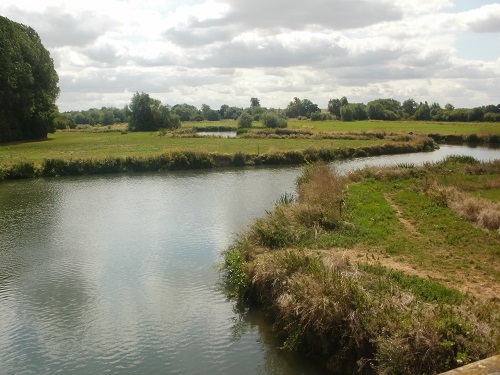 I had got there quicker than I expected but I hadn't been walking any faster than usual. I had walked about 16 miles, pleasant enough but nothing really interesting and I went under the bridge to then go up steps to the bridge and I came off the route to visit the shop in the busy little village, the beer garden beside the river seemed very popular today as did the chip shop. I had my lunch and set off again, about 10 miles left but they would be so different from the miles that I'd walked this morning.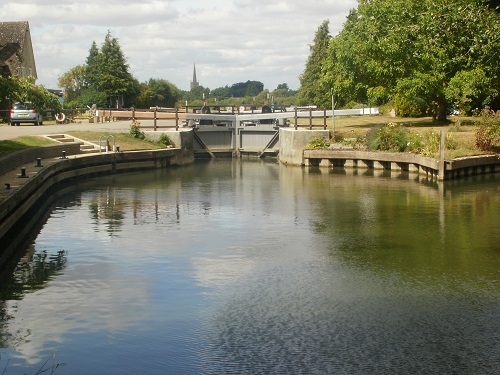 I left Lechlade crossing open fields, some with cows who couldn't care less about me walking through their field until I came to a sign. It told me that the next part of the Path had been diverted and a new path created to avoid a long walk beside a busy road. I was glad, not only did it make it safer but also quieter as well. The path turned off at an old church and followed the river, eventually meeting up with the original path but soon I would be leaving the Thames for a while and it would look much different when I saw it again.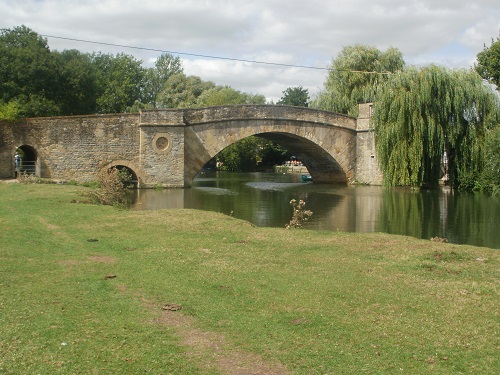 It wasn't very interesting walking it has to be said, the path now seemed to follow field edges and no views for a while and when I next saw the river it was overgrown with reeds, trees and other plants, no boats come this far. By now I was counting down the miles, looking for Cricklade and knowing not much would interest me before then.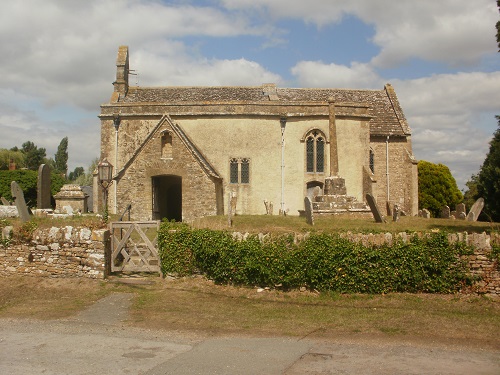 A look at my watch at the first sign of the top of the church in Cricklade told me that I could possibly finish early enough to get an earlier bus than planned, this was ideal. As I got nearer the village traffic noise started to build up and soon I passed under a busy road and made my way into the village, got the shop and soon was on my bus away from the village. The only problem about such a long walk and then a long bus journey was that when I got off at Oxford, my legs had stiffened right up meaning it took ages to get up to speed but thankfully the bus stop was near the Hostel.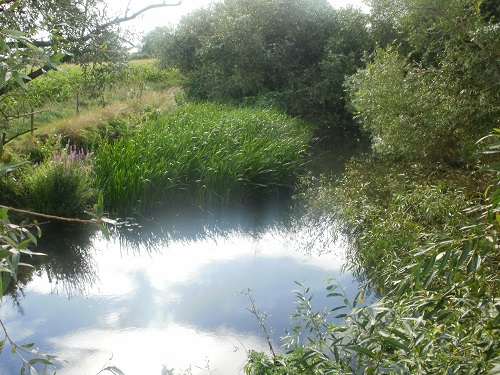 Today was a long one but only the last few miles seemed to drag on, as they usually do. Eight days have been walked, just a half day left to do and I'll reach the source of the Thames and my walk will be over and I'll be back to reality and back to work again. I spent the last miles of today's planning future walks in my head, all I need is a little lottery win to be able to afford to walk them.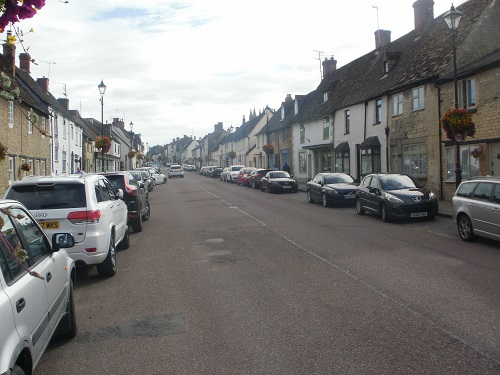 Click here to go to the Final Day - Cricklade to the source at Kemble