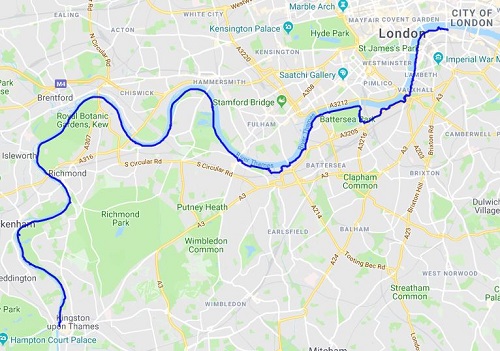 Day one wasn't the nicest of walks, I have to admit but today would be a different story altogether, a day when apart from a couple of diversions I would be walking at the river side, even if it was hidden a little bit later on in the day when the Thames Path changed from being a hard tarmac path to a towpath and a rougher stony and gravel path with a more rural feel about it as I left the huge buildings behind me and replaced them with lovely riverside houses, with places to moor their boats. Oh, and I think about 15 bridges along the way, luckily I like bridges.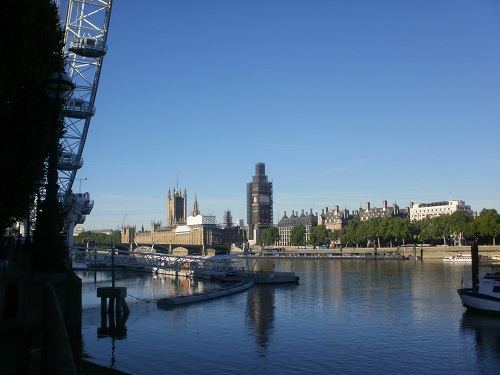 I would start the day from Blackfriars Bridge where I left it the previous day, and I started before 8am which meant there were no tourists about, instead the beginning of the day would see hundreds of joggers on the path, no doubt getting the run done before it got busy. Joggers don't bother me as much as tourists as they don't hold me up and I hear them coming so I can make sure they have room to pass.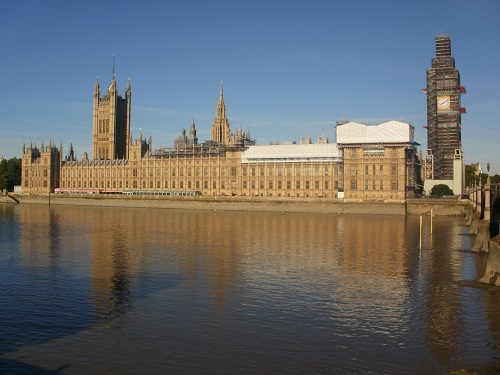 I started along the South Bank which is absolutely heaving at night (as I found out later) but today only a handful of people were about. I quickly passed Waterloo Bridge and reached the London Eye which is far too high for me. County Hall has a Macdonalds in it so I stopped to get some breakfast and continued onwards to Westminster Bridge where I stopped to eat it facing the Houses of Parliament, some of it hidden by scaffolding.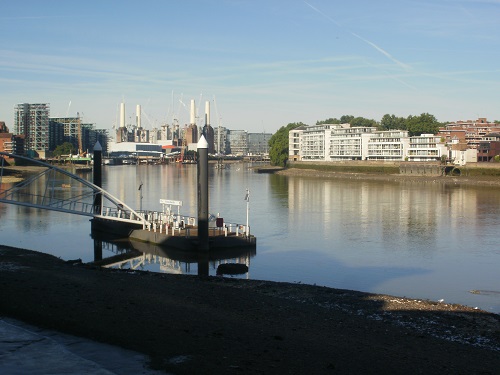 The bridges came thick and fast today, all of them different but it was a lovely change to be riverside most of the morning apart from a small diversion which passed a shop which gave me an opportunity to get some water, it would be a dry and warm day today, a day for tshirt and shorts rather than waterproofs. Another diversion would take me around the old Battersea Power Station, which is being developed, it's iconic towers hidden by scaffolding, most likely very expensive flats with balconies facing the river are being built just like most of that side of the river seemed to be until Putney.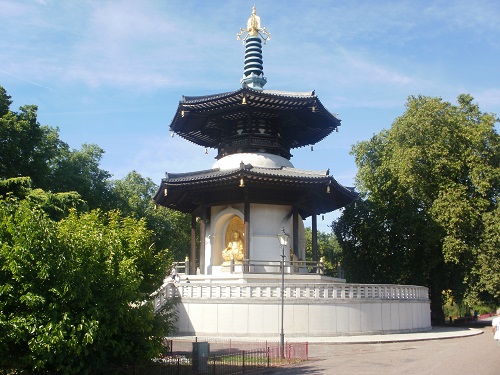 More joggers and cyclists appeared as I walked through the lovely Battersea Park and back to the riverside but it was a wide path with plenty of passing room. At the end of the park was another small diversion then back to the river and more expensive flats. Some more easy walking followed and a couple more bridges before I reached Putney Bridge and stopped to have my lunch.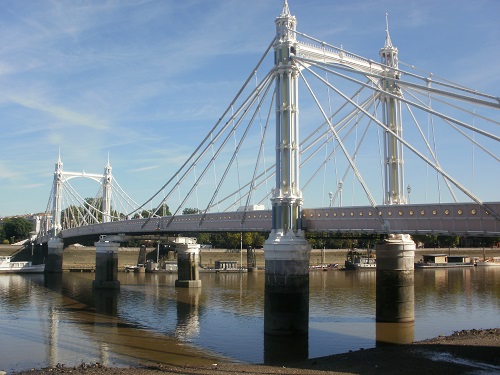 The Thames Path would change soon and a more rural setting would take over. I would walk many miles with trees either side of me but still plenty views of the river. To the side of me before that were many Rowing clubs and plenty of them were in the water, this is where the Boat Race takes place. Soon I was in the trees and shaded from the sun, passing Fulham's football ground on the other river bank.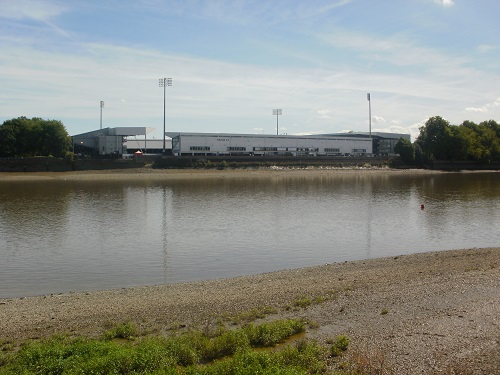 The bridges kept on coming, there was no danger of me being bored today. The joggers increased, and many had numbers pinned to their tops as they were in a marathon race which started near Kingston so I would be seeing them most of the day as they were racing to near Putney then back again so they passed me going and coming back. By now there were a lot more tourists about to share the path and get in the way of the people in the race.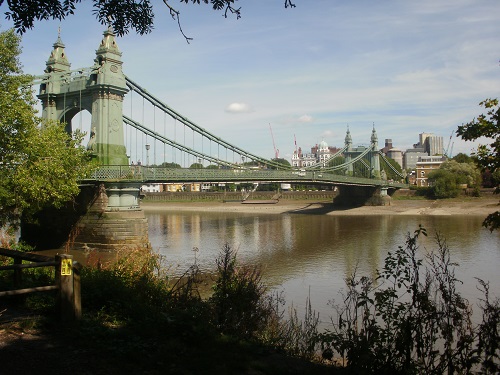 Kew Gardens was soon reached, it's large car park very full and plenty trying to find spaces before paying the Seven Pounds for the privilege to park. I had another break here and watched the runners, one good thing about riverside paths is the amount of seats along it so you're never far from one. I soon set off again and ticked off another couple of bridges before I reached Richmond Bridge which was very popular with the tourists and people just enjoying some scenery on a lovely Saturday.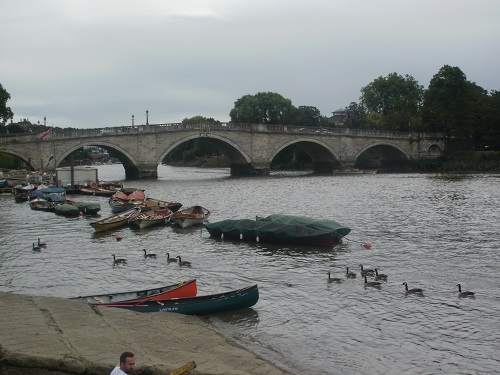 I knew I only had about five miles left today and a few miles on was Teddington Lock which is where the Thames stops being tidal. Between Twickenham and Teddington you will spy many fine houses over the other side of the river, all with their own space to moor their boat, oh how the other half live. I soon reached Teddington Lock where I had a break and watched a few boats passing through the locks. I was nearly finished for the day and there was no rush.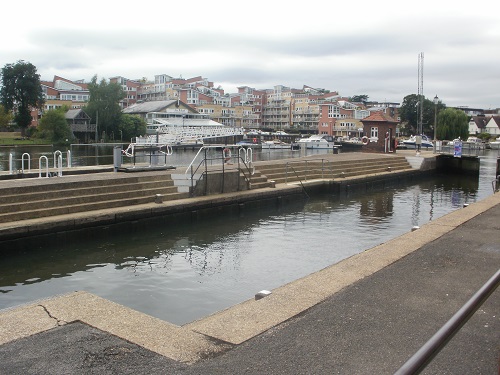 A short walk later and I was passing under Kingston Bridge where my day ended and I headed to the train station to get a train back to Central London and the Youth Hostel I stayed at the night before. I shall return by train in the morning to Kingston and the long journey to Windsor before getting a train back to the Youth Hostel again. When I got off my train at Waterloo to walk the short distance to St. Pauls, I found the South Bank jam packed with people enjoying a saturday evening so it took me a lot longer to get to Blackfriars Bridge than it had done earlier this morning heading the other way with hardly a person about.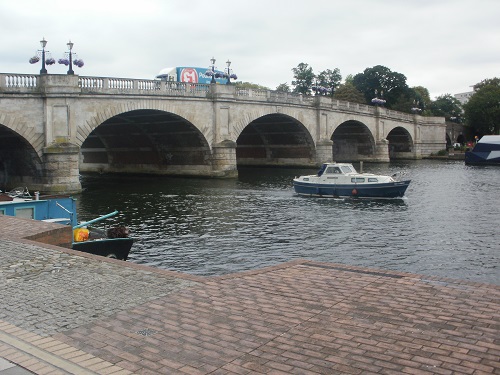 It had been a long day but certainly a good one with enough things of interest to stop me being bored. It was great to be beside the river nearly all of the day once I got passed all the new developments. It had been a dry day which also helped but the forecast for tomorrow does not look very good at all, a day probably for waterproofs.