A week since I began and still loving the Path
It was a start just after 7am, some of the people in the dorm had already left. A path from the YHA took me back to the main path. My knees and legs felt very tired today and would stay like that all day, it would be tough going but it would also be another dry and sunny day, once it warmed up. Porthgain was about 11 miles from the start and half way so the plan was to have lunch there. I would stop every couple of hours but I ended up stopping more often, my legs were not for working today.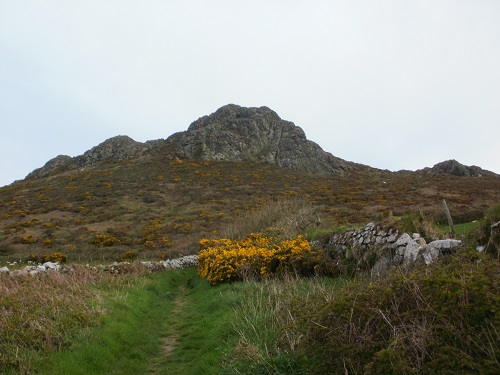 It really wasnt too difficult a start but it felt worse, I kept hoping for lots of benches to have a break but there were none. The path started off rocky in places but then I was relieved to walk in grassy fields as I neared Abereiddy. I had hoped the ice cream van would be here today but maybe it was too early. I sat on a rock and had a much deserved rest, my spirits a bit higher when I saw a sign saying Porthgain was only 2 miles away, I thought I still had 5 so that was nice.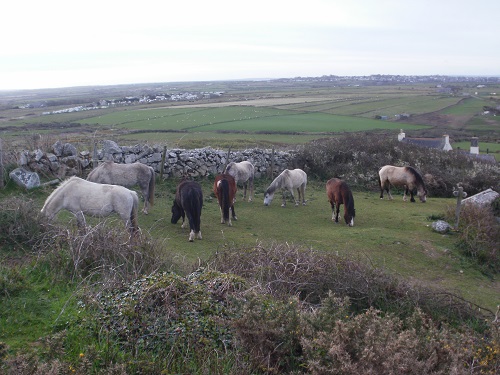 After a break I headed up and along the cliff tops mainly on good grassy paths and I was in Porthgain in no time. However, with the early start it meant the pub was still shut and the cafe didnt do takeaway food for another hour, not what I wanted to hear. I bought some Cola and consulted my map and guide book which told me Trefin also had a pub and a cafe, just slightly off the route but only a couple of miles from Porthgain so I knew they would be open when I got there.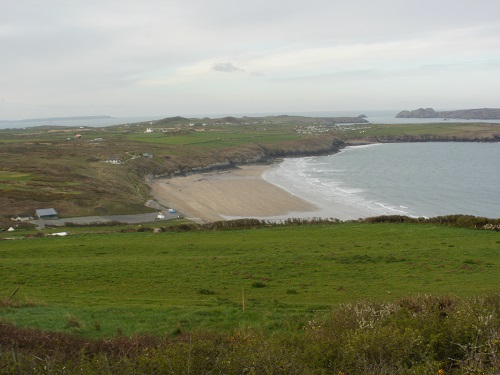 More grassy hill top paths followed before I cut off to Trefin and a steep road into the village. The pub was tempting but I fancied getting something to take away from the cafe to have later on and some Cola. However, a look at the menu and I decided to get a large breakfast and it certainly was large and it cheered me up. I had made 3 stops in a short space of time, at this rate I'd never get to Pwll Deri but I knew there was nowhere else on the route that I could stop for food or drink. I decided to try and stop every hour if I could as I really felt tired today.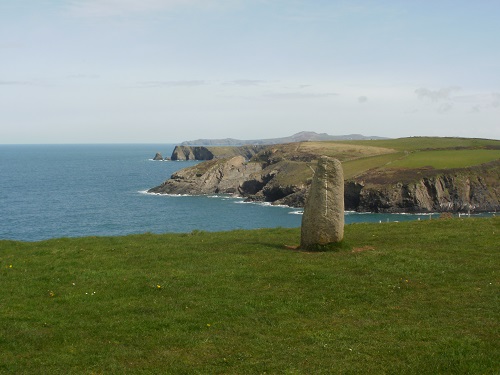 There was a lack of benches of the trail today and the ones at Abercastle were occupied so I just sat on a concrete wall and had a can of cola, I think I thought it would give me energy plus a bit less weight in the bag. The ups and downs seemed to sap the energy from me all day then I'd get some level grass to recharge my self. In the distance I could now see an area where I though Pwll Deri was, something to aim for and it didnt seem too far away. My next break was planned for Abermawr so it was head down and get on with it, with plenty up's to sap my energy along the way and narrow paths, this bit was quite busy today but I then remembered that it was a Saturday and a Bank Holiday weekend, which possibly explained it being busy.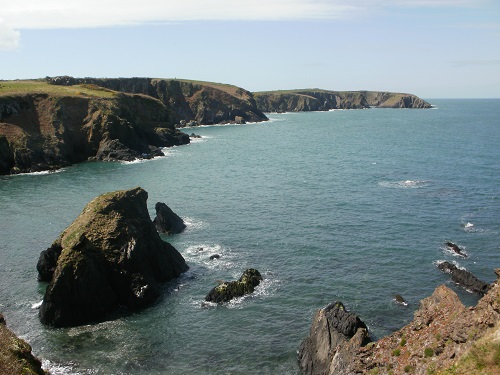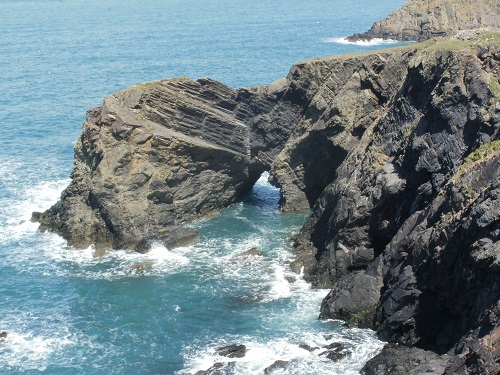 No bench here so I found a rock, had a drink and saw a sign saying I had 5 miles to walk, which meant about 2 hours, the finishing line was in sight. Like many days though, the best (or worst) was still to come. From Abermawr it was quite a roller coaster path, I was counting down the miles but the big one was still to come. It was a long struggle uphill and onto the rocky ridge leading to Pwll Deri and the path disappeared a few times but the general idea was to clamber through the rocks until finally I was at the top, it all seemed downhill now but it's never that simple.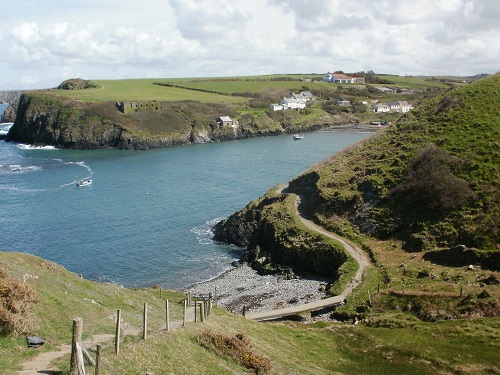 I was on the finishing straight and I reached the road, my legs were on empty as I reached the yha and downed a couple pints of water as I sat admiring the lovely view from the dining room, one of the finest views I've had from any of the Hostels I've stayed at before, with a lovely sunset as well.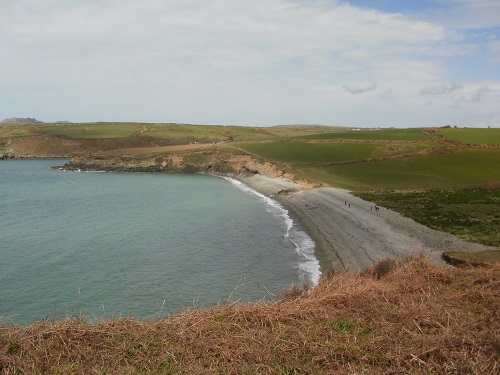 Another long day tomorrow and weather forecast isn't looking great but I can't complain really as I've not had rain yet and I've nearly finished. Fishguard is about half way so food and drink wont be a problem and I finish at Newport which has shops. Let's just hope my legs are working better that today.