Yet another dry day with fantastic scenery
This would be another long day and I left the Bed and Breakfast in Dale before 9am and headed for the shop only to find that there was no longer a shop in Dale, this would mean a small detour later on to Marloes which would be around the half way point of todays walk. I was looking forward to today's walk and a return to the fantastic coastline and rock formations that I'd missed the last couple of days.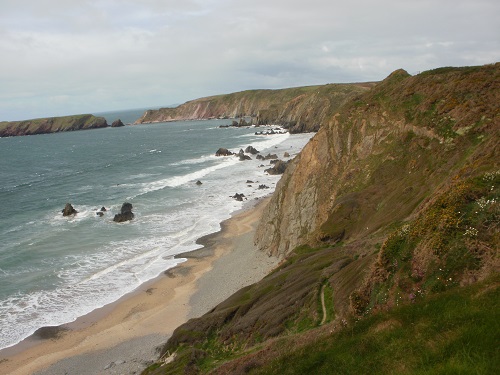 You start with a 5 mile or so walk around Dale Peninsula, mainly through fields and good grassy paths. After 5 miles, you see Dale again near to you and you realise why some people miss out the Dale Peninsula as you've now walked 5 miles but you're almost back where you started. If you are doing the whole walk though, you won't take short cuts or even be tempted to do so.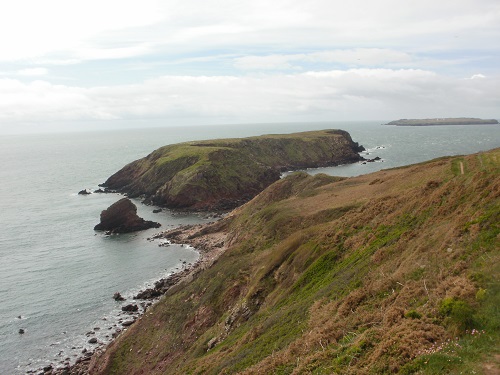 You then change direction and head West, the wind like most days was very strong and made walking difficult as it was blowing my legs off the narrow paths. As you walk West, look over the water and you'll see Thorn Island and the Angle Peninsula quite close and remember that you were over there 3 days ago.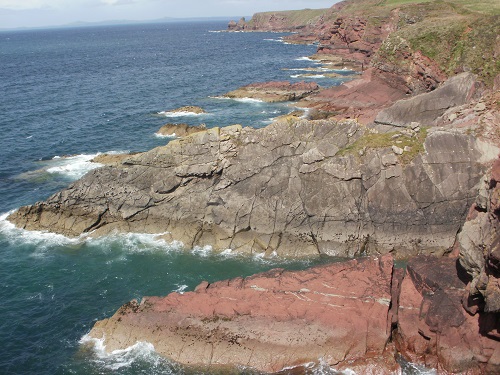 I kept hoping to reach the furthest point on the coast as it meant I'd be changing direction and hopefully get abreak from the wind but just when you thought you were at the end, some more coast line appeared. Finally, I turned the corner and with much relief I got some shelter from the wind straight away, I headed the short distance towards the point where I would detour from the path to Marloes for the cafe or the shop. I got to Marloes only to find that the cafe wasn't open so snacks from the shop and a seat on a bench had to do.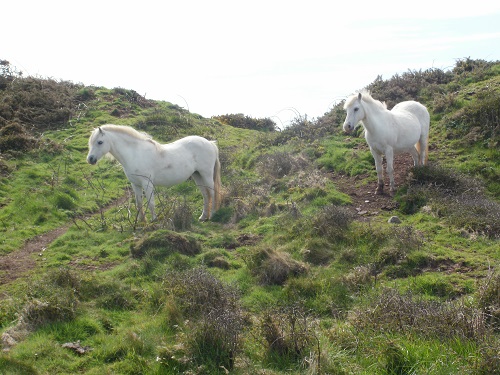 Still a long way to Broad Haven but at least now I was more sheltered from the wind as I was walking in a different direction. The dramatic scenery and huge cliffs had returned as well as the blue ocean and I could look over to see a few villages which I'd be walking the next day, it looked a long journey again but I didn't mind long walks when the scenery was so magnificent as you didn't get bored.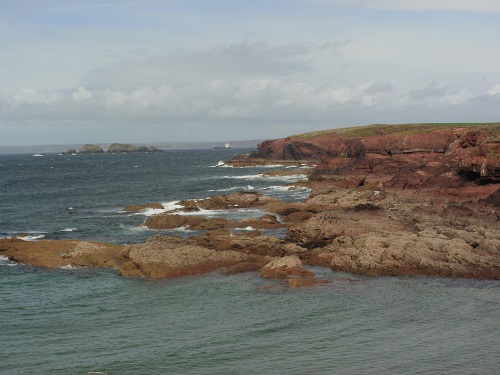 It wasn't long before I could see Broad Haven but it felt like ages before I got there, my legs were tired and the village just seemed to get further away, not nearer. Eventually I reached Little Haven which meant only half a mile to walk but it's never as easy as that so it meant an uphill walk on road before reaching Broad Haven, stocking up in the shop as I passed and finding the Youth Hostel, which was very quiet.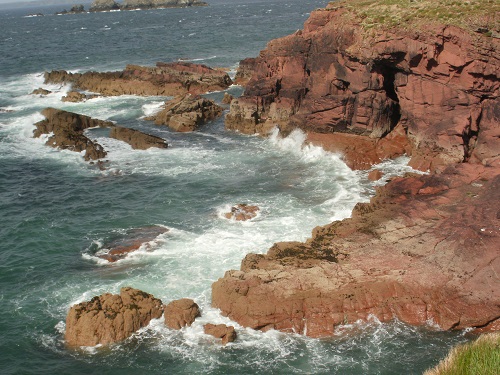 Another good days walking on good paths, great scenery and I drifted off to sleep hoping the next day would be similar even though it would be a few miles longer though. 5 days walking so far and still no rain, I've been lucky so far but I know that at some point my luck will run out. I imagine that walking along the cliff tops in pouring rain and heavy wind would not be very pleasant, luckily I've only had the high winds....so far, I was happy with that.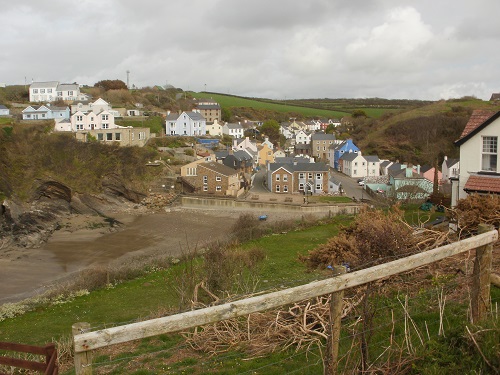 Click here for Day 6 of my walk - Broad Haven To Whitesands Bay