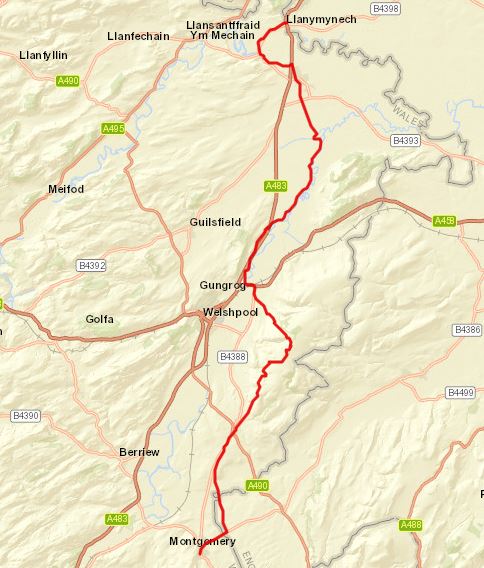 After such a hilly day yesterday, today would be mostly flat apart from Beacon Hill. This meant easier walking but being lower down also meant not as stunning scenery so for parts of the day I got a bit bored, mainly the trudge for miles on a rutted riverbank. It would be another dry day, even some sunshine and a visit to a pub around the halfway point.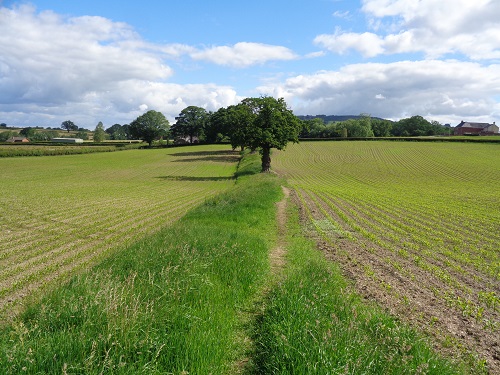 I left my hotel and made the short journey to the shop to pick up some lunch before retracing my steps out of the town and down the busy road, over the National border and back to where I left the trail the day before. A wide track then a sheep pasture would take me into the first of many field edge paths with long grass which was wet with the morning dew. More paths like this followed and plenty of gates and stiles.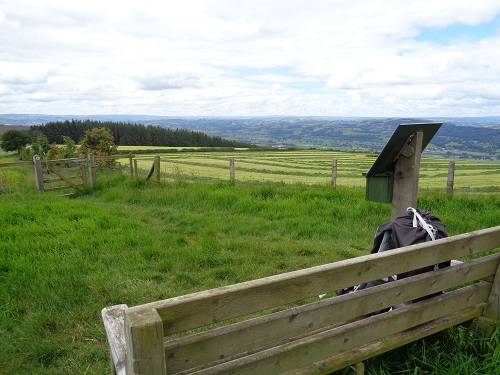 There's only so much of this I can do before I start to get bored so it was a bit of a relief to reach a busy road and walk along a pavement for a while before crossing over and down another road. I was soon walking round the back of some houses in a field of sheep who seemed to want to follow me for some reason. Not long after this I began my one and only climb of the day, firstly up a narrow lane where I had to move aside to let three tractors by and then I moved onto a track.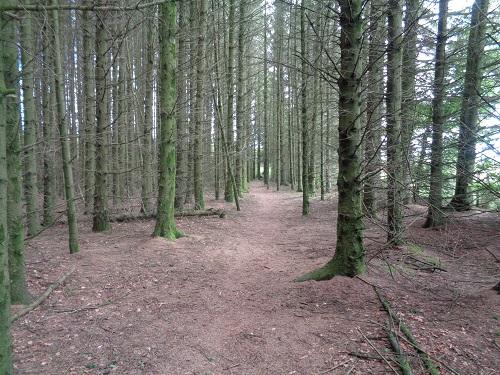 I turned off the track and started walking up a field edge path and met a walker coming the other way doing Offa's Dyke, we chatted for a while then headed different directions. I was almost at Beacon Hill so it was a nice feeling to reach it and see a nice bench where I sat, had something to eat and take in the lovely view. I could now see Welshpool to the right of me and lots of hills in the distance, it was a lovely place to have a break.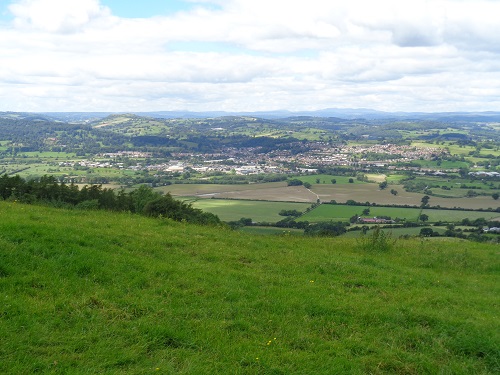 Sadly I had a long way to go today so I reluctantly moved on, on a grassy path leading to a tv transmitter and then very carefully down through the woods and some very muddy sections. Thankfully I didn't fall or get my boots too muddy and they soon got cleaned walking through the next few fields with the long grass as I started the descent, gently at first but steep in places but with lovely views.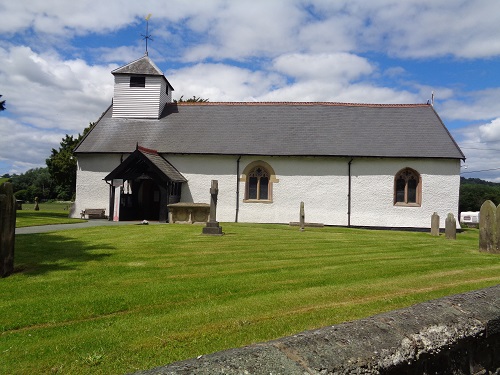 I knew the rest of the day was going to be flat and probably quick walking so when I got down to the bottom of the hill at Buttington I decided to come slightly off the route and visit the pub for a drink and a break as I figured I had time. Reluctantly I left the pub and rejoined the trail just before the bridge crossing the river. Care needs to be taken here as there is no pavement on either side and it's fast traffic. I hurried across it and then through a few large fields before rejoining the road again and crossing it to walk beside the canal.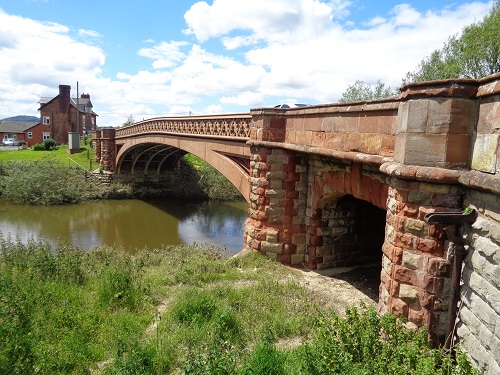 The canal goes all the way to Llanymynech but I didn't know if the path did too. I was tempted to see because the gravel path was nice under my feet and I would finish the day earlier. The path swung away from the road for a while so at least it was quieter but I soon reached Pool Quay and left the canal to cross the main road and into fields heading down towards the River Severn.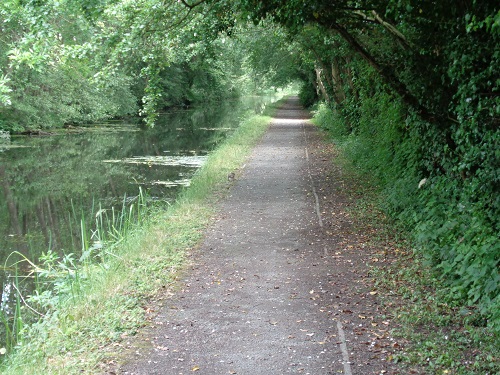 I can't lie, I found the next few miles to be boring as I trudged along the riverbank on uneven surfaces with the river on my right but not next to the path. I really just wanted to transport myself to the end of the river section as I went over stiles and through gates, it seemed very slow progress. Normally I enjoy riverside walking but on level paths, not paths rutted by cows and then dried out and uneven. I was ever so glad to finally move away from the river.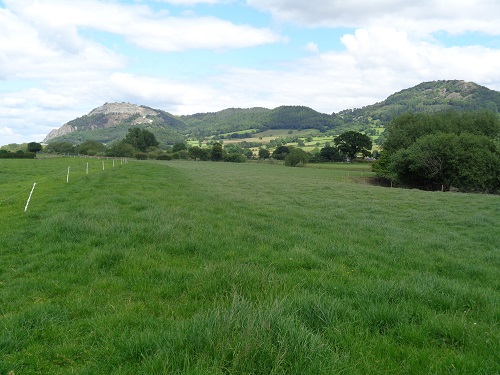 A sign told me that Four Crosses was two miles away, it would be more field walking but I didn't mind as I knew I was getting nearer the end. I soon reached the village and through it, passing under the main road and onto a country lane that took me to the canal. A sign told me I had just over two miles to go and it was on gravel towpath so I was able to stride out for a change beside the canal. It wasn't long before I was entering the town and heading up steps away from the canal to find my hotel.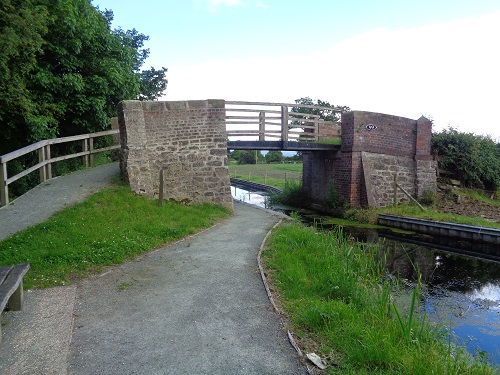 Apart from the lovely views on Beacon Hill and the descent, it wasn't exactly a very scenic day as I was mostly low down but at least my legs got a rest after all the hills the day before. It was a long day but I'm getting near the end now and looking forward to sleeping in my own bed in a few days time instead of waking up in the morning not knowing for a while where you are. Tomorrow is the longest day of my walk, forecast is dry and let's hope for a nicer walk.