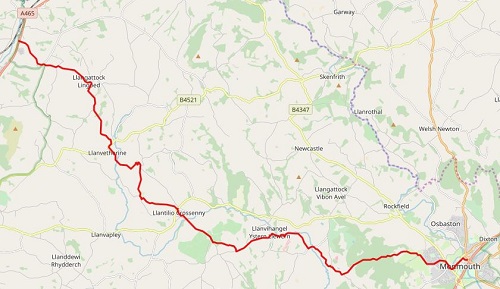 The weather forecast today was for it to be scattered heavy showers for most of the day, this would be the case in the morning but it cleared up after noon to be an enjoyable end of the day. It was dry when I set off down the quiet Main Street in Monmouth but my waterproof trousers would be on all day.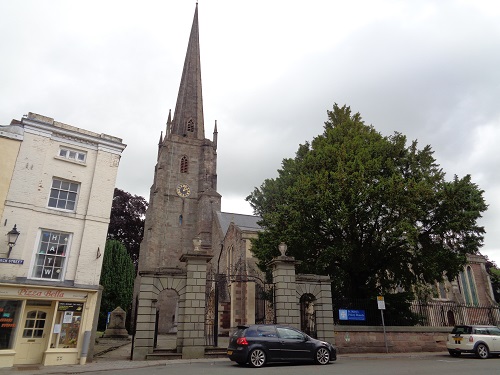 I had a good sleep and set off and picked up something for my lunch before heading over the Monnow Bridge, the only remaining fortified river bridge in Great Britain with it's gate tower standing on the bridge. A bit more pavement walking took me out of the town on a narrow road which then took me to some field edge walking at which point it started raining. It didn't last long but I knew it would be the first of many showers.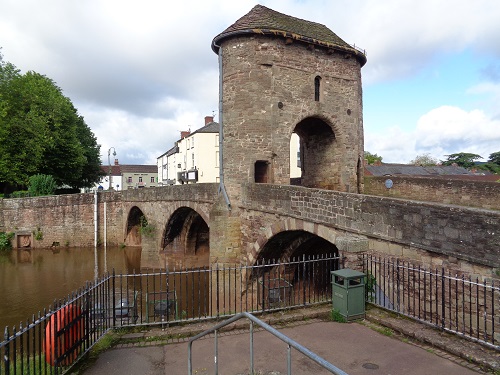 After the field edge walking came a bit of woodland walking, steep in places. At the top of the hill was a bench but a couple had beaten me too it so I kept going. The next few miles were the usual mixture of lanes, tracks, narrow paths and quiet road sections as I dodged the showers. I had been enjoying the day so far but things were about to take a turn for the worst.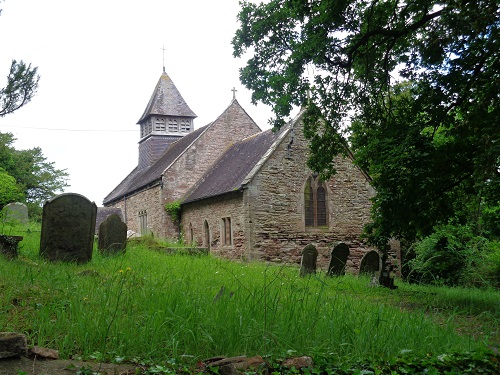 I started walking through fields which became muddier with each field, the sections beside the gates were just mud baths and I tried my best to find less muddy parts. There were no visible paths either so I just headed in the direction indicated on the sign until I saw the exit gate. I went through a few fields like this then a very wet overgrown path at the edge of a field that left my shoes soaking but at least it removed most of the mud.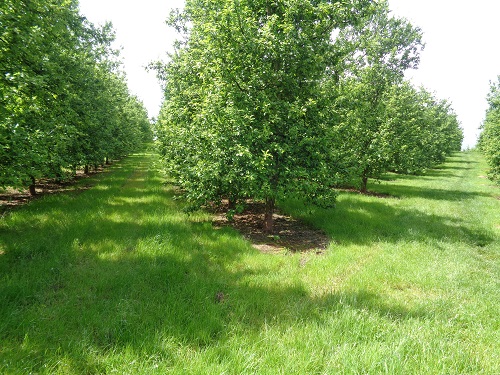 Thankfully for me, the rain had stopped and the paths improved immensely although much of the rest of the day would be rolling hills but with good views ot the hills. There would still be plenty of muddy paths through crops, potatoes and a cider orchard but it's never as bad when you have views. By now I was getting hungry but there really wasn't anywhere to sit down so I kept going hoping to find somewhere. To my relief I passed the entrance to a wedding venue which had a big stone sign which was nice and flat and perfect for a break and my lunch.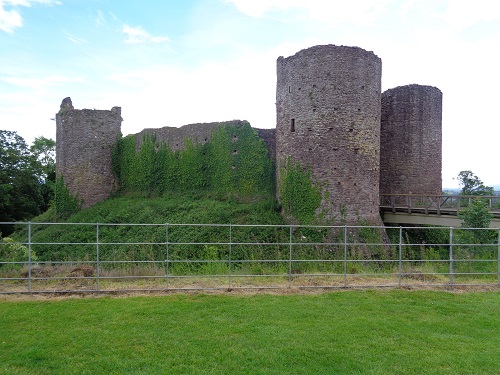 After this, the walk got much nicer. A lane and road took me up to White Castle where I took a detour for a look about it before returning to the path which was a lane for a short time before I turned off and started walking through some lovely grassy meadows, the grass was short, dry and going downhill gently with lovely views over the valley ahead, I love walking paths like this.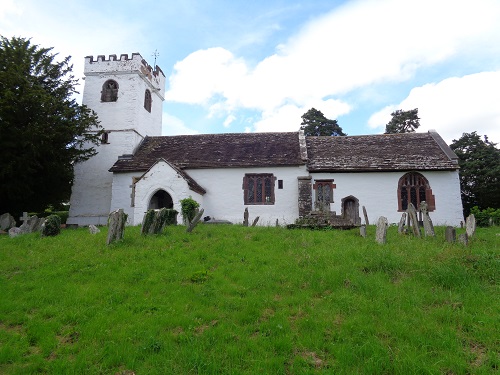 Plenty more rolling hills would follow, posters on gates telling people about a pub in Llangattock Lingoed which was not far away. As I eventually reached the village and it's church, I was tempted to nip in for a pint but Pandy was only two miles away and the sky was getting darker so I kept going as I knew I had less than an hour left.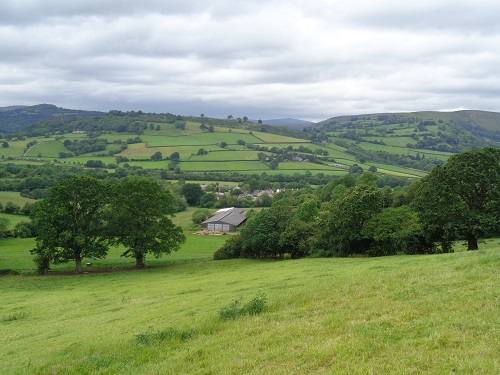 The grassy paths were reasonably dry now as I started to head upwards, I could hear the occasional sound of a horn from a train on the Abergavenny line which is just after Pandy so I knew I was near. Soon I reached the high point and was looking down the valley towards Pandy, the end of the day was literally in sight. Some gentle downhill paths took me down to the main road through the village and then I headed off to find my hotel.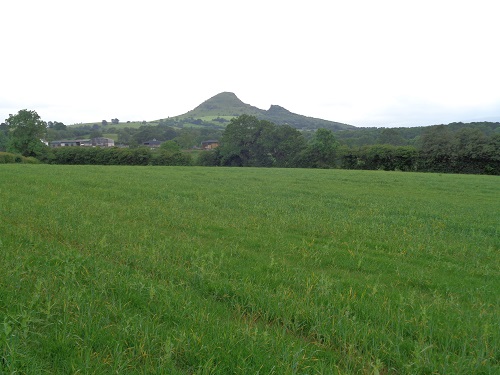 As I tucked into my food and a pint after getting cleaned up, I thought about how much harder the walk is when the ground is wet and muddy as your footwear gets heavier. I had enjoyed the first and last thirds of the walk but hated the muddy fields. I'm wondering if I will actually get a dry day on my walk or will every day be a trudge through wet and muddy paths and fields with soggy shoes.