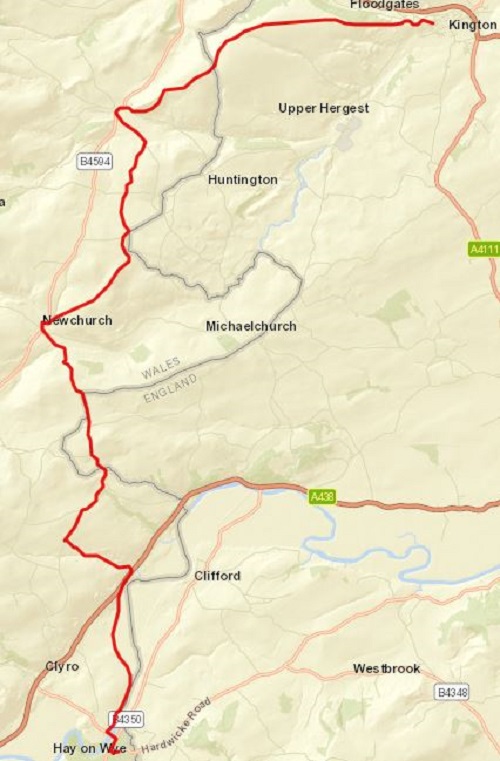 Today would be the first day of my walk that it stayed dry all day and I didn't wear waterproofs or even a fleece so it was a pleasant change. It was also not too long today with lots of different kinds of paths, most of them dry finished off by a very nice ridge walk from Gladestry to Kington.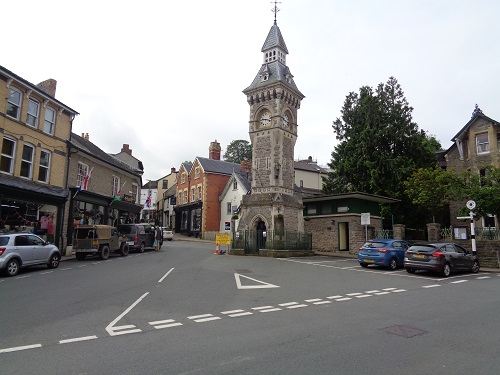 I left my Hotel a bit later than normal, there wasn't much rush today and picked up some food and water for the day ahead. I bumped into a couple of walkers who were walking from John O'Groats to Lands End, I was jealous as that is the walk I wish I had the time and money to do. I left them and crossed the bridge over the River Wye which was quite fast flowing with all the recent rain and then followed it for a little while on a path higher up.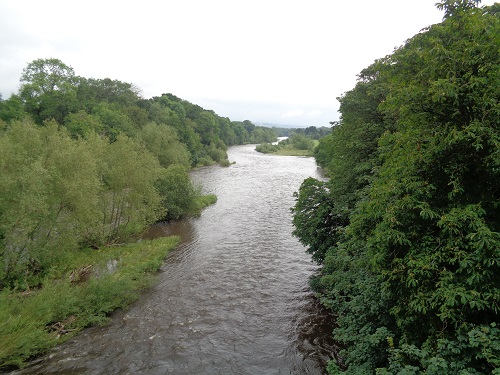 After a while the path cut away from the river and made its way through some fields. The noise of traffic was getting louder and I soon walked up a flight of steps to a busy road. A bit of verge walking followed before carefully crossing the road and into the woods. A reasonably gentle uphill stretch of woodland walking soon had me sweating as there was no wind to cool me down.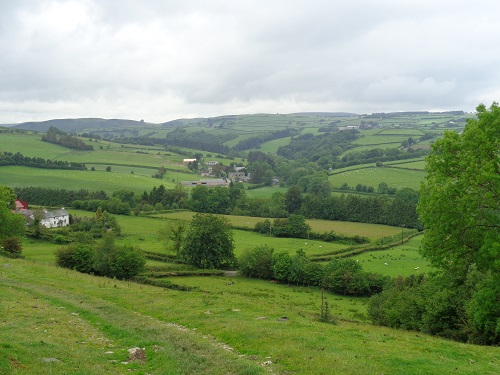 I was glad then to finally reach a lane where it kept going uphill but at least I got a breeze to cool me down a bit. I then crossed a field and passed a couple of walkers before rejoining the road and started heading downhill, now on a track which was wet and muddy in places. I passed another couple of walkers here.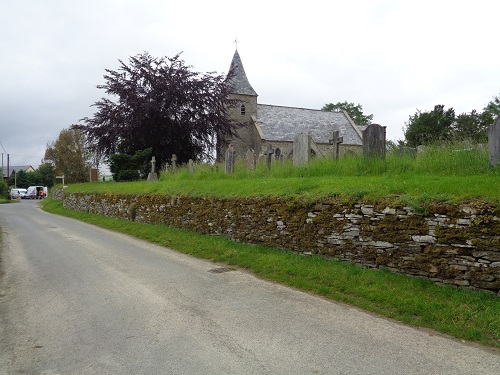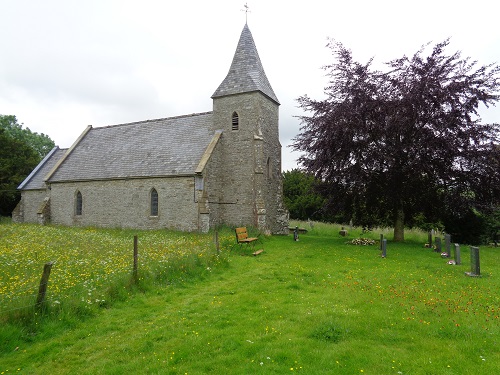 Another road section followed before descending to Newchurch. The church offered tea and coffee but I was much happier sitting on a lovely bench outside and having a break, the other walkers soon appeared and went inside as I had a bite to eat. After my break a steep section took me up to get good views around although the skies were very grey all day.
I was soon enjoying a lovely walk through grassland on nice smooth dry paths for a while before heading downhill, the ridge that I would be walking on later could be seen over the valley. Not long after this I was walking down a lane into Gladestry.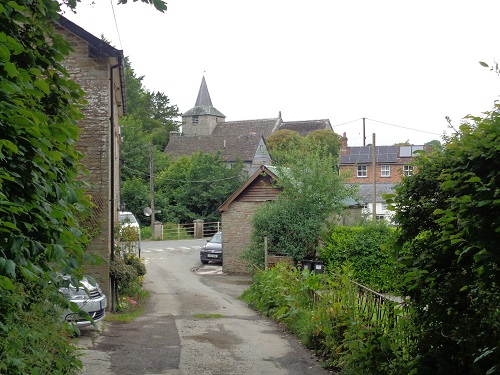 Originally I thought about stopping at the pub for a break and a drink but I found out that it was no longer open. In the quiet village though was a nice bench where I sat to have my lunch before moving on. I knew there was a steep section ahead followed by a nice ridge walk so I rested my legs for a while, there was no hurry today.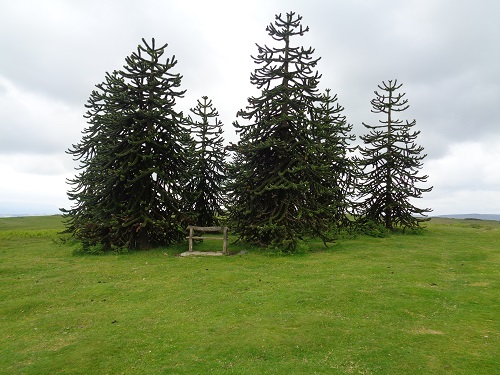 I set off along the road, past the closed pub and cut off to start walking up a steep track. It went onwards and upwards for a while, I was puffing away. Soon though I was walking on grass, still heading upwards but on a nice wide path between bracken. Eventually it levelled out a bit and the walking was nicer with nice views all around. The path was still heading gently uphill until it finally reached the high point and became more level.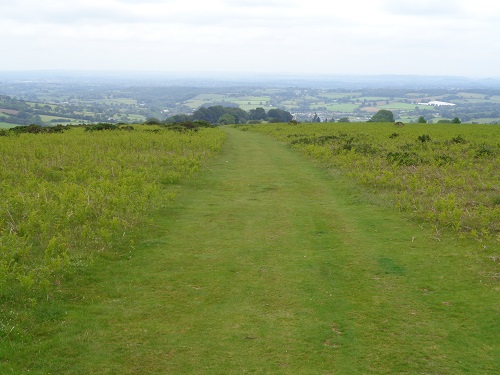 Later on the path reached a clump of monkey puzzle trees and it was all downhill from there, gently with little effort as I took the views in, by now I could see Kington ahead of me. The ridge path kept getting gradually lower until it finally finished at a lane. This lane would take me right into Kington where I followed the road round to find my Hotel and checked in.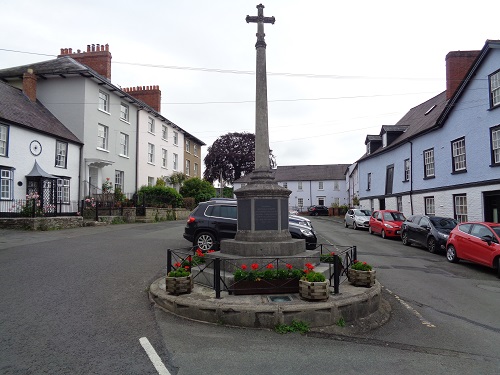 Today didn't have the fantastic walking and views like the day before but it was still a lovely days walk and a bonus for it to stay dry despite the dark clouds. I'm getting nearer the half way point of the walk now and it has improved a lot since I started off by splashing through wet and muddy fields and paths, the last couple of days have been much nicer and I hope it continues for the rest of the walk.