Offa's Dyke Path, one of the best.
I usually judge a long distance trail on how I feel at the end of it, did I enjoy it, what could be better but most of all I ask myself whether I would want to walk it again. Long before I reached the end of the Offa's Dyke Path in Prestatyn, I knew that it was a walk I would be very happy doing again, possibly in the other direction or maybe even just walking certain sections of it, the days that I thought were the best.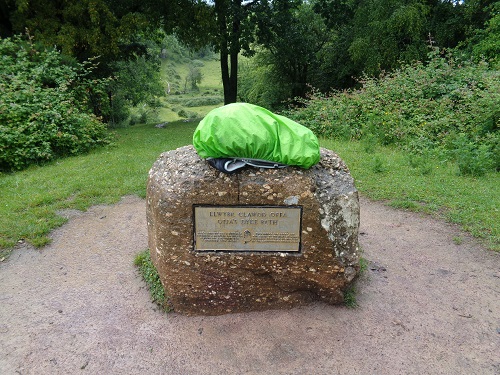 There are many factors which can make a walk a good one, the weather, the scenery, the people you meet, places you stay in, the food and drink are just some of them. For me, everything worked out just nicely even if the first couple of days were a bit soggy and muddy after all the recent rain. The days were warm without getting too hot which meant the paths dried out quite quickly making them far more pleasant to walk on.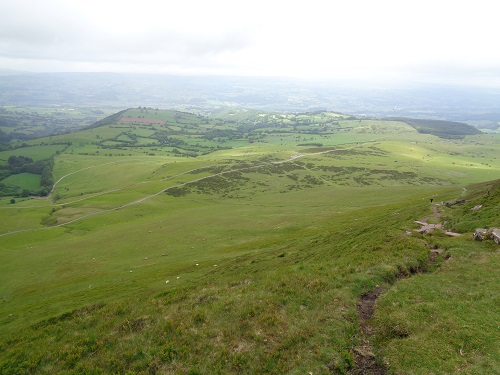 The trail has many towns and villages along it or just off it meaning that accommodation was not too difficult to find and nicely spread out for me, it meant a hot meal every night and most places had a shop so food and drink was never a problem. Just the opposite as I visited many takeaways during my trip meaning it's maybe the first long distance walk that I've finished heavier than I started but it was worth it. It was also easy to get to the start and finish by public transport which isn't always the case.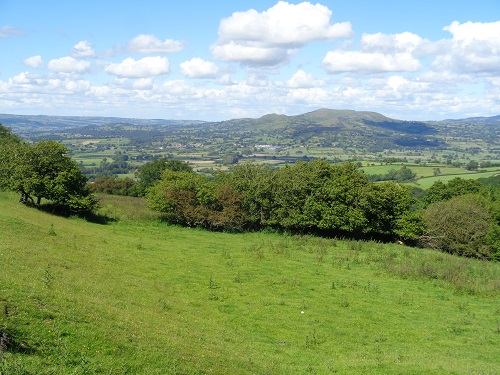 The scenery was fantastic, even in the cloudy days and I'd love to return and see some of the days walks again in the sunshine. Walking the almost 10 mile long Hatterrall Ridge was possibly my highlight, almost level walking on good paths with England down to your right and Wales down to your left and the view from Hay Bluff at the end of it was certainly a wow moment for me.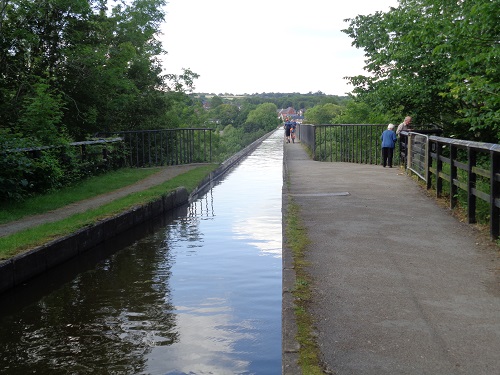 Yes, there are a lot of stiles, gates and fences on some days but you're walking 180 miles and a lot of it is through farmland so you're going to get lots of stiles, or wet field edge paths. On other days there are many lovely paths with lovely views, usually these are in the hillier parts of the walk.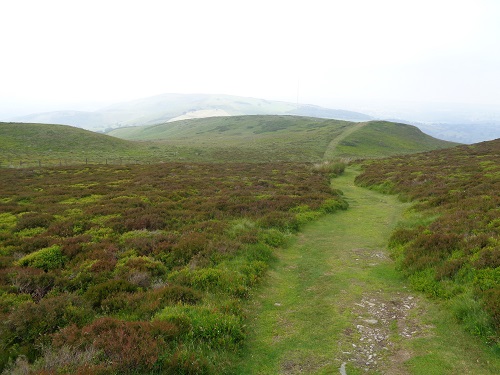 So, if someone asked me if I would recommend the Offa's Dyke Walk, I would certainly say yes. I walked 11 days and enjoyed nearly all of them, and if the weather had been dry on the first couple of days and the final day I'd have enjoyed the whole of them. There was certainly enough on this walk to keep me interested, certainly good views and I would certainly walk the Offa's Dyke Path again and I hope that you enjoy it as much as I did if you walk it.