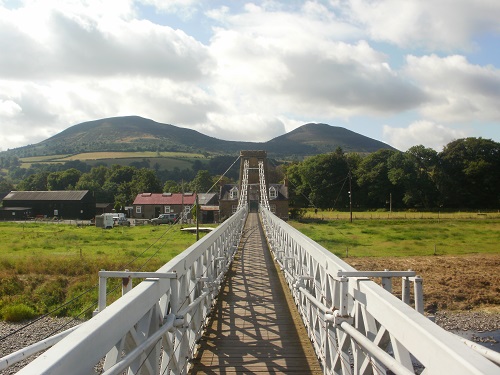 Today would basically be a half day, a gentle ten miles from Melrose to Lauder on a lovely dry and not too hot a day. Much of today's route would be along an old roman road and nothing too strenuous, a day for taking it easy and enjoying after the last few longer days.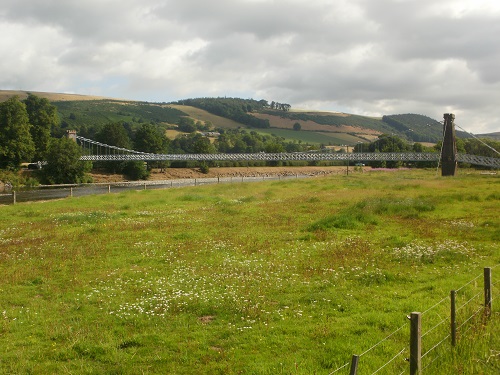 I left Melrose after a later than normal breakfast as there was no hurry to get away as I couldn't get into my accommodation in Lauder until after 3pm anyway. A quick visit to the shop and I was heading back to the riverbank and the place where I left the SUW the previous day. A short walk led me to the impressive Chain Bridge over the River Tweed, a sign on it told me that the maximum number of people on it at the same time was eight, or you face prison or a two Pound fine, luckily for me there was only one person on it apart from myself.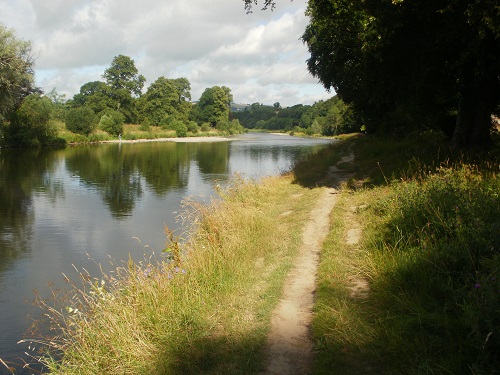 Once over and safe from prison or a fine, a pleasant riverside walk began in the shade, Melrose looking scenic with hills as background. I was in no hurry today and trying to slow down but you get used to a pace. Eventually I said goodbye to the river and started heading up a little lane, it wasn't very steep but it felt quite long, the views were nice though back down towards Melrose and beyond.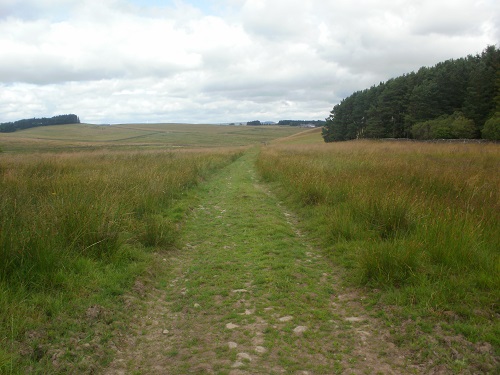 I crossed a road and continued my gentle climb, I was in a lane but still had good views at the side of me. Today's walk was very straight and virtually impossible to get lost. I was soon out of the lane and onto the roman road, a straight path with wide skies and easy walking, again I kept taking the opportunity to look back.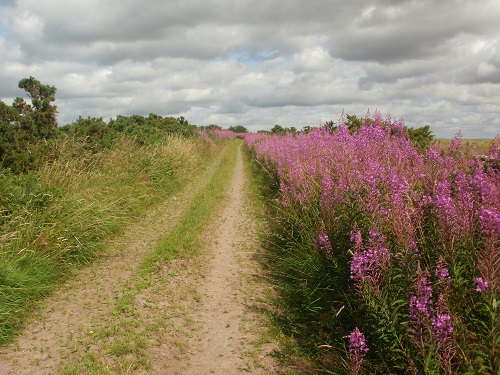 The grassy path became harder for a while, signposts telling me how near Lauder was. I passed a few farms and through fields with sheep in them on lovely grassy paths before I started to descend. I crossed a road and headed for a stile but it was as wide as a picnic table so it seemed a good place to have my lunch and get the shoes off for a while.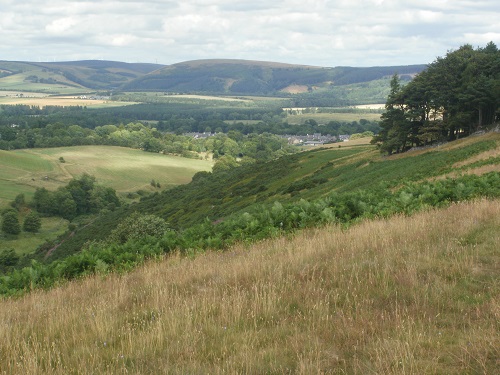 Break over, I headed towards a farm at which point the arrows pointed away from it and through a narrow woodland path for a few minutes before rejoining the track again. A short time later, still heading downhill I turned to the right and finally saw Lauder about a mile away. There was a golf course to the right of me and I remember thinking it was the first one I'd seen since I left Portpatrick, which is unusual in Scotland.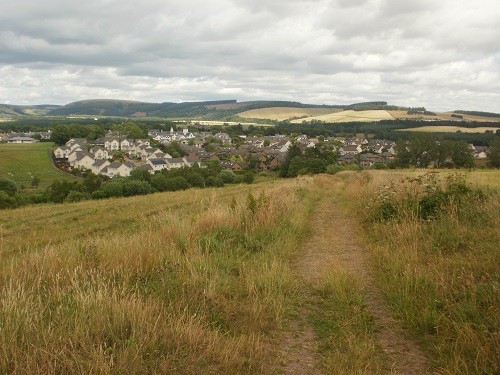 I was nearly down into the town when I noticed two young ladies heading uphill towards me with large backpacks on, it was always nice to see other walkers especially if it looked like they were also walking the SUW trail. I reached ground level and along a couple of streets before I was on the busy main street, my accommodation was to the right but the shop was quite a distance away to the left, but I needed food and had plenty of time.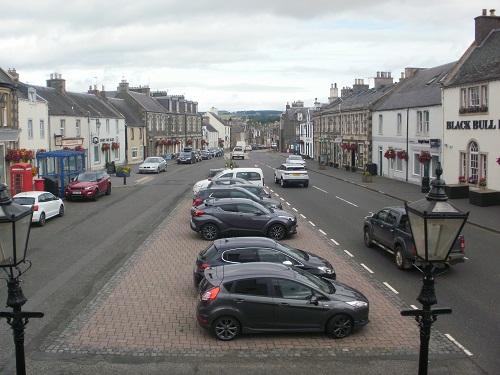 I soon was at my accommodation and thinking how fresh I felt after an easy half day and hopefully it would benefit me for the final two days. Long distance walks would be fantastic if I just did half my usual distance each day but first of all I couldn't afford the extra accommodation, I also wouldn't get enough time off and I'd get fed up being away from home twice as long. The weather forecast for tomorrow doesn't look too good but knowing it's my last long day should help.