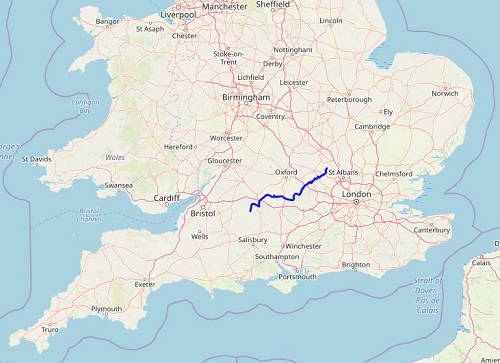 I walked The Ridgeway National Trail in August 2019. The Ridgeway was my 16th National Trail and is about 87 miles long and I did it in six days, starting at Overton Hill near Avebury in Wiltshire and staying the nights at Ogbourne St. George, Letcombe Regis, Streatley, Watlington and Wendover before finishing at the scenic Ivinghoe Beacon near Tring in Buckinghamshire. I really enjoyed my walk and didn't find it very strenuous, there were no big hills to climb and the route is very well marked so it was quite a relaxing walk. The first half of the trail to Streatley is certainly more remote than the second half with long straight paths and wide scenic views.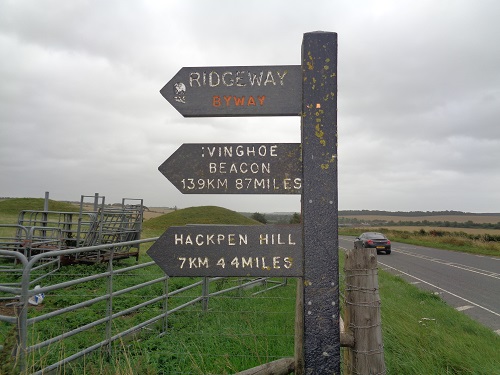 The Ridgeway, described as Britain's oldest road, is a route that has been used since prehistoric days by travellers, soldiers, herdsmen and now walkers, cyclists and horses. It was created as a National Trail in 1972 and is one of the easiest of the National Trails that I have walked so is ideal for someone wanting to complete their first long distance walk. Most of the walking was on level ground, grassy paths and tracks making for fast and enjoyable walking with long scenic views especially over the Thames Valley from the higher ground.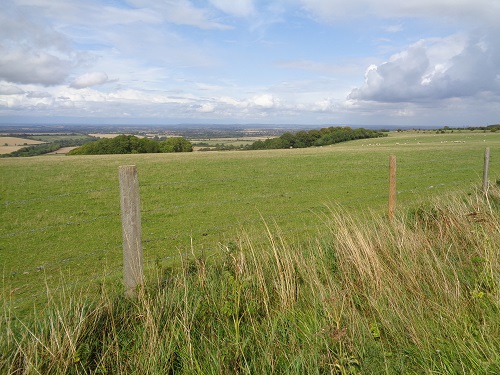 The Ridgeway is part of a longer route (The Greater Ridgeway) that runs from the Dorset Coast to the Norfolk Coast and includes The Peddars Way which I walked in March 2019. The Trail starts off by passing by three Iron Age forts as well as passing by the Uffington White Horse before long sections of pleasant walking into Streatley.
From here the trail changes and more villages and towns are passed through or are near, a big contrast to the first half of the walk, starting with a lovely stretch along the Thames and attractive villages. From here, woodland walking will be more common and a lot more going up and down than the first few days. After leaving Tring Park, the end of the trail can be seen in the distance and a few relaxing miles follow before you reach the finish of the trail at the Ivinghoe Beacon which has fantastic views from it meaning you'll certainly want to spend a while here.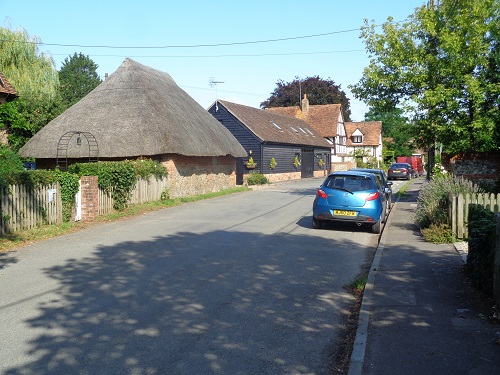 The Ridgeway isn't the hardest walk that I've ever done and if the weather had been bad I would imagine the first half of the trail might feel like a long plod with limited scenery but luckily for me I had good weather mainly. It's very easy to navigate, nothing high up or steep so it's pretty easy walking on paths wide enough for walkers, joggers, cyclists and horse riders. You just have to keep your eyes and ears open for them as you get lost in a world of your own relaxing on the paths of The Ridgeway National Trail.