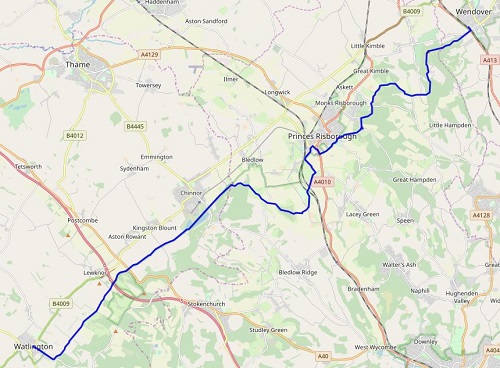 The weather forecast for today said it would rain most of the day, heavy at times and sadly this would be the case, even causing my camera to stop working meaning I had to use my phone for some photos. The heavy rain meant the paths were quiet muddy and the scenery not so good and a lot of walking up and down through woodland later in the day sapped a lot of energy but despite all this, it wasn't actually a bad days walk.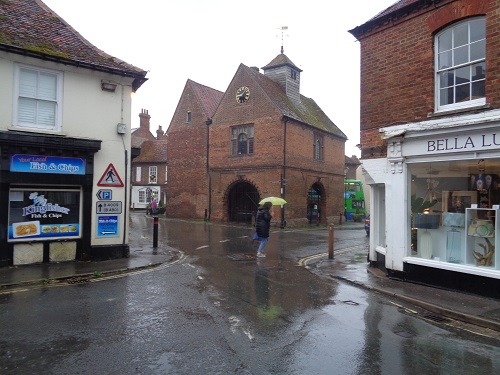 I woke up to the sound of rain hitting the skylight, the only windows that my room had and went for breakfast which meant going out of my building and into the main pub. The breakfast was good but I kept getting distracted by the heavy rain outside. I couldn't put it off much longer though so I left, visited the shop and headed off along the road I had come down the day before, although it looked more like a river this morning. I soon reached my cut off point from the day before and set off along the track, the path was quite muddy and this would be the story of the day. The trees gave me a little bit of shelter as I trudged my way towards the M40 motorway which is elevated which means the noise can be heard a long time before you reach it, even through the rain.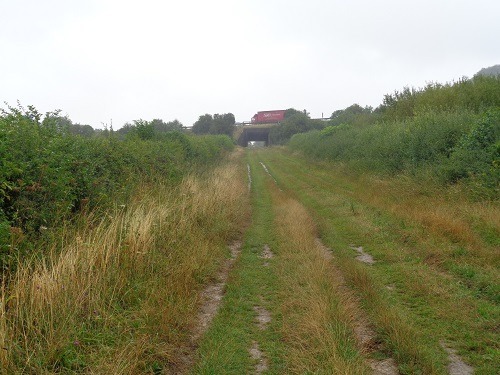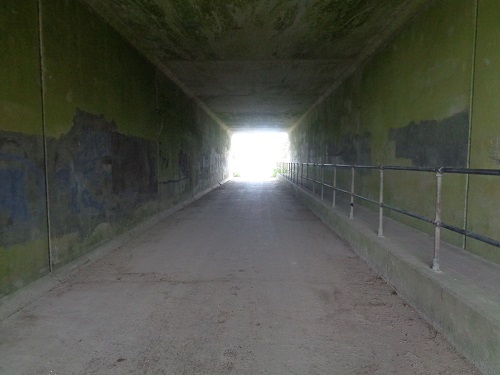 The good thing about the motorway was the tunnel under it which I decided to have a break, a sit down out of the rain for a while before moving reluctantly onwards. More slippery path followed before I passed by a quarry just before the turn off for Chinnor. I crossed the road into a car park, a few cars were there but I would hardly see anyone on the trail all day, no joggers or cyclists today. The track continued for a while before I went into a few open fields, the path went near some trees which gave me some shelter and a little break from the wind and rain.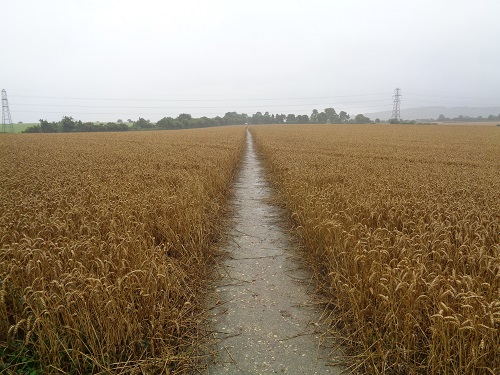 Soon I was walking through a couple of fields, the path going between crops and very clingy mud. I was glad to get through it and soon cross a level crossing after a golf course. I was nearly at Princes Risborough now but this meant a bit of road walking and it was busy. I was hungry by now and looking for somewhere like a bus shelter and eventually I found one just before leaving the houses behind, it was nice to finally get out of the rain, have a sit down and have my lunch. At this point I realised that my camera was no longer working, water had got in to it.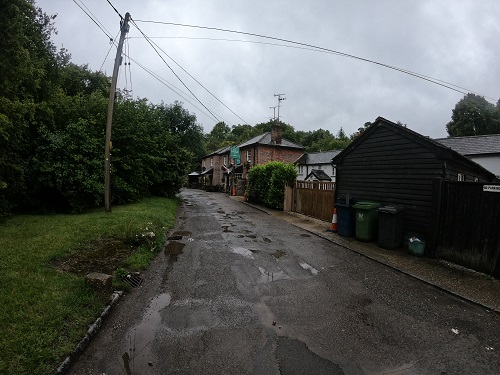 I somehow managed to find the enthusiasm to leave the shelter and back into the rain, climbing gently up a gravel path and into a nature reserve, the views back down to Princes Risborough would have been nice on a clear day. The uphill sections through the woods were quite sapping on my tired legs with heavy wet shoes. Eventually I descended carefully down to the pub at Cadsden, I was tempted to go in but it was getting late so I continued on.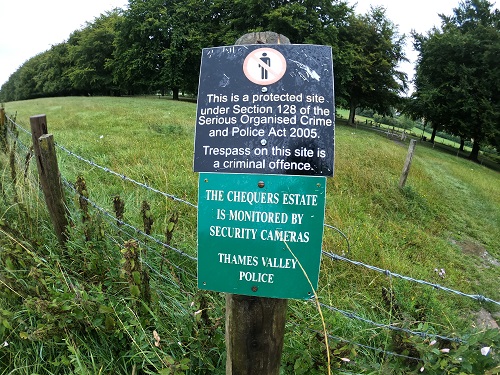 It wasn't long before I was passing Chequers, which belongs to the serving Prime Minister, signs warning people to keep out and plenty of security cameras in evidence. More woodland walking followed as I gained height and looked down towards the large mansion. When I eventually emerged out of the woods, the rain had almost gone off and this would be a great place for views, the many benches here would be busy on sunny days. I came to an unusual monument on Combe Hill, it commemorates the men from Buckinghamshire who were killed in the Boer War. I could see Wendover below me, the rest of the day would be downhill, taking care not to slip in the mud and then the welcome feeling of tarmac under my shoes as I entered Wendover, crossing the road and railway bridge.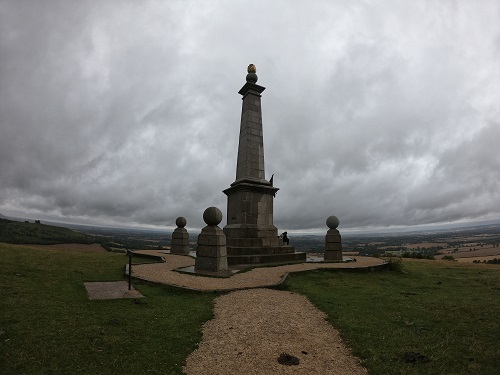 It had been a long wet day today but it was finished and the forecast for tomorrow is good, a nice day to finish my Ridgeway walk. Today had taken a lot out of my legs, the rain making my shoes heavier with mud clinging to them but I know that tomorrow is a much shorter day and even better knowing I will be in my own bed at night. It's always a nice feeling on your last night on a trail but I spent most of it trying to dry my wet gear.