Today would see me reach the halfway point of the trail at Streatley and would also be a dry day and the high winds had gone meaning a much more pleasant day. Much of it would be on long straight sections of wide grassy path with hardly any ascent which might not sound exactly exciting but it meant easy walking with nice views down towards Didcot and the flat valley below with little effort. Later on the wide open views would be replaced by enclosed tracks, no views and finally road into Streatley and Goring.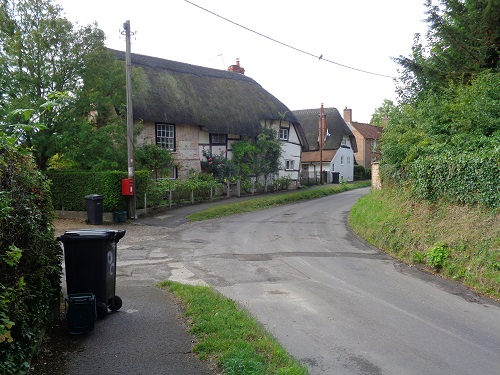 I left the Hotel later than I normally would but today would be a shorter day so there was no hurry. I set off through the village and up the road to rejoin the Ridgeway about 30 mins later, the road up to it would be the steepest climb of the day. The path was wide and chalky but it was dry, flat and very quiet, just perfect. There wouldn't be as many people sharing the trail as the previous days, which made it more pleasant for me.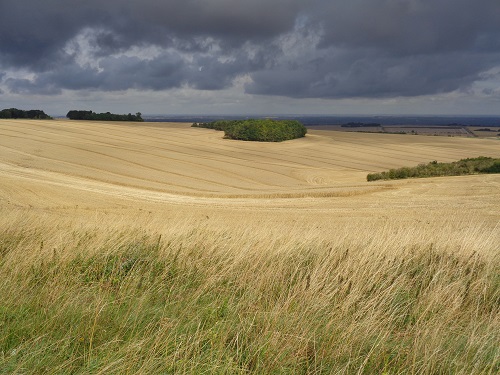 The path was wide and went on for miles with lovely views down towards Didcot and the flat valley. The hard paths of yesterday were replaced by softer grass and nicer walking and the miles whizzed by. I passed a monument to Baron Wantage on my travels and plenty of horse gallops but no sign of any horses today, maybe they only walk on weekends?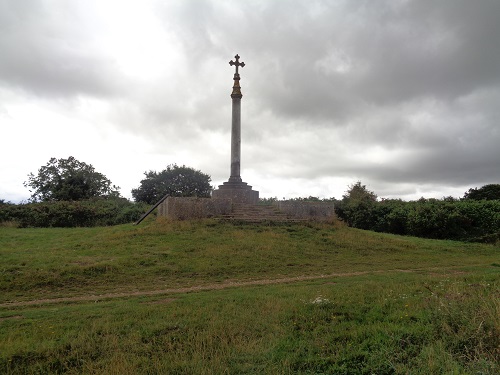 It started to get noisier now as I noticed the busy A34 road down in the distance and the trail went down towards it and through a tunnel, the graffiti on the walls all covered up with paint. On a wet day this would be really the only shelter all day, but a noisy one, I was hungry by now but didn't fancy a noisy lunch so I pressed on, back on grassy paths past an abandoned car and looking for a quiet spot to stop for lunch. After a while I was walking on a stretch of tarmac past horse gallops and decided to have my lunch there and enjoy the scenery. I was over halfway today and it felt like I'd hardly made much effort.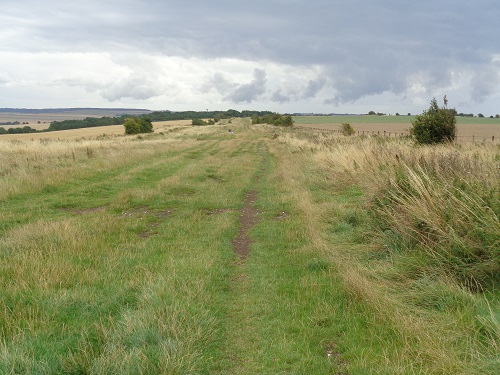 Lunch over, the tarmac soon ended as I turned off it and down another grassy path. Sadly for me, the trail changed and I would soon be walking on harder paths enclosed by hedges giving little views. I went uphill a couple of times, nothing that would cause any sweat and down a wide gravel track that gave me views to the side and ahead at a golf course on a hill. It wouldn't be too long before I left the gravel at a car park and started a long stretch of road walking past houses which would leave my feet hurting when I finally reached the main road in Streatley.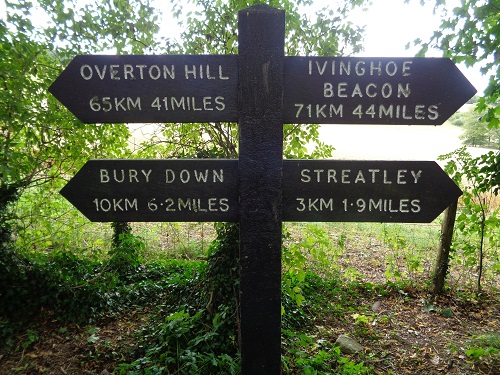 A gentle walk through Streatley would bring me to traffic lights and down to Goring on the bridge over the River Thames. I had walked here the year before when I walked the Thames Path and the views down the river were as lovely as I remembered them. Once across the river, the trail turns to the left but the pubs, shops and train station are straight ahead.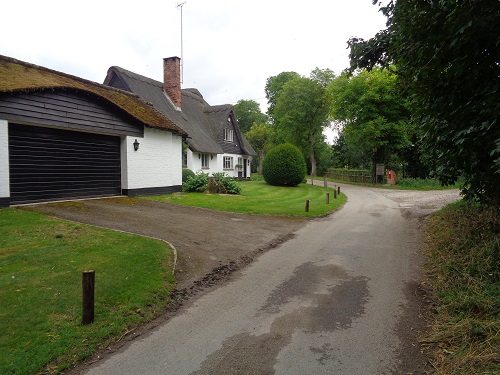 It hadn't been a strenuous day, it had been miles and miles of easy pleasant paths which might be boring in bad weather but today was nice. I've now reached the halfway point of the trail and looking forward to the other half starting with a walk to Watlington, along the Thames to begin with in the morning.