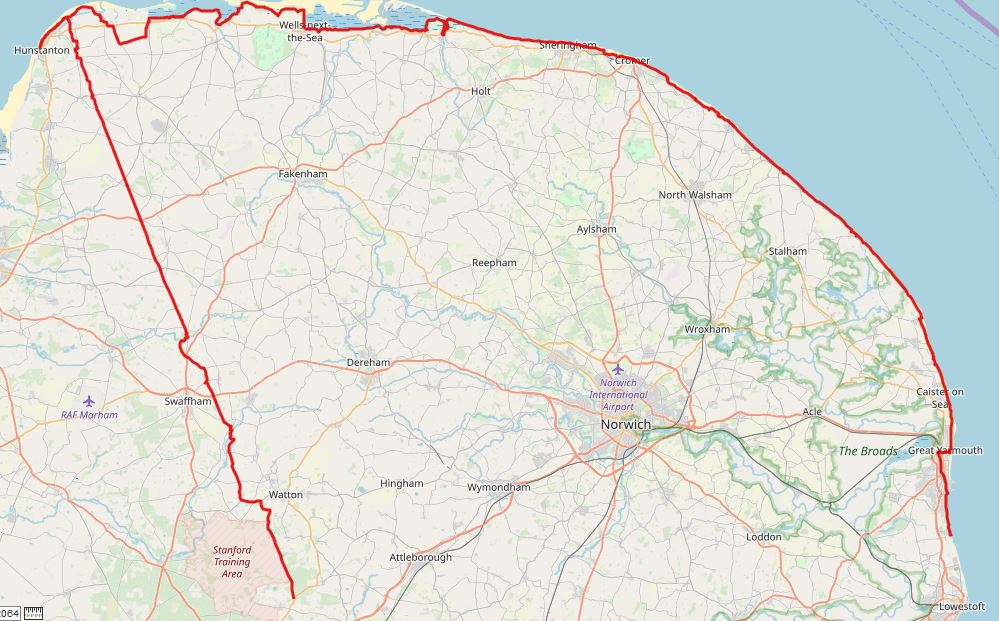 Welcome to my Peddars Way and Norfolk Coast Path walk which I walked in eight lovely sunny days in April 2019. The Peddars Way section starts at the country park in Knettishall Heath and finishes at Holme-Next-The-Sea where it meets the Norfolk Coast Path. The NCP starts a couple of miles away at Hunstanton and originally finished at Cromer Pier but it has now been extended to Hopton, making the walk about 130 miles long. It was opened as a National Trail in 1986.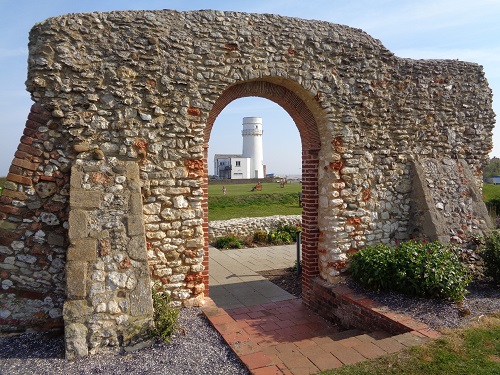 The Peddars Way part of the walk is 46 miles long and the NCP is 83 miles long and both trails are very easy walking with hardly any ascent. The two paths are very different though as the Peddars Way is mainly a quiet walk through woodland and farmland along an old Roman Road which means it's almost a straight line to the Coast and doesn't pass through many villages. The NCP however is a coastal path and very busy at times as it passes through many seaside resorts and villages.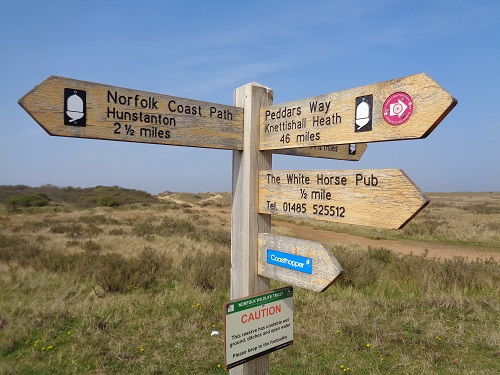 I knew what to expect before I set off for this walk, I wasn't expecting it to be the most exciting walk I've ever done as Norfolk is very flat so the views on the Peddars WAy section were mainly through woodland or looking miles over farmland. The NCP however is more pleasing on the eye with the many miles of beach and coastline to walk on or near and areas of natural beauty make it a favourite with bird watchers.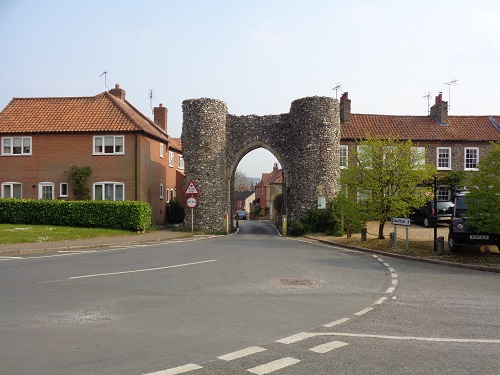 I enjoyed my 8 days but I probably wouldn't do this walk again, I did get a bit fed up at times as it's not the most scenic and challenging. I also was on the NCP section over the Easter holidays which meant many sections of the path were busier than usual and this meant slower walking when all I wanted to do was keep moving as I had long distances to cover most days. The NCP was better than the Peddars Way and has more accommodation along the route so distances can be shortened if you prefer.
One disapointment I had was at the start and finish of this National Trail. Many long distance walks that I've done have had something at the start like a sculpture or a plaque detailing the walk and usually the end has the same, it's nice getting towards the end and seeing a sculpture at the finish. This National Trail however starts with a basic waymarker teling you how far the Coast is and at the finish in Hopton, it's another basic little signpost which is a bit of an anti-climax after walking 130 miles.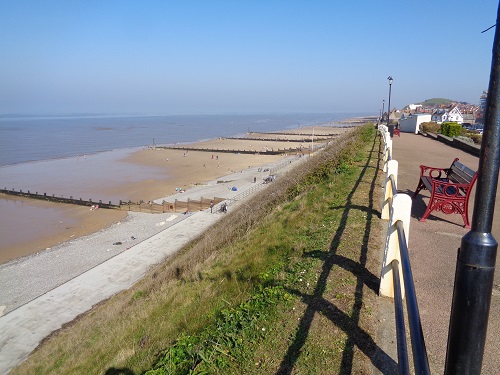 It's probably the easiest of the National Trails and perfect for beginners, I hope you enjoy reading about my April 2019 walk along the Peddars Way and Norfolk Coast Path National Trail.