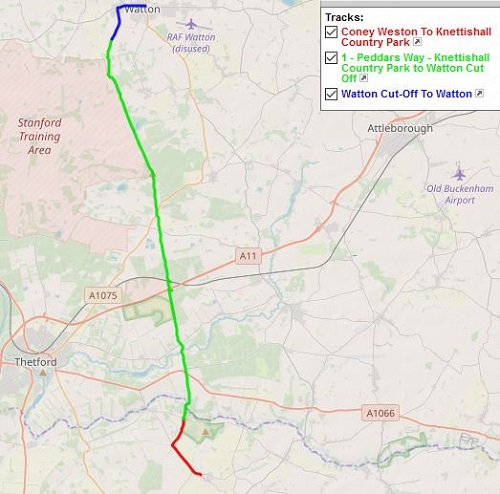 A problem about the Peddars Way is the fact that the start of the walk is in the middle of nowhere and public transport no longer passes it, meaning that you either need to get someone to drop you off, get a taxi or get a bus to a local village and walk to the start, which is what I did. I stayed the previous night in Bury St. Edmunds and got a bus in the morning to Coney Weston, then walked the two miles to the start along a road and track.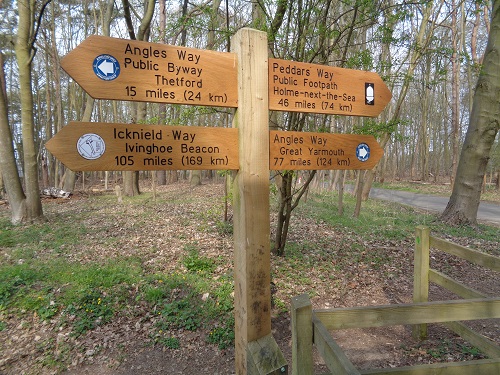 Unlike many National Trails, there is nothing at the start, just a sign showing the distance to the Coast. After what seemed ages, I finally reached this sign, took the usual photos and set off through the woods passing many dog walkers before crossing a bridge over a small river and into Norfolk, the walk had started in Suffolk. A narrow fenced in path followed for a while before a path followed a field edge and the edge of woodland.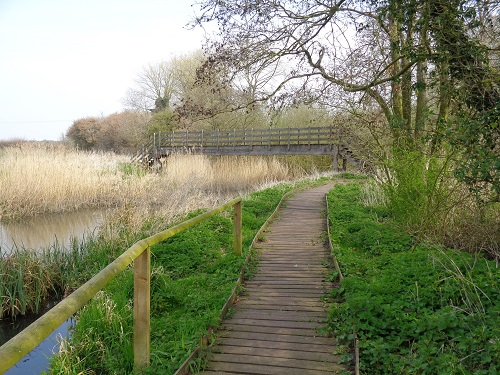 At this point I had only seen dog walkers but I could now hear voices behind me and the sound of walking poles loudly hitting the dry path. They were getting nearer so I stopped after crossing a road to let them by, must have been 20 of them, all with poles. I let them get far enough ahead so I could enjoy the woodland in peace, just hearing the birds and watching the squirrels in the trees on a peaceful morning.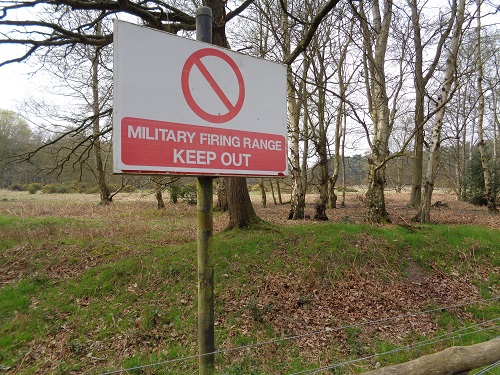 Soon I came to a holiday camp on the right called Thorpe Forest, which was full of big wooden cabins, there is also a cafe and toilet here and I saw the group of walkers who had passed me earlier head into the camp. The path continued before I saw signs warning that the next section can be underwater during winter and advising a detour. It had been a dry few weeks so I stayed on the path which now was made of wooden boards which were quite bouncy. More woodland path followed and some bikes which reminded me that this is also a cycle route as well.
The Peddars Way is flat and straight so it can feel a bit boring at times just plodding on with not much variation. Eventually I came to a busy road but before that there was a small area where trucks were parked and a mobile cafe, also here are toilets. After carefully crossing the busy road, I soon passed under a railway and a gentle track uphill, the sound of trees being cut down could be heard to the side of me. I was soon back on a woodland path, a bench in the middle of nowhere was a good excuse to stop and have something to eat.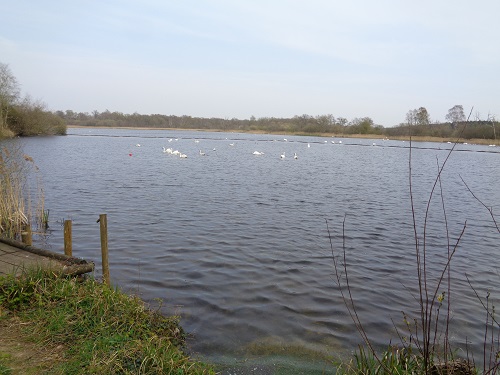 I had only passed a few houses so far but I knew I would be going through some soon on the main road at Stonebridge where there is a pub. I soon reached it but was disappointed to see that it didn't open until 4pm. It was only 1pm so my hopes of a quick pint disappeared. From here a lot of road walking followed, after a mile a couple of people on bikes stopped me asking if there was a pub along the road but turned around when I told them it wasn't open yet.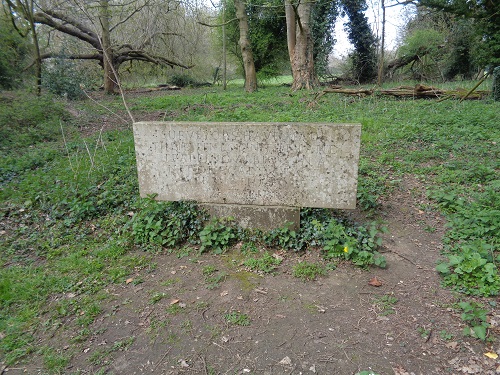 After a long walk along the road it eventually becomes a wide track, signs to the left of me warned that it was a military firing range. My guide book tells me I'll hear tanks and gunfire 350 days a year but today I heard nothing, just birds. I reminded myself that almost exactly three years ago I had been walking the Pembrokeshire Cost Path section past an Army base where the sound of gunfire and tanks were in my ears for hours, ( You can read about it HERE ). Soon I passed a few families, I hadn't seen many people today even though it was a school holiday but I know in a few days time it'll be much busier after I reach the Coast.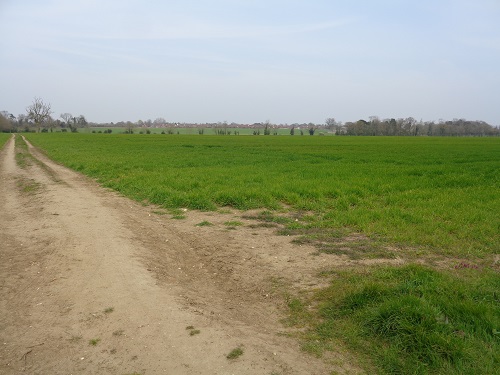 The trail, straight as always, continued for ages, crossing the occasional small road but nothing really to take your interest apart from Thompson Water, a small lake. I knew that it wouldn't be long before I reached the point where I leave the Trail and head to Watton, a small village just over a mile away. The reason I was heading here was for accommodation, there's not a lot to choose from on the Trail around here and much more choice in Watton plus plenty shops and takeaways.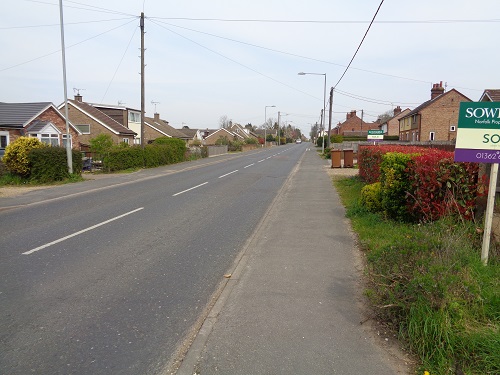 I reached the cut off point, the arrow told me it was a mile to Watton, firstly along a wide track then a narrow one which felt like a disused railway line. At the end of it, I reached Watton and turned right to walk to my accommodation which was in the village centre about ten minutes away, looking at the takeaway menus in the windows as I passed by to get some ideas for tea.
As I got settled into my Hotel and thought about the day, it had been easy walking but wasn't very interesting so it just felt a bit like plodding on, but I knew it would be like this. Hopefully Day 2 will see a few more interesting sights as I head back to the Trail and head to Castle Acre.