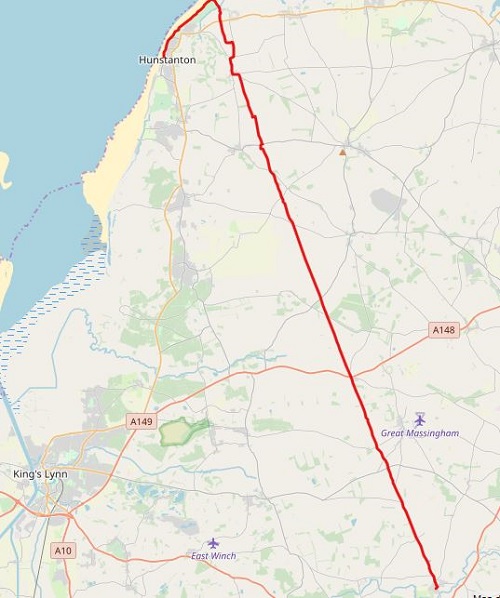 Yesterday's walk was pretty boring to be honest and far too much road walking, today would be a lot better, after the first hour of road walking was out the way. There were a lot more tracks, paths and field edges today and even some gentle uphill bits, can't really call them hills, not in flat Norfolk. Add to this, reaching the Coast and the end of the Peddars Way section of this National Trail meant from now on it will be coastal walking and much more to keep me interested.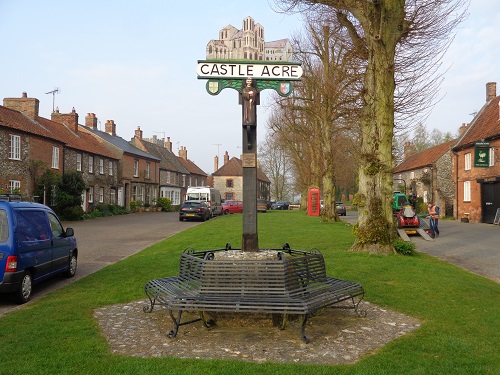 I left Castle Acre before 8am, I had a long way to go today but it was warm so it was shorts and tshirt all day. I passed the village shop and talked to one of the locals before heading on along a road. I would be on this road for over an hour but thankfully after this would be much nicer paths. There wasn't much of interest along the road, just a simple case of plodding along until I eventually saw a Trig Point ahead of me. This was the point where I would leave the road and start walking on better surfaces.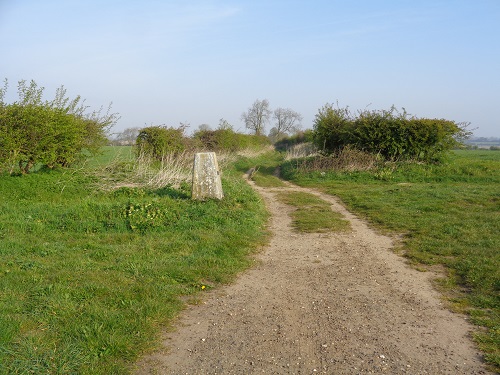 The Peddars Way is not only quite flat but also pretty straight so the Trail from there until the Coast changed direction very little. The path would be rutted at various points and I imagine could get muddy but there has been no rain around here for ages judging by the dryness of the paths. The gentle hill climbs meant good views across the surrounding farmland and the pig farms I passed today, most of them enjoying a sleep in the sunshine, the others were eating.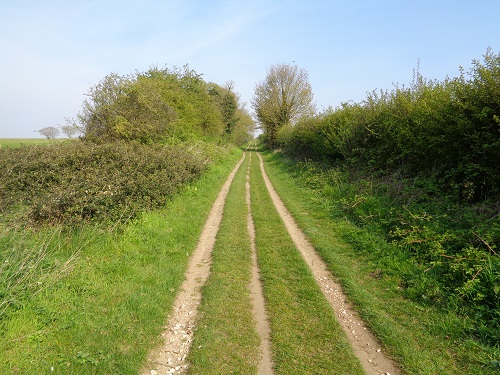 The path occasionally crossed over minor roads with no traffic and I saw signs telling me Ringstead was only two miles away. I had walked about fifteen miles but it didn't feel as much as this because it was fast walking. I could see the village ahead soon and it wasn't long before I reached it, a bench beside a small roundabout was very inviting so I stopped for a break and my lunch. I didn't stop long here, the sun was in my face and it was quite hot plus I just wanted to keep going when my legs were feeling good.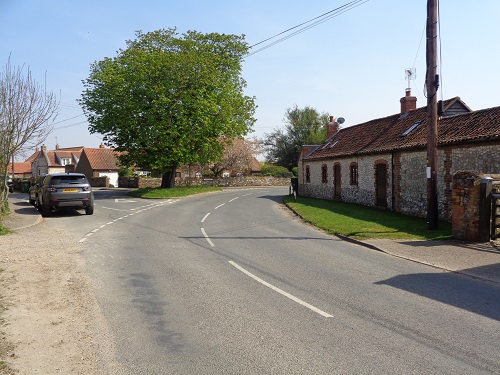 I walked through the village, past the shop and gently uphill on a road. As I got higher I caught a glimpse of the sea for the first time, a smile came over my face as the end was near. I left the road after some houses and walked along a field edge until I eventually reached a narrow road leading down to the beach. I had to step aside a few times to let cars past. I passed a caravan site, some toilets and was soon entering a golf course, signs warning me to look out for golf balls from every direction.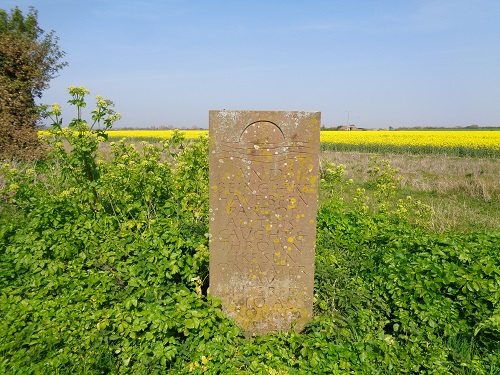 There were no golfers about so I avoided low flying golf balls and headed along some sandy paths to a waymarker. This is where the Peddars Way ends and where I join the Norfolk Coast Path. Like the start of the Trail, there is no information about the Peddars Way. All that was left for me to do was walk the couple of miles along to Hunstanton where the Norfolk Coast Path starts officially and where my accommodation would be.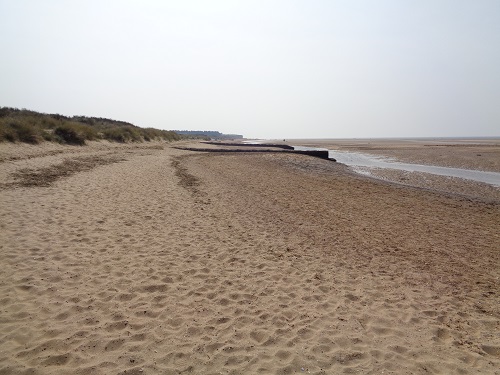 The walk started off on sand dunes which was pretty slow going and not great on legs that had done twenty miles. The path was narrow in places and overgrown in places so I decided to head down to the beach. This was also tough walking at times as I tried to find the harder sand. Ahead of me I could see Hunstanton in the hazy sunshine and lots of people on the beach. After three days walking and hardly seeing anyone it was a strange feeling seeing a crowded beach.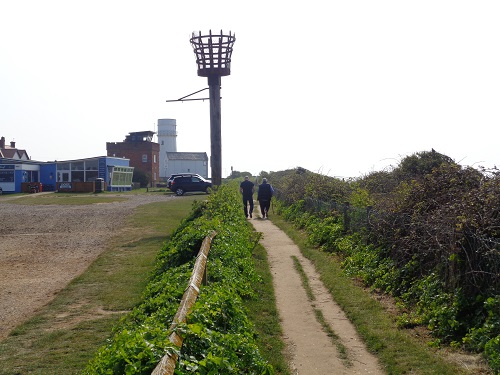 As I got near cliffs, I left the beach and beside a car park, the grassy path felt good after the sand walking. There would be plenty more grass to come and lots of benches so I decided to have a break on one just after the old lighthouse. I was nearly finished but I was also too early for my hotel so I rested my legs for a while before moving on. When I set off, I walked slowly along the path, past a cafe and found myself at the war memorial, this is where the NCP starts and I'll return here in the morning.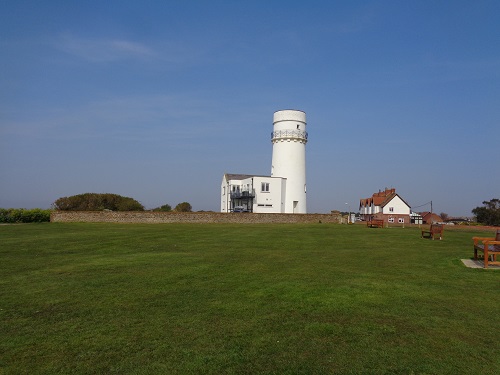 I was soon sitting in my hotel and thinking about the Peddars Way. It's not exactly packed with exciting scenery and is a case of plodding on, but at least it's flat, you really can't get lost as it's well signposted and virtually in a straight line. I'm imagining the NCP will be more pleasing on the eye and also a bit more strenuous on the legs but I'm looking forward to starting it in the morning.