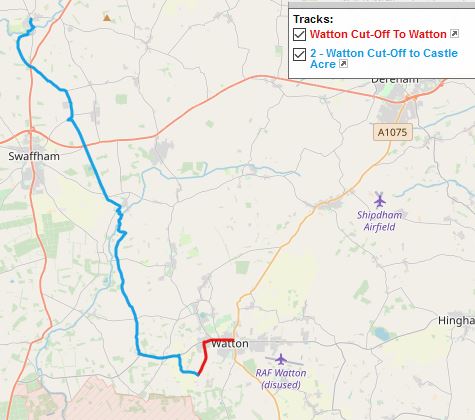 Today would see a lot of walking on roads with hardly any cars on them and surrounded by hedges giving very little views. A plus point today was that it was warm enough to walk in tshirt and shorts all day. I struggled to be honest finding interesting things to photo until I reached the end of the day at Castle Acre.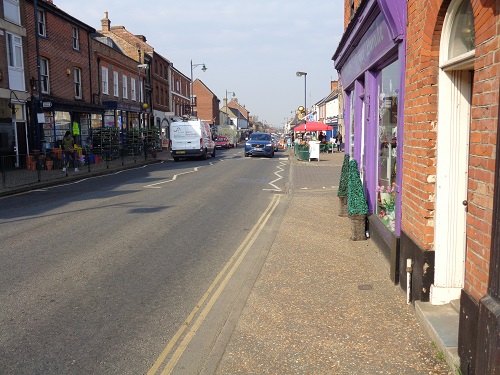 I set off later than usual from Watton, there was no rush as I estimated about 5-6 hours walking would be required. I headed back through the village and along the track until I reached the cut off point from yesterday, I was now back on the Peddars Way. From here it was a few field edge paths until I reached a main road to Watton, another place where I could have cut off the previous day but this would have meant walking on grass verges into Watton beside a busy road.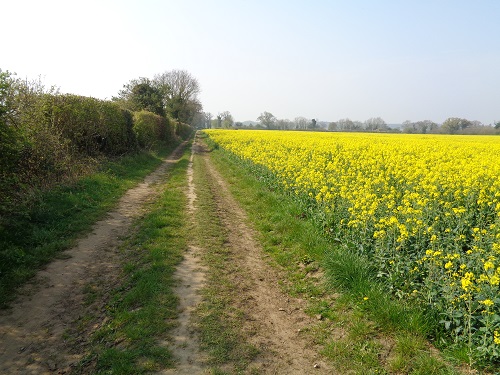 The path followed the road but in the opposite direction for a while behind a hedge before cutting down a road into Little Cressingham. From here it was a long four mile walk along a quiet road, slightly uphill and occasionally nice views through the gaps in hedges of the surrounding farmland. The road just kept on going, my feet started getting a bit sore with all the tarmac and I was getting a bit bored to be honest as the road was enclosed by hedges. Eventually the path went behind a hedge before eventually heading downhill, it was nice to walk on grass for a change.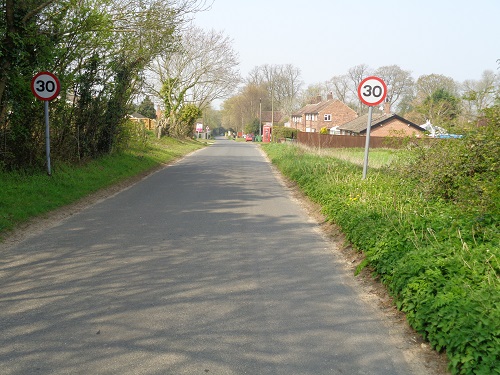 After a bit of field walking, the trail came out in North Pickerham and a bench across the road beside a memorial to the US air force who were stationed nearby during the second world war. I can never refuse a bench so stopped for a short break even though I only had two miles to go to my lunch stop.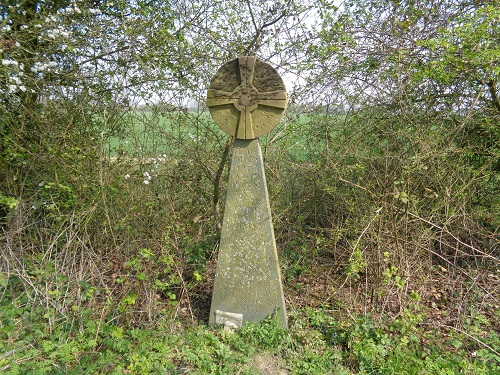 After my break, more road walking followed as I walked through the village and out of it past a go karting centre, I could have done with one of these today with all the roads. Eventually I crossed over a main road and went onto a track and the sound of traffic started to get louder. Soon the reason for the noise came into view, a very busy road to cross. To the left was a roundabout with a service station shop and a McDonalds, a good place to stop for some lunch, toilet and to give my feet a rest.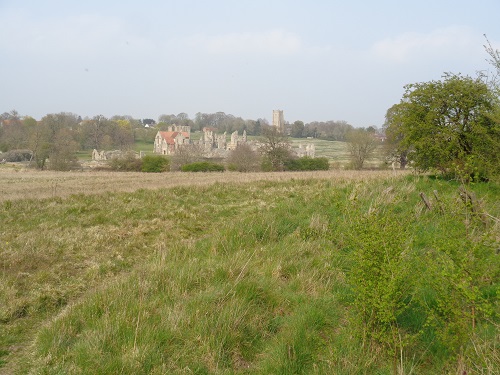 I knew I only had about five miles left to walk so there was no hurry to leave. Once I did, I walked along another country lane which eventually went up a little hill and down, I guess an old railway bridge. The road then curved round to meet a busier road and joined it for a short time before turning off it and along another road with a row of houses on the right.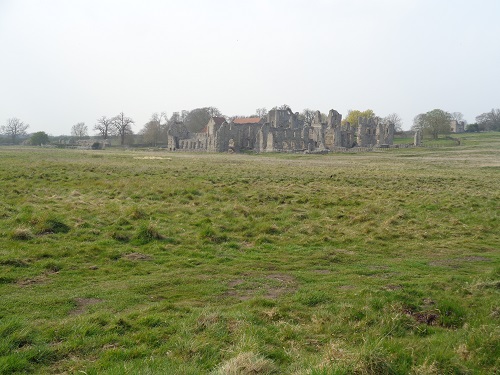 I soon reached a main road and crossed it towards South Acre and walked behind a hedge for a short time before walking on a grass verge. By now I could see Castle Acre through the trees and the ruins of a Priory. I would get better views of it shortly after as I entered the village. I was soon walking down a narrow country lane into the village and uphill towards the Bailey Gate, a huge stone arch that would have one day been the entrance to Castle Acre.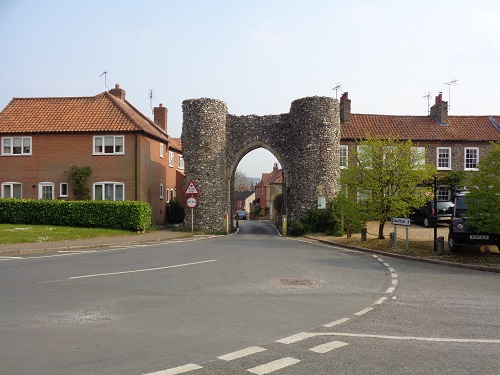 I passed through it and my accommodation was just over the road. I checked in then went to the local shop, a chip shop is next door so that was tea sorted. As I relaxed in a bath, it's nice to stay somewhere with a bath, not just a shower, I thought about my days walk. Ok, it was on the boring side and far too much walking on roads but I knew it would be like this. The Peddars Way isn't regarded by anyone as a particularly scenic walk but the Norfolk Coast Path will more than make up for it, or at least I hope so. Tomorrow will be a long day, when I reach the Coast and the end of the Peddars Way near Hunstanton.