Goodbye hills, hello to a couple days of flatness
After the previous days twenty nine miles walk, today would feel like a rest day with only twelve miles to do and much of that would be on flat ground. Even at a slow pace and a couple of breaks I knew today's walk would be about 5 hours so there was no need to leave Osmotherley early so my plan was to leave about 10am which gave my weary legs a couple of extra hours to recover from yesterdays exertions.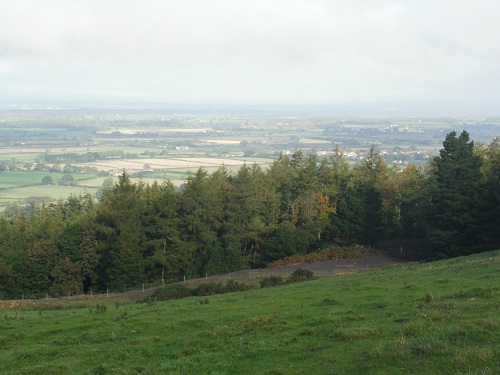 Todays weather forecast was to be scattered showers but I left the Hostel with blue skies overhead. The start of todays walk was a steepish climb out of the village, firstly on a road and then a track before walking up through the fields to join the Cleveland Way path in the forest. I just took the hill gently as there was no hurry but as I got nearer the highest point of today, the noise of the traffic below on the very busy A19 got louder and louder, I was not looking forward to crossing it. Also very noticable was how flat the landscape was that I'd be walking on for the next couple of days.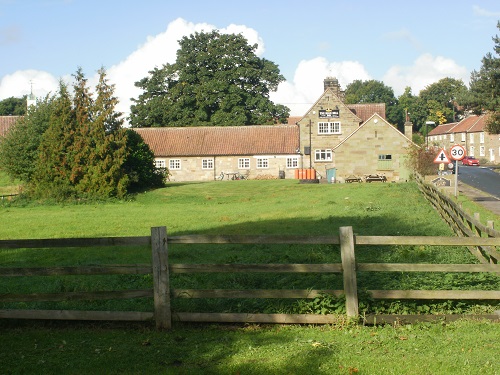 When the path met the Cleveland Way, it headed down forest paths until it reached Ingleby Cross, which is where the Bluebell Inn is but it was a bit too early for a drink today and then a short walk along the road to Ingleby Arncliffe which is where I met the busy A19 dual carriageway. It's a question of waiting until you see a large gap then a quick dash to the central reservation, have a breather then cross the next carriageway which isn't so easy when your legs are tired and stiff. After safely crossing over, I rewarded myself to some goodies from the petrol station. While I was having a break, a heavy shower of rain started but I was under cover and I could see that it wouldn't last long so I decided to wait, there was no hurry today anyway. When the rain finished I headed on, along a track and then through a lot of fields, the grass wet from the recent shower. Along this bit, the rain started but by the time I put the waterproofs on, the rain had stopped, typical. I decided just to leave them on as there wasn't long to walk and I wasn't exactly working up a sweat. The only muddy part of the day came just before Lovesome Hill Farm, a place I had stayed before on my first Coast to Coast walk in May 2014 but it was only a short stretch. Here I met a few other walkers heading the opposite way on their own Coast to Coast walk.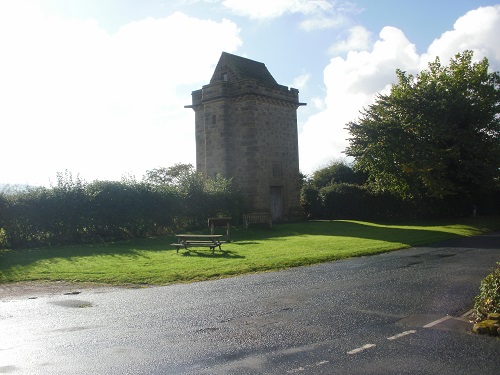 This took me to a busy road where I walked along the grass verge but I soon cut off onto another road, much quieter which would take me to the small village of Danby Wiske where I would be staying the night at the White Swan. I walked into the pub, I was the only one in there and ordered a drink, I hoped other people would come in soon as I felt awkward as I felt the man behind the bar was staring at me. To my relief some other walkers arrived soon after, they were also staying there.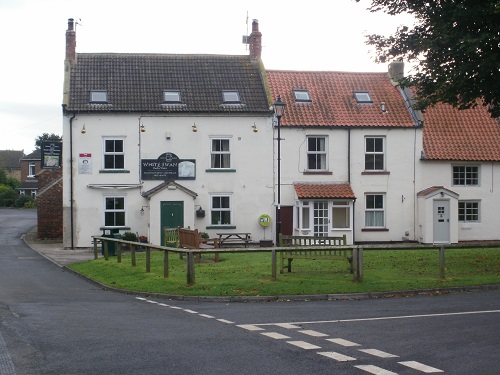 I finished the drink, got shown to my room and relaxed for a while before heading back down for a nice meal. My belly full, I headed back to my room and was soon falling asleep. I had enjoyed todays short walk but it felt like a half day, tomorrow would see a much longer 24 miles at least.