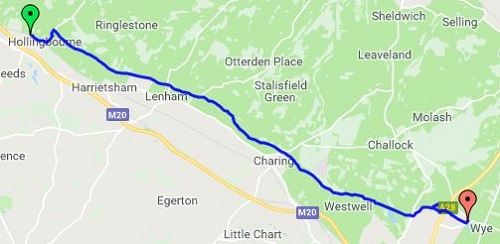 I'll be honest with you, today's walk was hardly inspiring but then again you can't have great walking every day. Yesterday had finished off with a roller coaster of paths but today I can't remember breaking sweat once. Nearly all of my walk today was on tracks or narrow roads with trees or high hedges at either side of me and only the occasional view, not even many Bluebells today. It's not easy to make today sound interesting.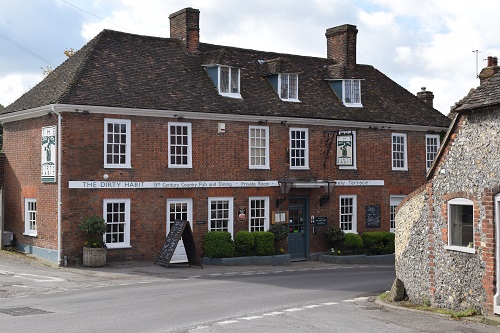 I walked through Hollingbourne to rejoin the trail beside The Dirty Habit pub and straight away I was on a narrow road, which soon turned into a very rutted track, looking like it's been churned up by motorbikes, bikes and others vehicles. Now and again you would see glimpses of small villages through the trees, the first being Harrietsham. Most of today was mainly in a straight line, bypassing small villages and the next village on the list would be Lenham. Today's walk would have been more interesting if the trail went through these little villages instead of boring lanes.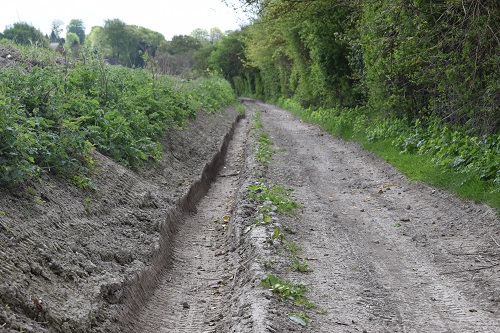 Just after the cut off to Lenham was a big cross cut into the chalk hill overlooking the village and an actual view for a change. This chalk cross commemorates casualties of the two world wars and was originally made in 1922. Luckily for me, there was also a bench there for a quick break and a bite to eat before moving on along more track and roads so narrow that there simply wasn't enough room for me to step aside if a vehicle came along it, luckily for me the only things I saw were Post vans. Next on the list would be Charing, it was slightly off the route and I didn't intend to go there but I decided to visit the shop in the village and have a break. It wasn't far to detour to the village and not much height either.
Back up to the track I went and along even more track with no views, I was bored by now and looking forward to the end of the day. It had started out sunny in the morning but it was getting darker and I could see heavy rain falling from dark clouds in the distance, luckily not heading my way. By now I was just wanting somewhere to sit down and have my lunch and to my relief, a bench in the middle of nowhere appeared.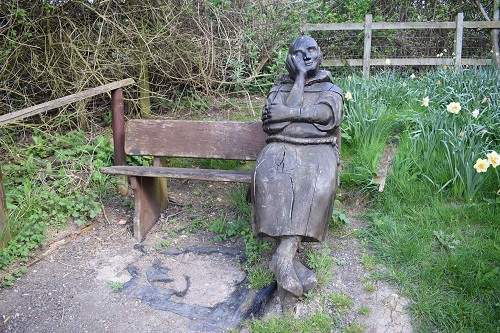 I set off after lunch and soon I felt spots of rain, the first in 6 days on the trail. It was just light rain but it started to get heavier and I decided to get my waterproof jacket on but by the time I got it out the bag and on, the rain had gone off. I just kept it on though, not only because I knew more showers would come along but also because it had got cold now that the sun had gone away plus I didn't have too far left to walk today.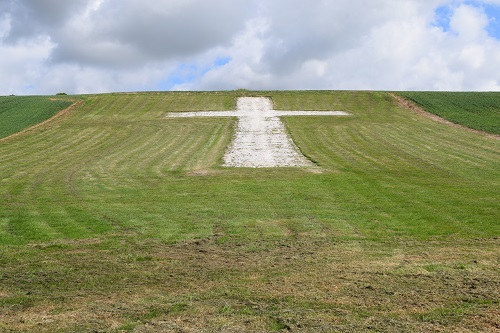 On and on I went and then, a couple of miles from boughton Lees, the trees and hedges disappeared and I had views for the first time today for miles around. A nice tarmac road led me to a ploughed field with a faint path through it and more field walking until I reached boughton Lees.
A nice village green and cricket ground greeted me in the village and a couple of benches to rest my legs. It was getting dark again and I set off down the road avoiding a couple of cars that sped round the corner without indicating, narrowly avoiding me i just hope the could lip read what I called them. I crossed over onto a quieter road just as the rain started to fall again, this time heavier than before.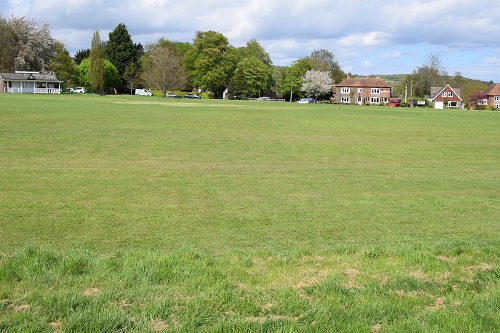 At this point I came to the signpost where you have the option to head to the end of the North Downs Way in Dover two different ways, you can walk either through Canterbury or near Folkstone and the Channel Tunnel and along the Coast. I would be heading towards the coast to Dover.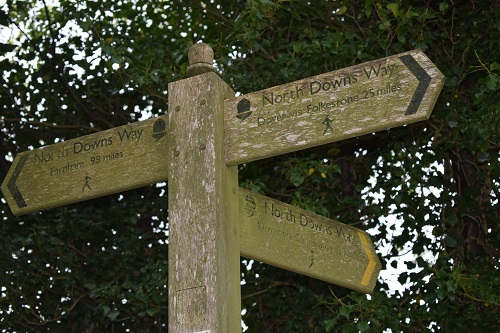 A short time later, I almost made a navigation error. I looked at my GPS and I was off the route which confused me as I'd followed the waymarker pointing along the road in the first place. I went back to the sign and my GPs told me that I should be in the field beside the marker so in I went and round the field edge before a marker sent me over a field with no visible path in it, just an arrow, to a road.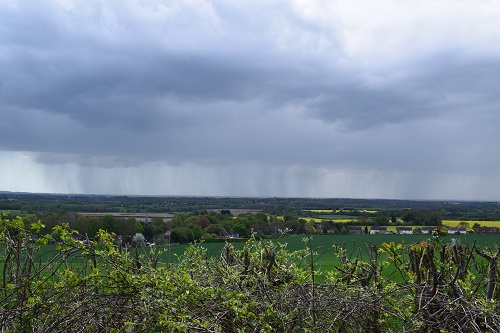 I crossed the road and the end of the day thankfully was in sight. A couple more fields came and went and I was entering Wye. The railway station is just at the start of the village and my train had just left as I got near the station which meant I had to wait another hour. Rather than just sit there, I headed up to the shop to get some goodies.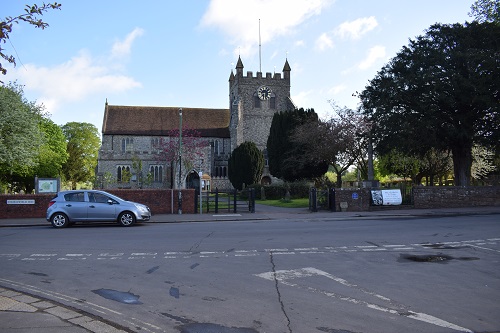 It hadn't been the most scenic of days or interesting but you can't have great days all of the time. It had been fast walking as there wasn't much ascent today and I don't remember sweating at all. Tomorrow will be a long day between Wye and Dover, the end of the North Downs Way.