After yesterday's half day 12 mile walk, today would be my first full day on the North Downs Way and it would turn out to be a very enjoyable day. I did not get the best of sleeps as it was really warm in the Hotel and I slept most of the night on top of the covers. I still woke up raring to go and I left the Hotel just before 8am to walk through the town centre and along the river, back to where I had left the North Downs Way the previous day.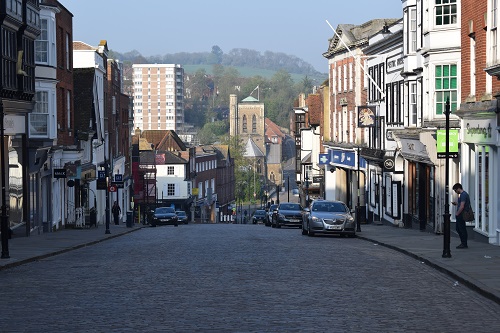 It was another hot day in store for me but at least the start of the day was a bit cooler, it also helped that I was now wearing the shorts that I had bought the previous day. I bought some lunch from the shop then walked down through sleepy Guildford and along the river where many rowing teams were on the water plus the ducks. Soon I crossed the river and was back on the North Downs Way and over some playing fields and a busy road passing many expensive houses before crossing over and along a track which gently climbed through pleasant woodland to St. Marthas Hill and the pretty church from where lovely views would be seen down the valley but it was hazy in the sunshine this morning.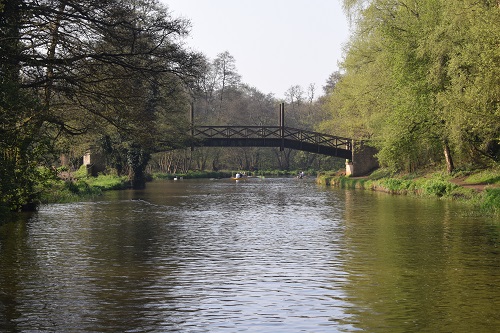 I had a quick break to admire the scenery but not long, I had a long way to go today. A sandy path descended from the church through more woods, the sound of woodpeckers and many other birds could be heard and the Bluebells were out in force on the woodland floor all day.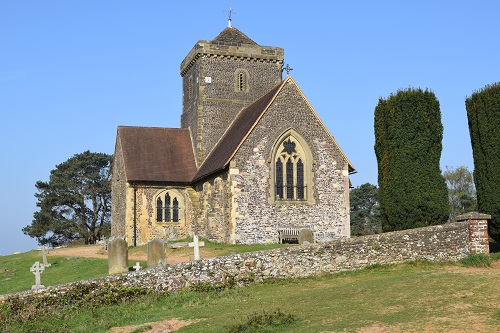 The next part of the day was a fantastic walk along a grassy path with fantastic views and easy walking and this took me to Newlands Corner. More woodland walking would follow with not many views but at no time did I feel bored with it, the shade from the sun was also appreciated.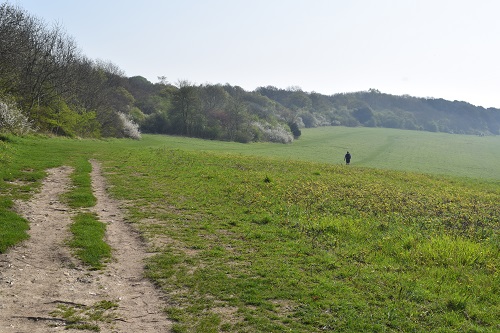 More woodland walking on good paths and tracks followed for the next few miles with not much ascent, it all went quite quickly. Unlike yesterday, there were many people on the trail today, some walking and many on bikes enjoying the fine weather. It was the weekend so many families were out enjoying the fresh air as well. I reached Ranmore Common and a road that took me to Denbies Farm and a huge vineyard.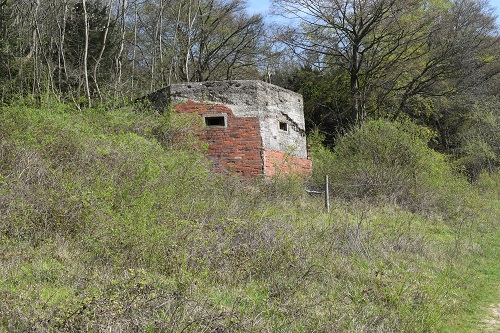 It was a reasonable gentle road down from there but by now I was beginning to get tired legs and was rather hot. I reached a very busy dual carriageway just after Westhumble and crossed with care into a car park with an ice cream van where a huge ice cream was much appreciated to cool me down. This is where the stepping stones are over the river and it was very busy, I finished my ice cream and carefully crossed them as the stones were wet and I didn't fancy falling in with so many people around.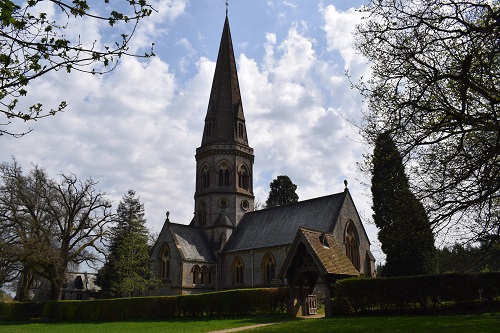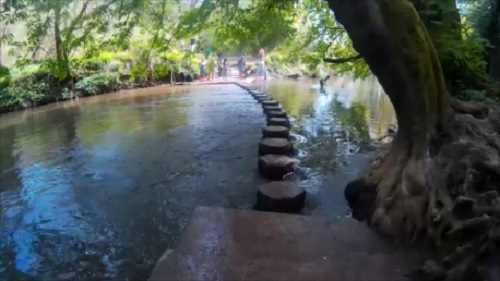 I was not looking forward to this next part, a very steep climb mostly by steps to the country park where the plan was to stop for lunch. The climb was lung bursting and never ending, I just wanted it to be over. Eventually, much to my relief, it levelled out a little and I reached a small monument and sloping grass where hundreds of people were sat like they would do at the beach. No chance of a quiet lunch for me so I decided to head on a bit further through the woods and soon found a bench in the shade with a great view looking down towards Dorking.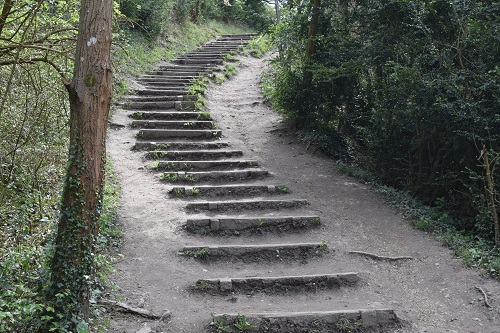 I had done about 15 miles by now and in need of the break but still had about 7 miles left today. Reluctantly I set off again, more woodland and a steep climb towards Box Hill before descending and then along a busy road before crossing it and a bit of open land and path at the foot of the woods. I could see Reigate over the other side of the valley and I knew that I didn't have far to go to my Hotel in Reigate Hill.
A steep walk in the woods then followed and as I got nearer the top of it, the thundering sound of vehicles got louder as I was now walking beside the M25. It was a shame as the next few miles were great tracks, mostly level walking but spoiled by the sound of the traffic. There were still good views to be seen and Colley Hill was quite busy with families, the sun had gone away a while ago but it was quite clammy and today I was always wiping away sweat from my head.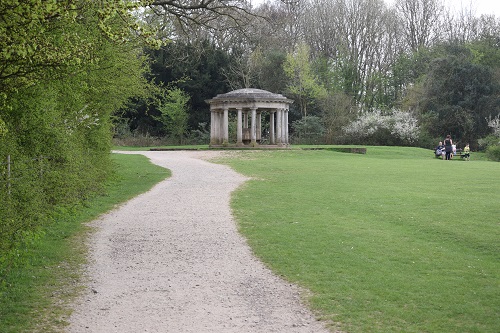 I passed Reigate Fort and down the track to a busy road, the main one into Reigate and Redhill from the M25. From here the North Downs Way goes over this road on a bridge and onwards but this was where I left the trail for the day as my Hotel was just a couple of minutes down this busy road. Crossing this to my Hotel took a while as the traffic was busy with hardly a gap. I got to the hotel and soon left it to head 10 minutes further down the road to a petrol station which had a small shop where I found a few things to have for my tea.
Back at my hotel, a quick shower washed all the sweat of me and my legs which had gathered a lot of dust on them then relaxed for the rest of the evening. I had walked a long way today in hot conditions but the paths had been dry and a pleasure to walk upon, the flowers and birds in the woods added colour and noise and the views when I got them were well worth it. It's another long walk tomorrow and hopefully it's as nice as today's was with another dry day forecast.
Day 3 on my North Downs Way walk - Reigate Hill to Dunton Green