It was so much nicer with cooler conditions
As I got off the bus in Painswick, I reminded myself that 5 weeks earlier I had left the village dehydrated and swigging away on a 2 litre bottle of Cola on the bus after giving in around the halfway mark after 3 very hot days on the Cotswold Way, 3 days that made me feel ill. Now, 5 weeks later, I had returned to finish the remaining 3 days of the trail. In between, I had walked the Tour du Mont Blanc (Click here to read about my Tour du Mont Blanc walk) and this would finish off my summer holidays nicely.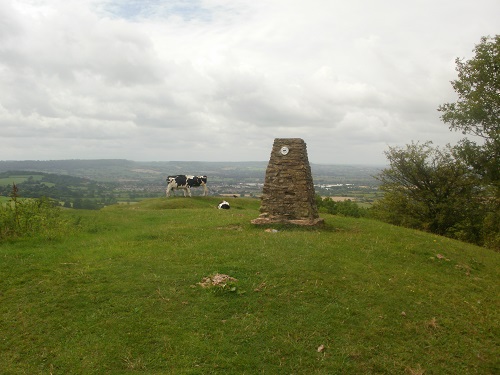 The first thing I thought about was how much cooler it was compared with my first 3 days a month earlier, it was actually quite chilly so I didn't hang around long in Painswick. As I set off along the narrow lanes and paths I also noticed that they were soft and muddy in places rather than hard and bone dry like on my previous attempt. A lot of today's walk would be through woodland, last time it was nice as this shaded me from the sun, today it would shelter me from the few occasional heavy showers.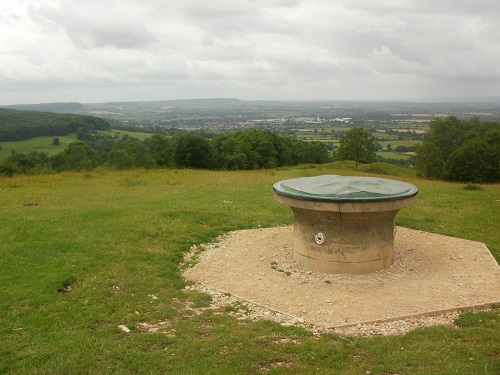 The start was easy enough down through fields, keeping an eye on the grazing cows and then into my first bit of woodland that would wind its way round to Haresfield Beacon. Along this stretch I passed quite a few other walkers who looked like they might also be walking the Cotswold Way including a group of Australians. Occasionally you would get a gap in the trees for a view but it was a gloomy day and rain could be seen falling at various places. I also got a few drops of rain as I walked in the woods and I could hear the noise of the rain hitting the trees high above me.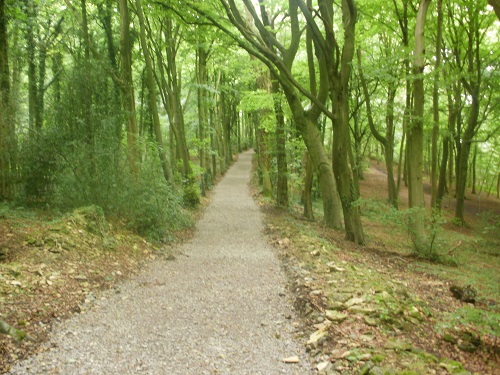 The path would eventually leave the woods and make its way down between Stroud and Stonehouse and the traffic noise got louder as I approached Ryeford and then carefully crossed the busy road. At this point there are two different path options, a long or shorter route that both meet up near Middleyard, I opted for the shorter one as I was behind schedule. Onwards I went towards Kings Stanley down a road and then through fields with Kings Stanley on my right before reaching Middleyard.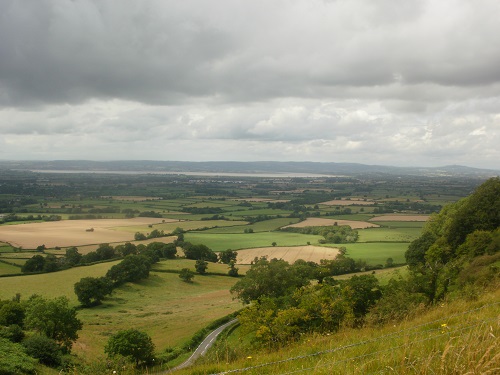 I quite fancied a rest now for lunch so I was happy to see a wooden seat to the right of me as I entered the village. I just got my lunch eaten as a really heavy shower of rain started and I had to stand close to a wall for some shelter. The rain didn't last long and I was on the move again, back into woods for more pleasant walking with not much height loss or gain but as I emerged from the woods, facing me was Cam Long Down, a steep climb up through fields at first and then some zigzags in trees up to the high point which gave you good views over towards Dursley and beyond.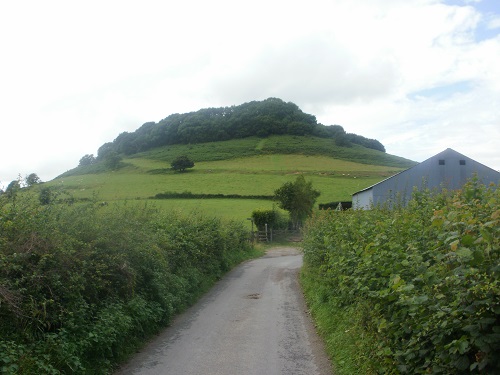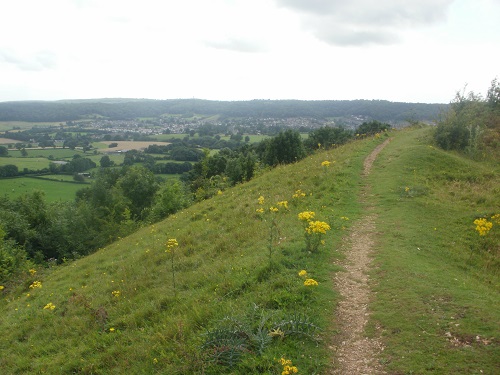 I descended towards Dursley through fields and soon entered the town along a small street that had many Take Aways before reaching the busy town centre and seeing a Sainsburys supermarket which would provide me with some goodies for tea later on. I had a small rest, a bite to eat then packed my food away and headed off for the last few miles.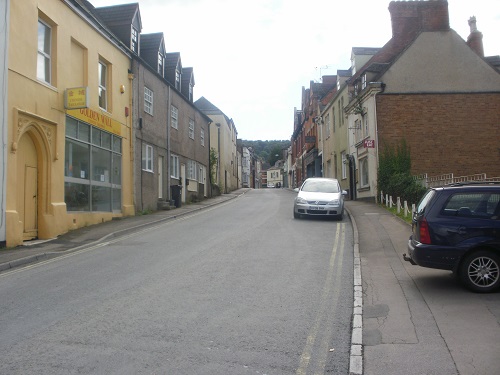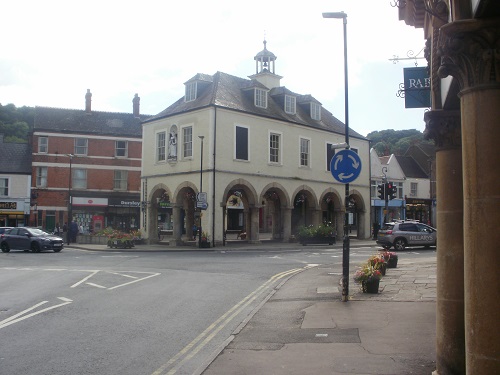 I only had about 6 miles to goto North Nibley but the start of these would be a very steep road that then became a steep bit of track that took me up to a golf course. Here, you have the option of turning right and basically walking around the whole of the golf course almost back to where you started or heading straight on and saving yourself almost 3 miles.
At least there were plenty of benches if I had time to sit and take in the views but today the views across to the Severn Bridges and Bristol were dark and gloomy so it was just a case of plodding on around the golf course before reaching the point where the short cut joined it, the almost 3 mile detour was hardly worth it and just a waste of time and energy but I guess on a sunny day, maybe you would like it.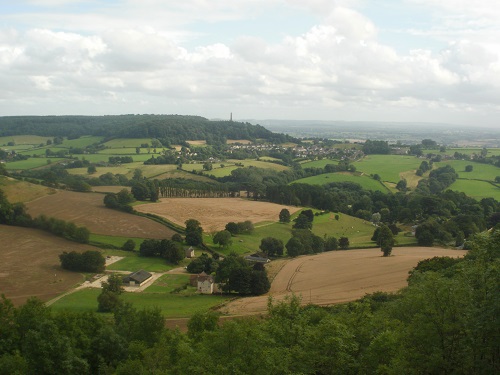 I only had a couple of miles left to walk and I could see North Nibley as I entered yet more woodland and somehow my mind switched off and I managed to take the wrong path and walk 5 minutes before checking my GPS and spotting my error and having to retrace my steps back to the path that I should have been on. Not much harm done but this is why it's important to keep checking your map or GPS and concentrate.
The path dropped down when it left the woods so my last part of the day would be uphill to the village but it wasn't long before I was passing near Nibley House which has a campsite and into the centre of the village to the local pub called the Black Horse where I was staying the night.
As I relaxed in my room and let my feet recover from the long day's walk I thought about how different today had been compared with the days that I had walked 5 weeks earlier. At no point today did I feel ill or think about quitting and going home, it was a far more pleasant experience. I had enjoyed the walk even though the views weren't as nice as on the sunny days and the ground was softer than before.