Slippery paths and fields, and nice buildings
It's far to say that today's walk was one that will not last long in my memories. It wasn't the greatest of walks, much of it was on muddy and slippery tracks or field edges and when you did get somewhere that might have views, there wasn't much to see as the day was gloomy. One plus today though was at least it stayed dry all of the day.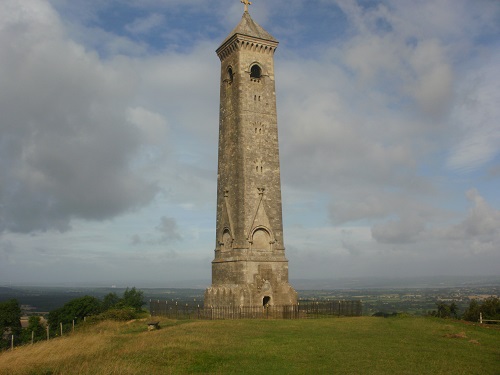 I awoke after a good nights sleep and headed off. Today would be about 15 miles walking so there was no real hurry so I left just before 9am. A short sharp climb up a track in the woods would take me to the rather nice Tyndale Monument which would have given me great views in better weather. I had just started the day so there was no point taking advantage of the few benches around it as there was a long way to go.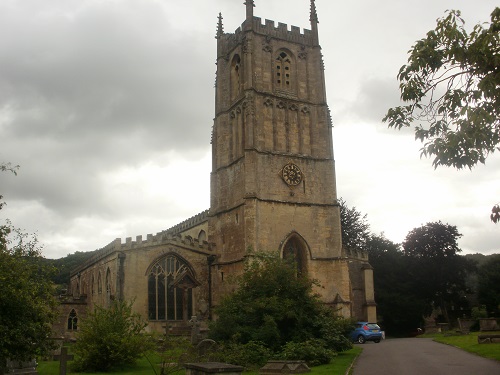 Between the monument and Wotton-Under-Edge it was mostly walking in woodland so it was a relief to enter the lovely town and pick up some food for later. The Cotswold Way is well signposted in the town meaning it was easy to pass through it and onto a narrow country lane where I had to step into the hedge a couple of times to let cars past me.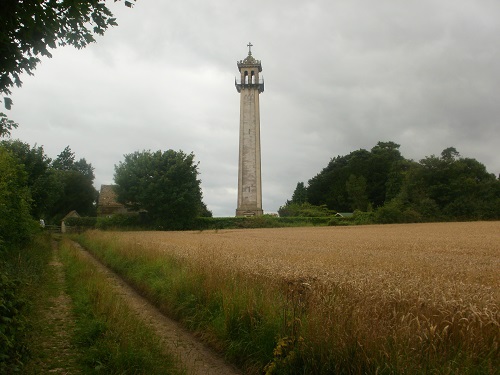 More woodland followed and more slippery paths to take care on going downhill. Just before Hawkesbury I came to Somerset Monument which is quite similar to the Tyndale Monument I had passed earlier on. Between Wotton and Hawkesbury Upton there wasn't much of interest sadly and I was glad to reach the latter and sat down on a wall to have my lunch and listened to the sound of church bells that the wind was blowing my way from a distant town or village, but I have no idea where from.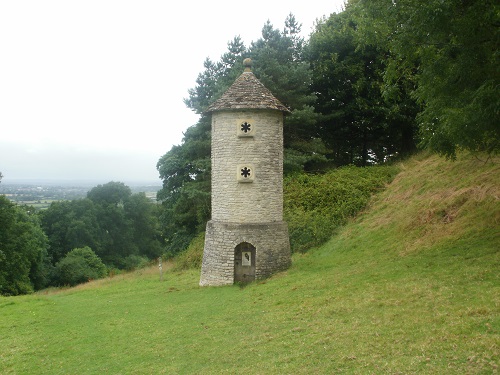 Lunch over and only about 5 miles to go, I had lost my enthusiasm for field edges, narrow overgrown paths, slippery tracks and not much of a view. Horton was the next little village to pass through and then Little Sodbury with its nice church but the one just across the fields at Old Sodbury gave you great views towards Wales, or at least it would do on a nicer day. The Cotswold Way actually passes through the church yard with some nice benches to sit and rest your tired legs for a while.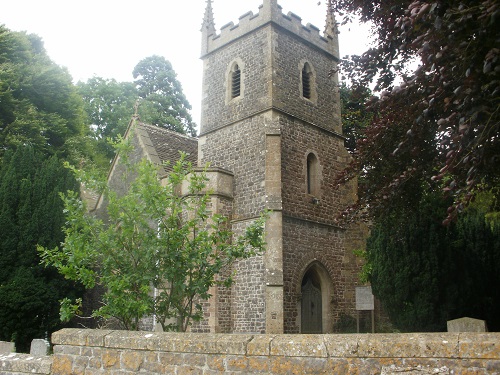 All that was left was to walk downhill into the village, get a couple of things from the tiny shop in the garage and walk across to my accommodation for the night, The Dog Inn to get cleaned up and relax.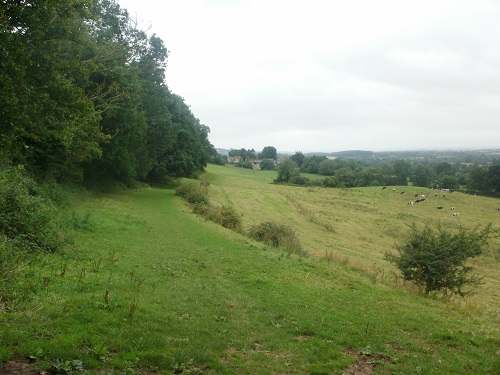 As I said, not the most exciting days I've ever had but you can't have great days every time. Tomorrow is the final day of my Cotswold Way walk into the city of Bath, a long day but hopefully a nicer one to finish on.