A nice day to end my Cotswold Way walk
Thankfully today was much better than yesterday in so many ways, the paths were nicer, smoother, not as slippy and mostly wider meaning that today I would get views and not spend as long in trees and woodland with nothing much to see. Today would be more my sort of walking and I was a lot happier when I finished the Cotswold Way in Bath later on that day.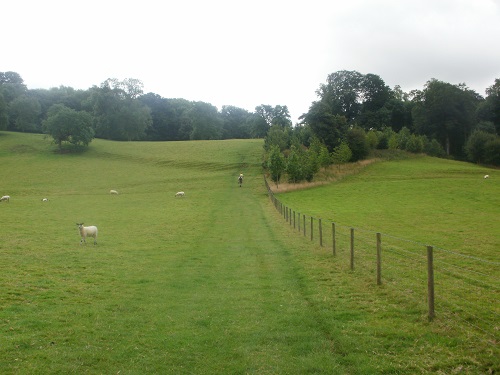 I had another good sleep, I seem to sleep better in the countryside after a good long walk. I got dressed and had a very enjoyable breakfast at the Dog Inn in Old Sodbury before heading off for the day, the final day to Bath. After heading out of the little village, I was soon onto a couple of gentle grassy hills in open meadow which were nice underfoot and pretty soon I was entering Tormarton where the sound of traffic was starting to get noisy. Tormarton looked a lovely sleepy little village, it's just a shame the Motorway traffic noise spoils it.
There were a couple of people packing their rucksacks in the bus stop, I assume they were camping nearby and I'd see them shortly afterwards when I stopped for lunch. I crossed over the busy M4 Motorway but the Cotswold Way continued not far from the motorway on a nice track for quite a while before finally heading away from it. The better paths and tracks meant quicker walking today and soon I was entering Dyrham and passing it's impressive Dyrham Park country house and then onwards towards Pennsylvania.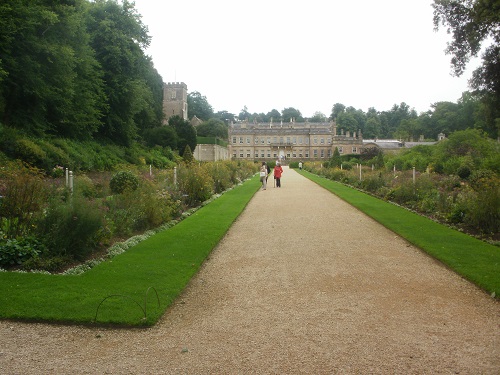 I entered Pennsylvania (it would be hard to confuse this with the one in the U.S) beside a small service station and shop, so I ventured in looking for goodies for my lunch and happily found plenty of hot snacks to choose from. I grabbed a couple and then ate them outside beside the busy road before moving on and carefully crossing it and over a nice wide field towards Cold Ashton where I found a couple of benches and sat and had a break taking in the pleasant view downhill.
I then had to cross over the busy road again that I'd crossed over at the service station in Pennsylvania, and continued along a lane past a farm and then the lane got really narrow and I had to basically stand in the hedge to let a car pass. There was a small cafe here in a garden centre but I kept walking and soon started walking through a few fields with cows in them before heading uphill again on more pleasant grassy path.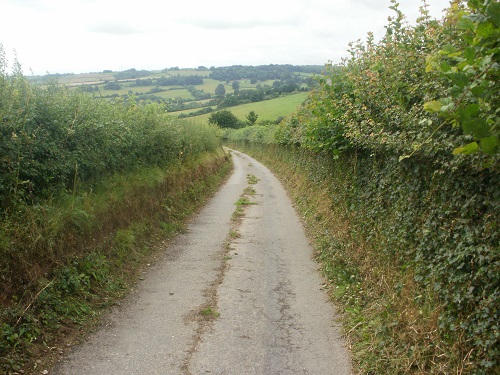 I soon reached a wall with an information boards about the Battle of Lansdowne that had happened in 1643 and a monument on the battlefield before a nice walk alongside a golf course took me beside Bath Racecourse. A few times I had looked into the distance and seen Bristol but so far I'd not seen Bath but I was now at Prospect Stile and looking down on Bath. There was a bench here so I sat for a while taking in the nice view of Bath and trying to pick out where the Abbey was but all the old historic buildings seem to be made with the same coloured stone so I couldn't pick out the Abbey just yet.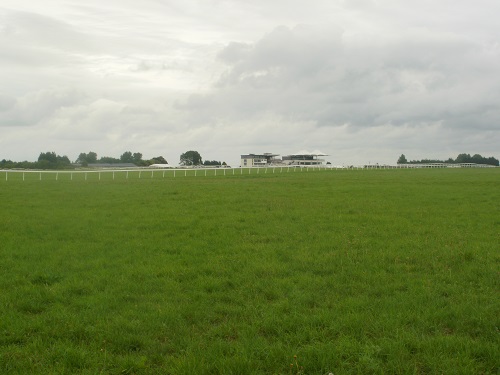 After a short break I was on my way again, it would be mostly downhill to Bath but there would still be a few steep climbs to come as I entered the suburbs of the City. Any thoughts I had of a gentle walk on pavement from here to the end were quickly dismissed as I climbed quite steeply up through the Weston part of the city and onto some fields above it.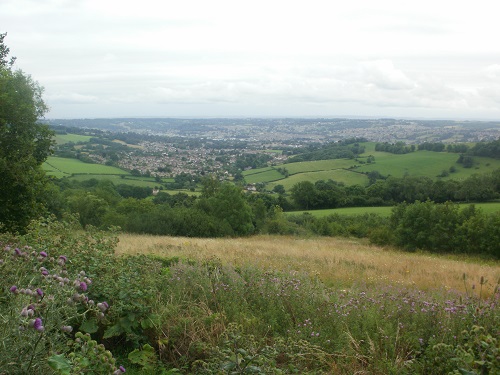 Luckily I had a little bit of walking through fields to get my breath back before descending down and through a public park where many people were playing on the small golf course. After here I lost sight of the Cotswold Way signs a couple of times and just headed towards the Abbey direction, passing the impressive Royal Crescent and it's many hundreds of photo taking tourists desperate for a selfie.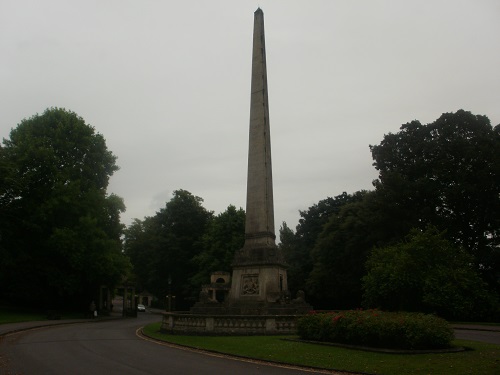 By now the signs seemed to have been replaced with stickers on lamp posts showing you which direction and it would be easy to miss a sticker but you basically just head towards the City centre and very soon I was at the side of the Abbey, looking for the official finishing point at the West side of the Abbey, a Cotswold Way marker stone. I stood there for a few seconds looking for it only to realise that I was almost standing on it, my Cotswold Way walk was now over.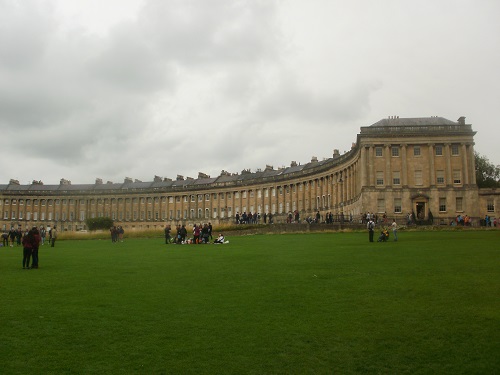 I didn't hang about long at the finish, it was far too busy with tourists and I just wanted to get something to eat and to get my train home. It had stayed dry all day despite the threat of rain but as soon as I sat down in Bath Railway Station it started to pour down, I had finished just in time.