My South Downs Way Opinions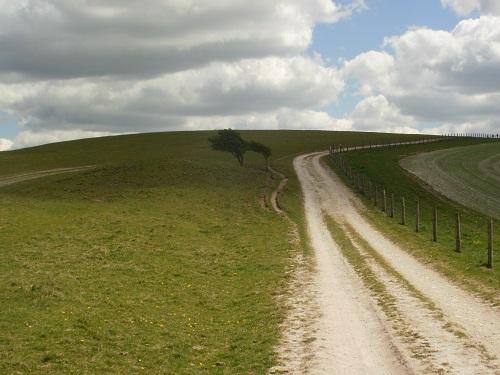 As I slowly walked along the Promenade into Eastbourne after finishing my South Downs Way walk, I asked myself whether I would do it again. I'd enjoyed every bit of the walk and maybe one day I will do it again, probably in the other direction just for a change of scenery and try and get accommodation apart from camping just so I carry less each day.
The dry weather possibly helped but I enjoyed the actual path itself which was great to walk upon and the miles passed really quickly. The views after the first couple of days were fantastic, there was not much traffic apart from a few busy roads to cross over so most of the day it was really peaceful, just you and your thoughts. The SDW is very well signposted, it would be dificult to get lost on it and everyone I met on my walk was friendly, and the campsite owners couldn't be nicer.
I don't often camp when I do the long walks due to the extra weight but I didn't find the ascent on the SDW to be much of a problem, the only problem I had was at night as I didn't have enough warm clothing but this was just a minor grumble. There was something rather soothing about sitting in the tent in the evening and relaxing, a drink in your hand, shoes off and your feet getting some fresh air as you listen to the sounds of birds in the trees around you as the sun starts to set.
So, if anyone wanted to know whether the SDW is a good one and one they would enjoy, I would have to say that they would, I know that I did.