A more scenic day but dodging the tourists
I awoke after a decent nights sleep, it helped having the field to myself and I got ready for the day ahead, around 14 miles to the Sustainability Centre near East Meon which has a campsite and also a hostel Lodge.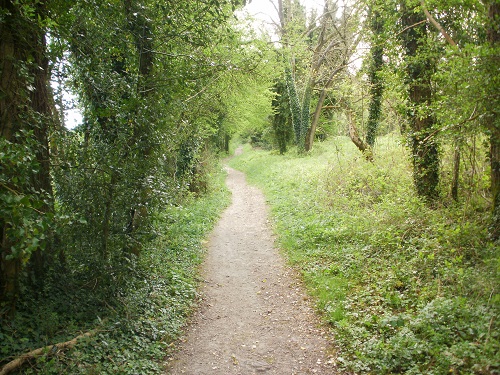 Day 1 had been easy walking with the sound of traffic never far away and to be honest, not exactly exciting but I knew from reading websites that the best is yet to come. The start of today would be similar walking, a mixture of roads, tracks and paths but at least there was no traffic today, the only real noises today would be birds and planes. It was pretty uneventful until I reached Beacon Hill, here the South Downs Way changed.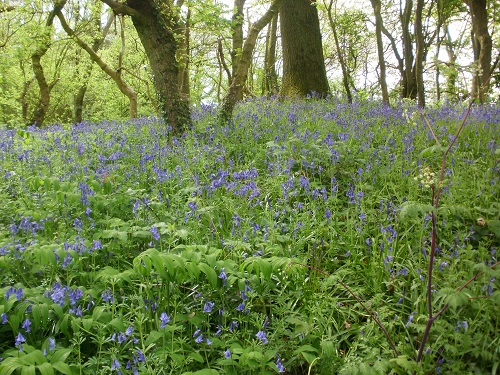 On reaching Beacon Hill, I suddenly was rewarded with fantastic views for miles around including over to the Isle of Wight and I could see that the Way was going to be a whole lot more scenic. I could now look at my map then the scenery and see where I was going for miles in the distance instead of just walking between high hedges down lanes.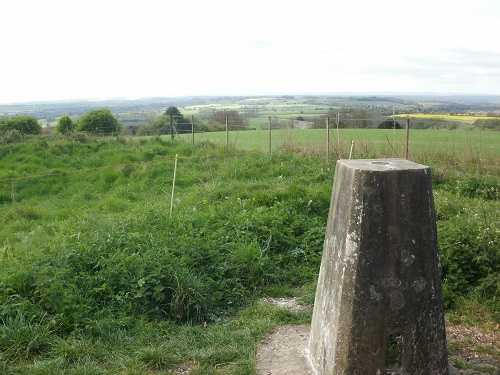 It was downhill after Beacon Hill, at this point I saw someone with a large backpack who looked like he might also be doing the same walk as me, I would follow him for a few miles but I never saw him again the rest of my walk. The path eventually descended to the small village of Exton and out again up towards Old Winchester Hill.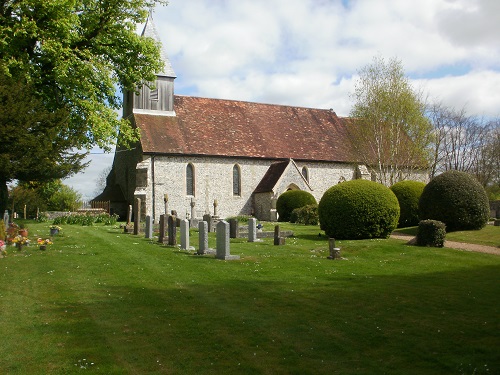 My only complaint today was the amount of annoying flies, the section between Exton and Old Winchester Hill being particularly bad. It was an uphill walk for quite a while, trying not to open my mouth for fear of eating flies. The reward was fantastic views on Old Winchester Hill, a place I would share with many other people, it's obviously a popular tourist spot and there is a car park nearby but sadly no snack van. I continued past busy Old Winchester Hill and soon was rewarded with a quiet bench and a good excuse to stop to have lunch.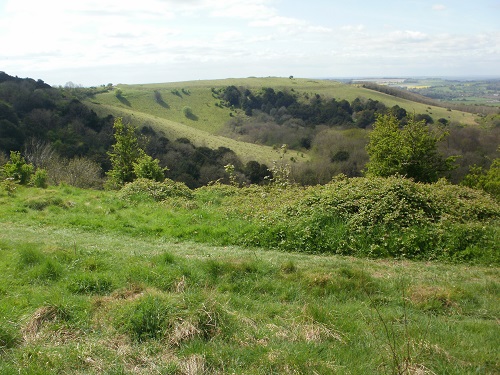 Many people passed me during my lunch, many on bikes, the South Downs Way is obviously a very popular cycle route as well as a walk. After lunch I followed the gentle track past the main car park and downhill on a track and past a farm before Meon Springs which was just round the corner. It has a nice little cafe but it looked busy and I was intending to cut off the route a mile or so further on and visit the shop in East Meon to get food for tea so I gave the cafe a miss, but I was very tempted.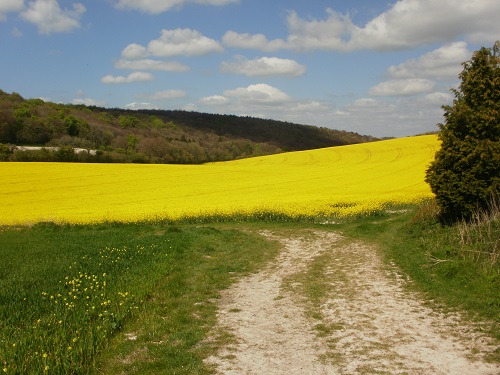 More track and gentle hills followed before I left the Way and headed along a road to walk a mile into East Meon to visit the shop. The shop was very bare and not exactly much that took my fancy to eat for tea apart from a couple of sandwiches, pork pies and chocolate for later. The village itself was quite pretty, I sat beside a small stream for a while listening to Morris Dancing before retracing my steps back to where I left the South Downs Way a short time earlier .
Fully refreshed, I knew there was only a couple of miles left to walk but the views made the hill I was going up seem flatter or at least took my mind of it. I knew once I reached the top it was just a short walk downhill to the Sustainably Centre where I would be camping the night.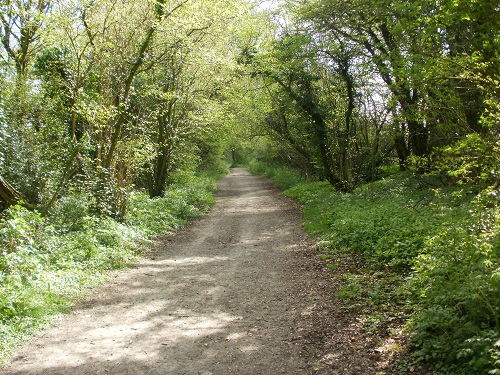 On reaching the site, I knew it was going to be busy, there is a Hostel and yurts as well as a camping area. I was directed to my tent pitch and I soon had the tent up and I relaxed in the late afternoon sunshine and reflected on what had been a very enjoyable day's walking in the South Downs, mostly warm and sunny and the path totally dry, I look forward to the days ahead. About 19 miles walked, only 80 to go. Much later on a young girl would arrive at the campsite and struggle to put up her tent, I spoke to her and she told me she was also doing the South Downs Way, infact we would be staying at the same campsites. She told me that she had never put up the tent before, probably not wise to head off on a multi day walk without checking everything is there and works ok because if not, your trip is probably over. My second day was over and I was enjoying my walk, it had been dry and I hoped the next five days would be as good.