A long but scenic Roller Coaster of a day
I awoke far too early as usual and of course I didn't get back to sleep but I also didn't just get up and away early like I should have done, especially with a long day ahead of me. Eventually I got up and got my stuff together and chatted to the young lady who had arrived late the night before and was struggling, she was also heading to Graffham and she wasn't looking forward to the extra miles and she had planned to leave an hour earlier. I headed off, the weather was dry but it could go either way.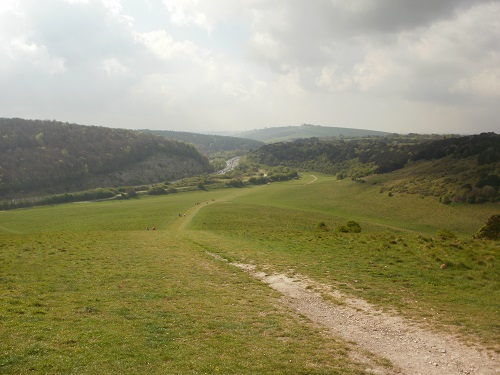 The start of today would be lanes and roads but hardly any traffic on them but also not much of a view due to high hedges and when a view came, it was hazy in the distance. As I headed uphill on a road I noted the sound of traffic getting louder, and soon I was looking downhill towards the busy A3 road and also the busy Queen Elizabeth county park and the visitors centre and cafe where I would stop for a drink and a break, it was a nice grassy downhill path to the centre, the day trippers heading up the other way didn't share my enthusiasm.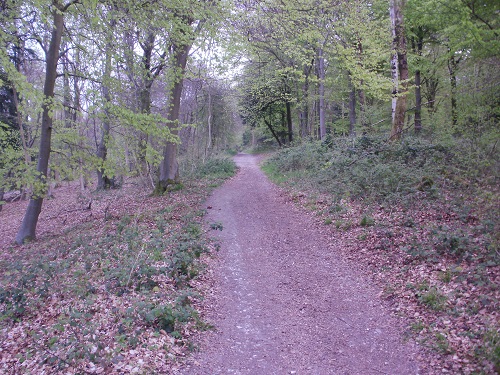 The cafe was full of walkers, joggers, cyclists and tourists and I didn't hang about long as I had only walked about four miles. My short break over, I headed off up a forest path which just kept on going, occasionally dodging cyclists and dog walkers. The sound of traffic gradually lessened as I got higher up. The forest path eventually turned into a forest track and then road. So far the day had been a bit of a roller coaster, not huge hills but still sapping on the legs.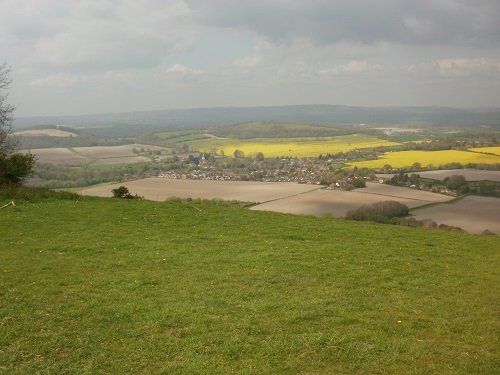 Up and down I went, plenty of cyclists and day walkers to say "Hello" to as the day warmed up. More track followed and later on I decided to head off the path and head down into South Harting which has a shop and pub. The pint was refreshing, the climb back up to the path was not. Back on the path, the high hedges had gone and I could see the route ahead, this however revealed more hills, the first being Beacon Hill.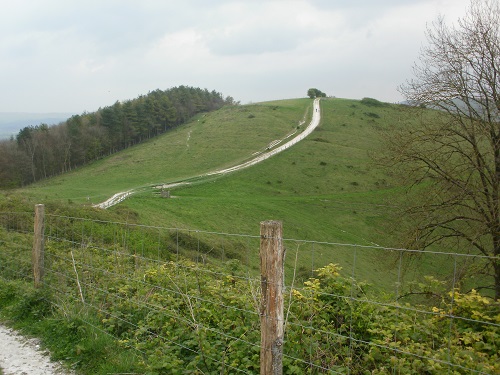 The South Downs Way goes round the hill but a path goes steeply up to the top if you feel energetic, I didn't. More up's and down's followed for mile after mile before a long rough track started to descend to a road that heads into Cocking. There is a shop there too but I didn't divert the extra mile. As I descended the track, my eyes were fixed on a large climb facing me on the other side of the road, my legs were just crying out for some level ground for a while, preferably grass but it was not to be.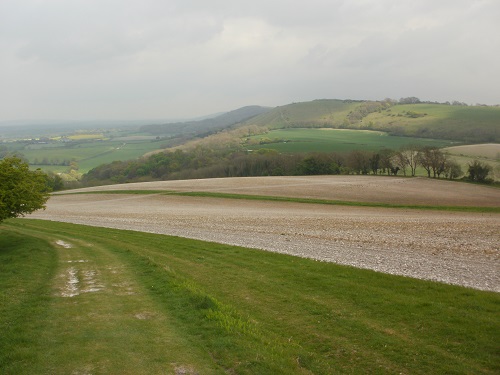 I plodded up the endless hill, eventually reaching the top and along more track. My turn off for Graffham was a couple of miles later and I increased pace as I realised I had a chance of getting to the shop before it closed at 5pm. Leaving the Way, it was a steep forest path down to the village, by now I was almost jogging but I was not looking forward to going up that hill the next morning. I entered the village and eventually reached the shop with minutes to spare and felt quite happy as I bought some goodies. The walk along to the campsite was about another mile but I was about half pace now, there was bo hurry. I reached the campsite, pitched the tent and had tea and relaxed for the evening.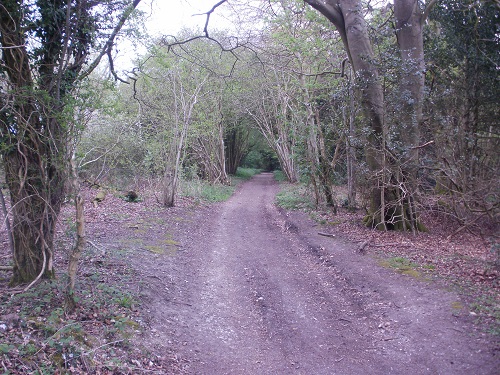 The girl who I had talked to in the morning eventually turned up about 9pm in the dark, I had given up hope of her arriving as I thought she had given up. I hope the day hasn't put her off and she'll continue in the morning, possibly to the same campsite as me at Washington, hopefully by then my legs will feel normal again and it's six miles less, and maybe, just maybe, less up's and down's....please.