A walk of two halves on the South Downs Way
It was another late day setting off, mainly due to me not being in a hurry and also talking to the girl I had spoken to the last couple of days, she had suffered badly the previous day and was intending walking as far as Amberley today then getting the train home and change footwear and return to the South Downs Way in a couple of days to complete it, I hope she does return and finish the walk that she started.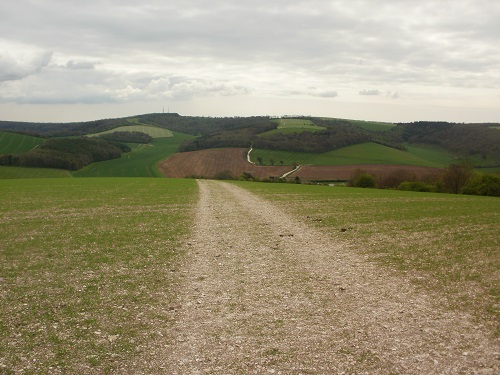 I said my goodbyes and left, I knew the climb back up to the path from Graffham would be horrible and I was right, it was about 50 minutes from the campsite back to where I left the Way the previous day. When I finally reached the Way, I had a rest and drink and hoped today would be a better one with not as many up's and down's and thankfully it was.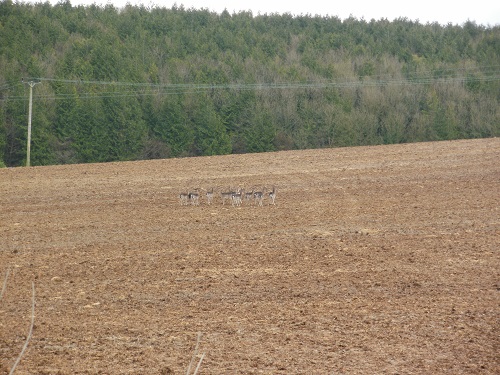 Initially it was still a walk through woodland and no views but at least it was level and after a short time, the views opened up and I was could see I would be heading down and then steeply almost immediately but somehow today, the hills didn't feel as bad, it was cooler today which might have helped as it was more comfortable walking weather.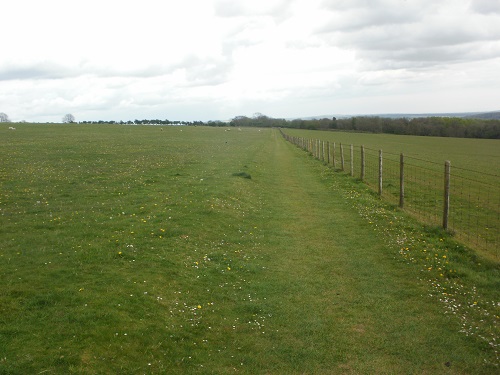 Once I reached the top of Sutton Down it was quite a pleasant walk for miles, any climbs were gentle and I dropped down and crossed the A29 and headed upwards again. At the top I could look down and see the River Arun and Amberley, where I would head to the shop, not far off the Way and not much to climb back. I crossed the river and passed cows on the riverbank, the first cattle I've had to negotiate on the Way. Soon I was in Amberley and grabbed some food for lunch and to take with me for tea and had a well deserved break. I knew after lunch there was a big hill to come straight away, it hurt but at least I was rewarded with many miles of level walking and views over to the sea although it was a bit dull and hazy, today was one of those where it could rain at any time. On the left side of me in the distance I could see hills, the North Downs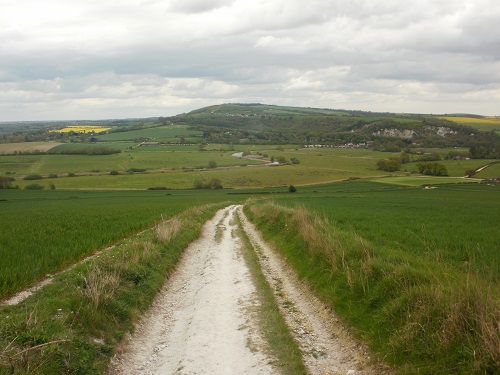 The relatively level path meant that the miles seemed to pass real quickly and before I knew it I was heading downhill towards the A24 road, the noise getting louder told me it was busy and not going to be easy to cross. There is an alternative route into Washington and I would suggest you take it unless you want to walk every bit of the Way as the A29 is dual carriageway and 70MPH speed limit and on a bend so you have to wait for a space and run across to the middle section and the same again. This is not so easy when you have walked about 18 miles and your legs are heavy which is why I would advise the alternative marked route.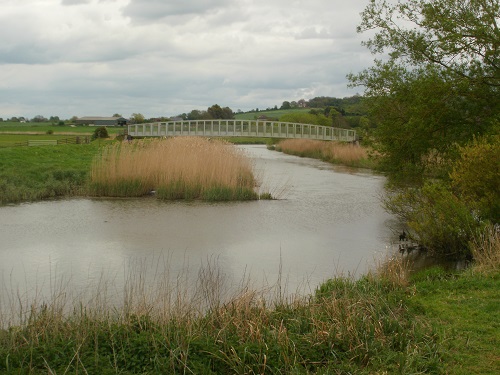 Once over the road I followed the Way for a short time then cut off at a car park and walked along a track before it met the road going into the village, which had no pavement for a while. Eventually pavement appeared and I was on my way to the campsite, passing a pub on the way. The campsite is on the other side of the village right beside a very busy road, it was still busy when I drifted off to sleep. The campsite is large, many caravans are on site but a huge area for camping.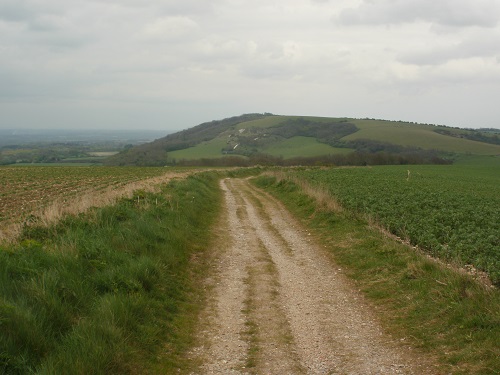 Tomorrow is another 18 mile day, I was intending cutting off after 8 miles to go to Upper Beeding for lunch but I might bypass it and have my bar of chocolate instead if it's going to be a big climb back up to the Way, there are a couple of pubs later on if I get thirsty.