An easy first day on the South Downs Way
I had an early morning rise and two trains plus the London Underground from Yorkshire to the start of the walk in Winchester, I didn't fully relax until I was on the final train as you never know when delays might muck up your plans. I got into Winchester about lunch time, picked up some food and had a sit down to enjoy my lunch and look forward to the adventure ahead of me over the next week.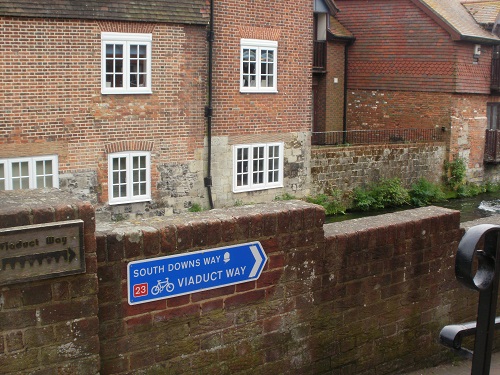 There wasn't an official start marker in Winchester when I wrote this but one is planned at the City Mill beside the river, so that's where I started. A gentle stroll beside the river, dodging the tourists with their ice creams and then some pavement took me to the outskirts of the town/city and a bit of peace away from the tourists and traffic.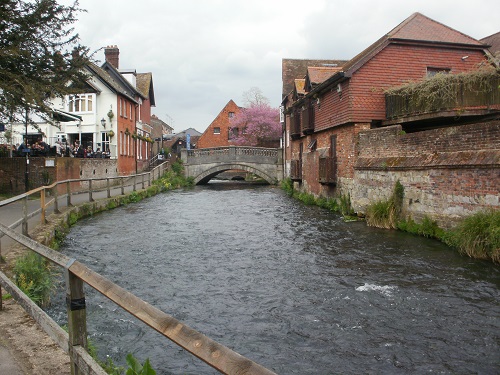 The peace didn't last long as the noise of traffic grew louder as I headed uphill and soon crossed the busy M3 motorway, the noise would still be heard for a while. Once across the motorway I went through into a field and it then felt like the walk had started. I never really like walks that start or finish in busy towns or cities and always feel better once I get out into the countryside and the views open out.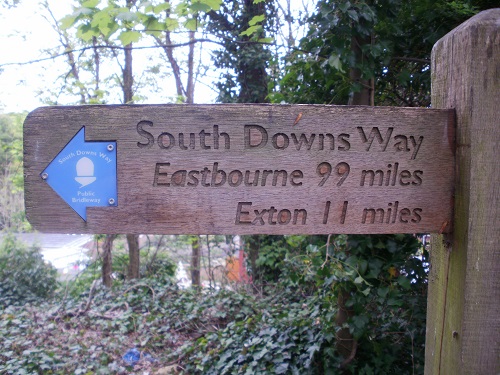 For a while the path was just a dry track at the side of some fields but soon it went onto a road and uphill, waking my legs up. For the next part it was mainly a mixture or roads, tracks and fields, all very pleasant and nothing too steep. I saw quite a few cyclists today, I guess it's quite a popular cycle route as well as a walk. Eventually the car noise disappeared and the grassy track was quite nice under my feet and before I knew it I was looking down towards Holden Farm campsite, this is where I would be staying the first night of my South Downs Way walk.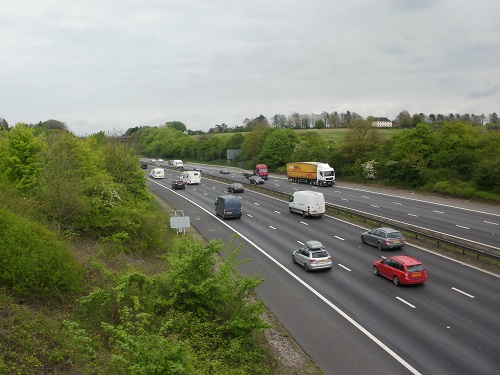 I had the whole field to myself as they were doing up the site and not fully open yet. Hopefully I shall get a good nights sleep as I didn't get much the night before. The site is quite isolated but a road goes past it, a bit noisy but it was cheaper than paying for a Hotel in Winchester.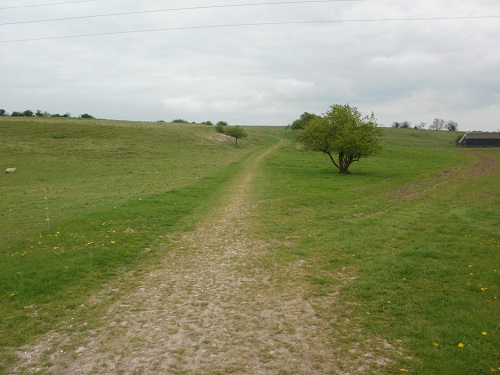 Click here to go to Day 2 - Holden Farm to a campsite near East Meon