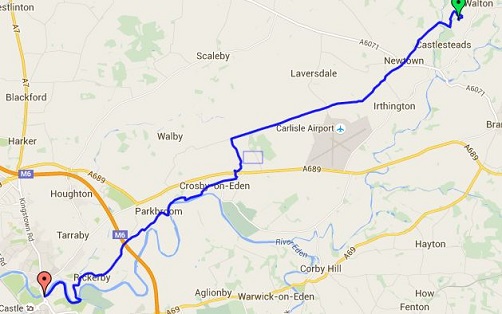 An easy day was ahead of me today so I set off before 8am so I'd get to Carlisle about lunch time, which meant I could have a change from sandwiches for lunch. It was dry when I set off from the bunkhouse but it was only a matter of minutes before the rain came on and the waterproofs went on as I walked over yet more fileds and cow shit with no wall any more to distract me from the boring scenery at this point. Luckily it wasn't long before I reached an honesty hut just before Crosby On Eden and I stopped for a can of Cola and a sit down even though I'd only been walking for 2 hours. I realised I'd be in Carlisle before 1pm at this rate and was thinking about just continuing and doing the next days walk as well so that I could finish the walk a day early and in hindsight this would have been no problem as the next day was very flat and not very far but I knew I'd be having to go faster to get the bus from Bowness and the weather forecast for the next day was much improved so I decided to just stop for the day in Carlisle as first planned.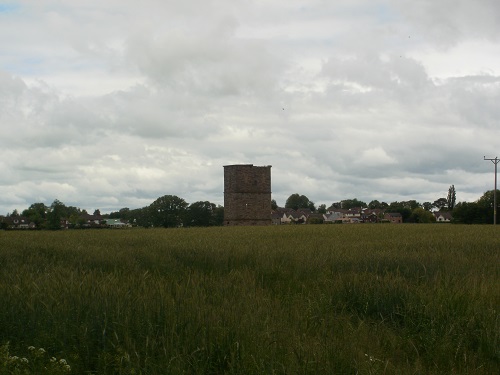 From here, the scenery got better and less cow shit (you can guess by now that I don't like cow shit, sheep shit or any kind of shit found on paths and fields) and a pleasant walk beside the River Eden until Linstock. By now I was beginning to hear the traffic from the M6 get louder as I approached and then passed over it, I stopped and looked at everyone in a hurry to get places, thankfull that I wasn't in a hurry to get anywhere for another few days at least. After Linstock and the M6 bridge you follow a cyclepath beside the road that takes you towards Rickerby Park, looking to the right of me where a tower sits in the middle of a hay field, the tower has nothing to do with Hadrians Wall, not sure why it's there and to be honest I didn't really care as I knew I wasn't far from Carlisle and plenty unhealthy food to feast upon.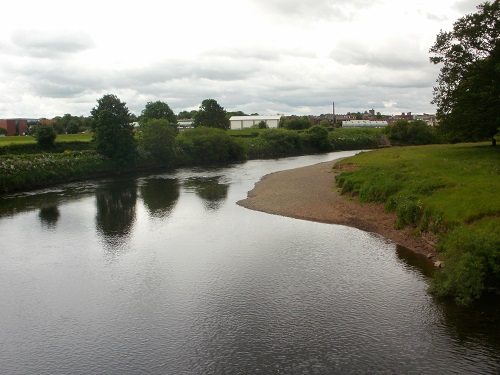 Rickerby park was quite nice, this is where the war memorial is and I sat down in the park for a while just becuase I wanted to and then headed over the bridge and then a nice walk along a path beside a river and golf course, passing many colourful flowers in white, lilac and yellow, I don't know what they are called but they looked pretty. bit further on I reached the Sands leisure centre which is where I'd cut off for the day and head into the city centre and the Travelodge which I'd be staying in for 2 nights. At the Sands centre, I walked into the busy centre, straight to KFC then Tesco and watched the world go quickly by me until I headed to my Travelodge, showered, changed then stuffed by face with goodies knowing that the last day would be even easier than today and that it would be my last day walking Hadrians Wall path.