If you like noise and tarmac, you will love Day 1, 17 Miles to Heddon On The Wall almost all on tarmac and not very exciting. You start the walk at Wallsend, although you won't see any actual wall for about 30 miles so if you're doing this walk expecting to see wall along nearly all of the walk, think again. I walked Hadrians Wall in June 2015 on my own and found it an easy path to walk and very difficult to get lost on, certainly a good one if you want to do your first long distance walks as accommodation and shops are never too far away so you can do this walk anywhere from 4 days to 8 if you have the spare time and want to visit some of the museums and visitors centers along the Wall.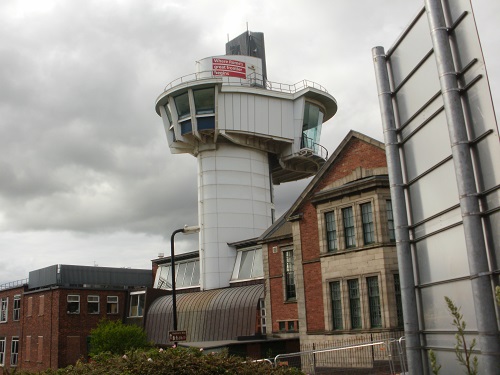 It's quite a dreary start to the walk from Wallsend, along a cyclepath with no views, passing housing estates before eventually descending down to the side of the River Tyne, a river you will walk beside most of Day 1. Looking ahead of you, you will see Newcastle just a few miles away and St. James Park where Newcastle play. As you walk tomowards the city, there were plenty of fishermen around this area. Eventually you will get to St. Peter which looks quite nice and probably an expensive place to live by the river and soon after here you will enter the outskirts of Newcastle.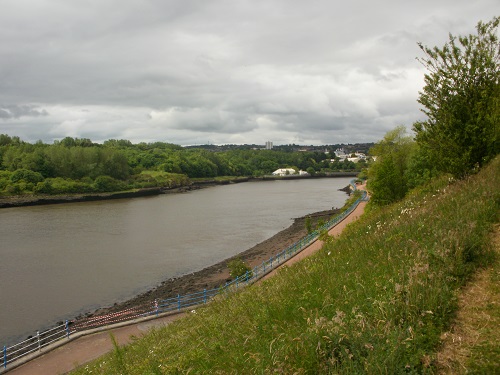 When you get near the city centre, you will see the 7 bridges crossing the Tyne and you'll pass under each one of them, and there are plenty of benches and cafes along here if you want to stop for a break but if you prefer somewhere a bit quieter, wait until after the 7th bridge where it's not as busy and still plenty of seats to have a rest if you need one even though it's been mainly flat since the start of the walk about 6 miles earlier.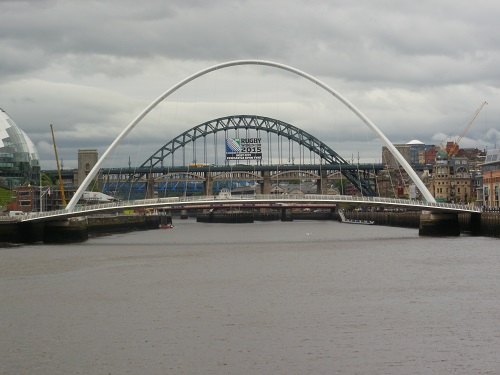 For the next little while you pass plenty of industrial units by the riverside as you look over the other side of the river at the Dunstan coal staithes which is where they used to load coal onto the ships in years gone past to transport it to other cities. What follows after here felt like a wall of noise as you walk beside busy roads to Scotswood and then approach and cross the A1 before following a cyclepath with no views past Lemington and Newburn. After here, the busy road bends away and you walk beside the river once again to a country park, peace at last. There was an ice cream van in the car park and plenty of seats so it's a good place to have a break and watch the planes taking off above your head from the airport, so much for peace and quiet.
You have a short riverside walk before you walk along a disused railway line and you can see Heddon On The Wall to the right of you up a hill, the only real climb of today. You walk through a pretty golf course and then steeply up lanes and roads to get to Heddon On The Wall, which has a couple of pubs and a shop at the petrol station if you get there too early for your accommodation and need to kill a bit of time or just fancy a pint knowing that day 1 is finished. Don't worry as the scenery over the next 2 or 3 days will be better than day 1 and certainly more up's and down's and thankfully not as much tarmac.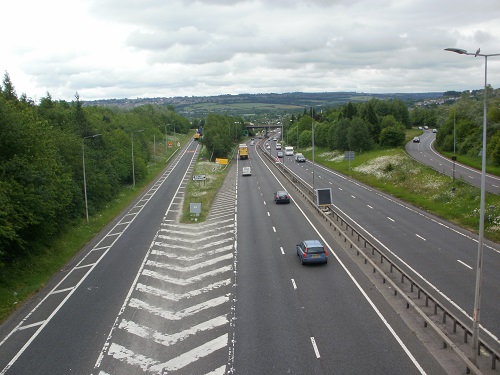 Click here to go to Day 2 - Heddon On The Wall to Once Brewed