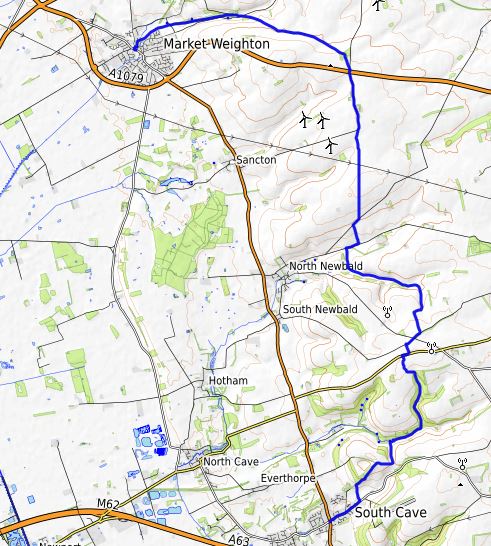 I left South Cave after picking up some lunch from a shop and walked back up the road to rejoin the trail. It was already very hot but a nice wind would help during the day, thankfully. Today would be nice dry paths and quick walking and more scenic than I expected apart from the disused railway track into Market Weighton at the end of the day.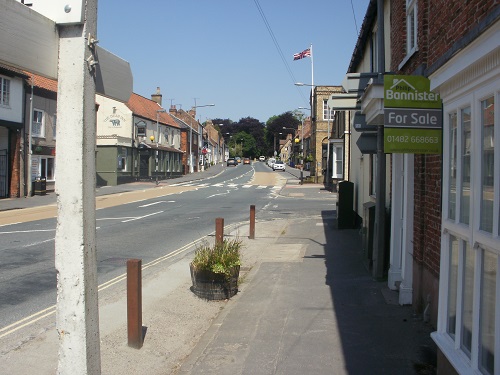 Having returned to the trail, I would walk at the edges of some fields before joining a track which headed gently uphill giving good views. The only sounds I could hear were birds and the wind in the trees. The trail wound it's way gently up and down between the trees on a track before I was out in the open again.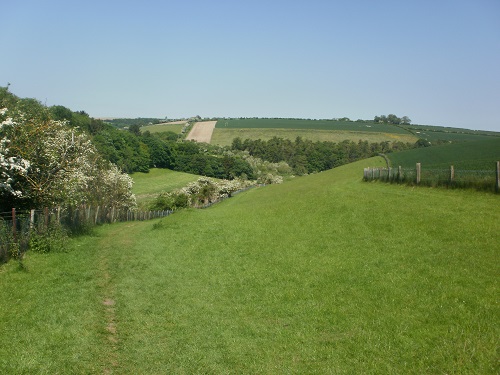 Although I wasn't high up, the views around me went on for miles around. There are no spectacular mountains around but still plenty of nice scenery to look at. The path narrowed through the fields for a while, and I saw a few walkers ahead of me, it certainly wasn't a busy trail on a bank holiday, something I was glad about.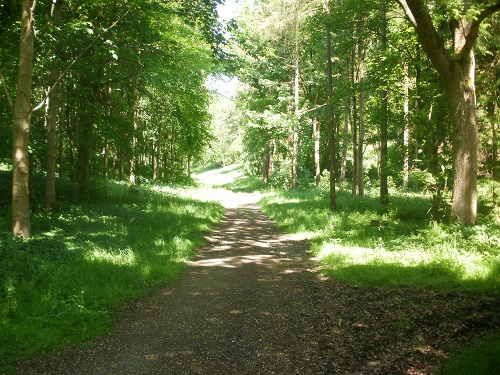 I would spend the next few miles on grassy and chalky paths, eventually catching up with the other walkers, one had a Yorkshire Wolds Way guide book so I know I'm not the only one doing the walk, I would see her the rest of the way into Market Weighton. It was a lovely walk in the valley with effortless walking but eventually I would reach a road then a steep climb up a track. Sweat was constantly being wiped off my brow today, even on gentle paths. This track levelled out and was long but very straight, the noise of the wind turbines on my left swooshing away as I passed them.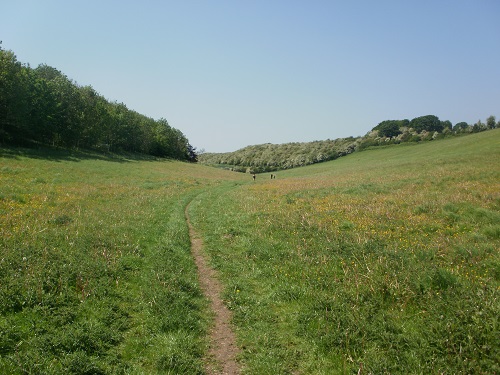 Soon I came to a road, it was nice at first but it was a long road and the hot tarmac wasn't great on the feet and legs. I came to a very fast and busy road and carefully hurried across it and headed through a farm. Thankfully the road ended here and paths beside hedges would be a welcome relief even though the hedges blocked out the cooling wind.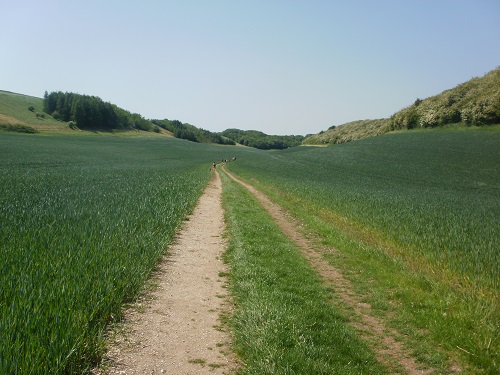 The trail wound it's way and I realised that I wasn't very far from the turn off that would take me into Market Weighton on a disused railway trail. Today the trail had been so nice and fast that the miles just whizzed past. A grassy path took me downhill to a road and this was where the trail splits, one path heads to Goodmanham and the other follows the Beverley to Market Weighton disused railway track, which is the path I was taking today. Here a bench gave me a few minutes rest in the shade before moving on, shade today would be very welcome.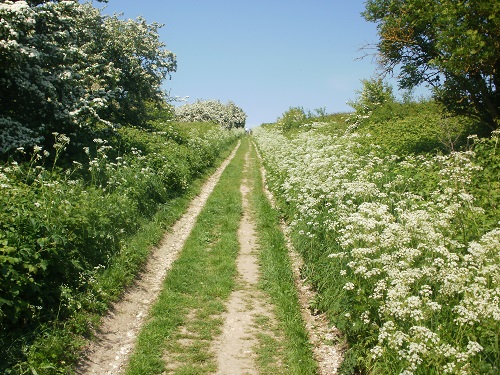 The track into Market Weighton was busy with families, cyclists and dog walkers but like most railway paths, it was a bit boring as trees blocked any scenery but it certainly didn't spoil an enjoyable days walking. After a while the path reached the town and I bought some goodies before having a sit down out of the sun before I got my bus.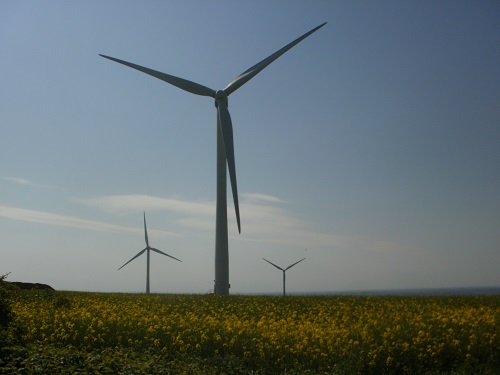 As it was a last minute decision to walk the Yorkshire Wolds Way, accommodation wasn't easy to find, especially on a bank holiday so tonight I would be getting a bus to Hull to stay there in a nice but very cheap hotel beside the bus and train station overlooking the city centre, watching the locals who have had too much to drink, it was more entertaining than anything else on the TV that night.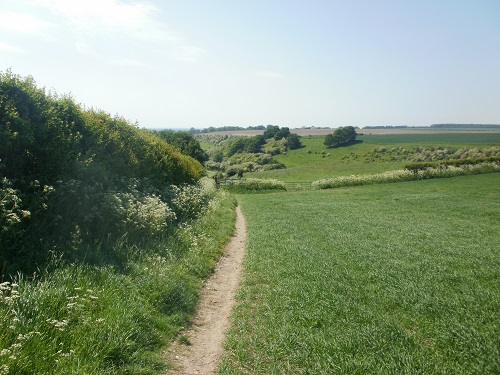 In the morning it's a bus back to Market Weighton and a long day to Thixendale with hopefully good paths and views like today. It's going to be another hot one too so plenty water and sun cream will be needed.