After four lovely dry days walking, I woke up in Ganton to see a cloudy sky but the forecast was that it would brighten up and this is what it did. The last day of a long distance walk always feels strange as part of you wants to get on and get it done as quick as you can and get home but another part of you feels sad that it's almost over and there's no rush to get started, or finished.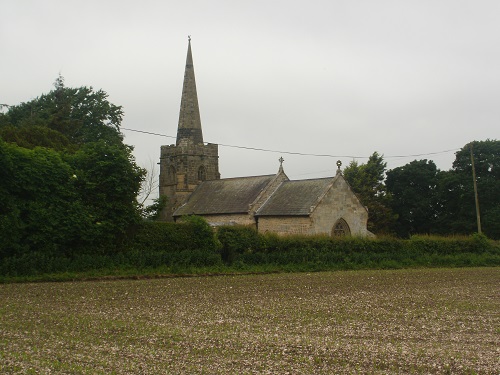 I set off after breakfast and headed back along a short bit of road to the point where I left the trail the previous day and rejoined it, quickly walking at the edge of a field and almost missing the St. Nicholas Church which was hiding behind me. The start of the day was quite gentle, mainly walking at the sides of fields and gradually gaining height as I changed direction and passed through more fields.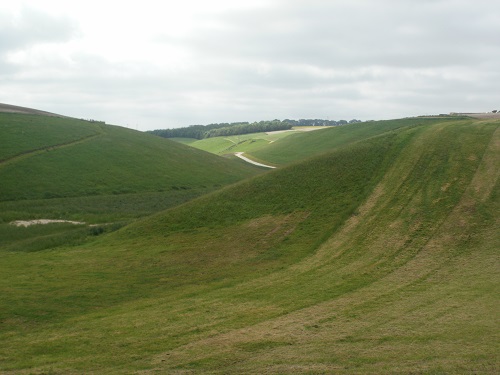 The paths were a bit overgrown in places and my shoes and the bottoms of my trousers were slightly wet from the morning dew on the grass and plants, it would soon dry off. I reached the top of a ridge without too much effort and joined a road that eventually took me to RAF Staxton Wold and beyond, I saw no sign of life there but I'm sure there must be people around. After passing the base, the road reached a farm and it became a track which headed downhill.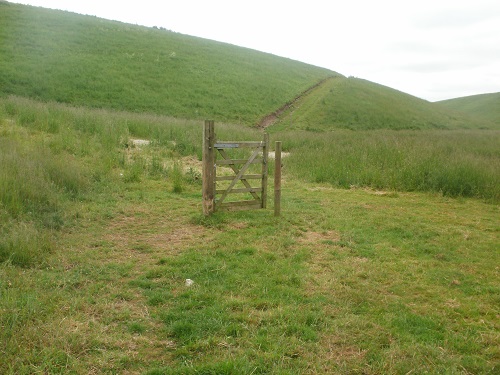 A problem about going downhill is that you know that you will soon have to go back up again and this was the case as I left the track and climbed up a steep path, which would be quite slippy if I was heading downwards. This would be the first of a few up's and down's as I headed towards the coast which would have me sweating as it also had got a lot warmer, I used the excuse of the lovely scenery around me to stop now and again for a break and get my breath back.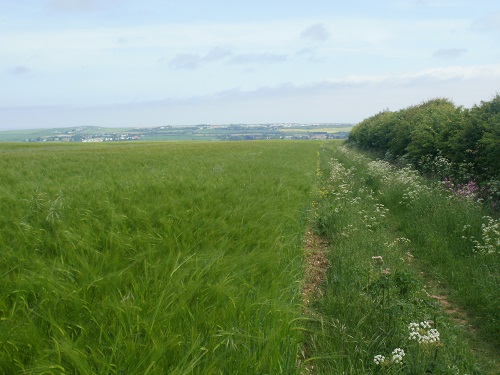 There were a few climbs but nothing too long or steep and eventually I reached a road near a campsite and a bit of road walking before more fields but here the trail would change and there would be less fields and more open walking. The trail descended to a gate, which isn't unusual but there was no fence anywhere near it so I have no idea why it's there. I passed it slightly puzzled and headed onwards, soon I would be walking on a path through grassland.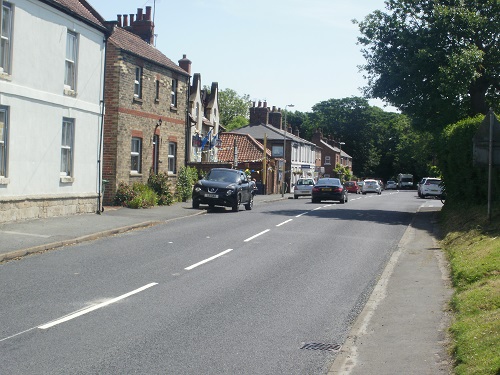 A bit of level walking through open meadows with some nice wild flowers and a bit of moorland gave me my first sighting of Filey ahead of me and the sea, and also Scarborough a bit further along the coast, it was a welcome sight as it meant I didn't have too far to go. Some more fields came and went, some with cows a safe distance away and I found myself entering Muston and had a short break on one of the many benches in the village near the All Saints church, I'm pretty sure I've now passed four churches called All Saints on my Yorkshire Wolds Way walk now.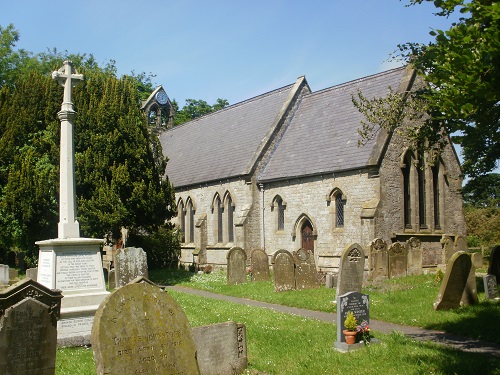 I could have stayed here longer in the sunshine but I knew I had less than 3 miles left of my walk. A couple more fields came and went and then a grassy path took me into Filey. This road took me past the Railway and Bus Station before heading down the busy Main Street and down to the lovely seafront which was very busy. A quick walk along the Prom before a short but steep zigzag path took me up to the start of the Country Park, from here in the distance I could see the stone sculpture at the end of the trail.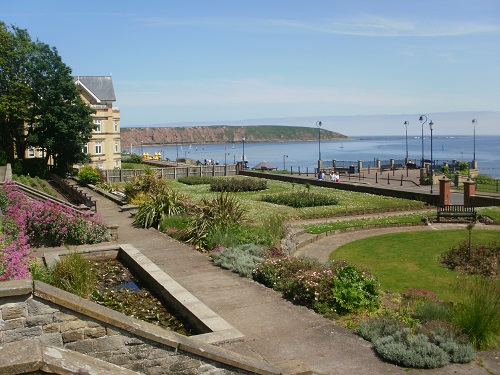 A short walk along the grassy cliff tops, avoiding dogs, children and drones soon took me to the edge of the Country Park and the end sculpture lay just in front of me, this is always a nice feeling. It means that you are just minutes away from finishing your walk and you feel good that you've completed it, and going home. I reached the stone and another National Trail was completed and another enjoyable experience it had been.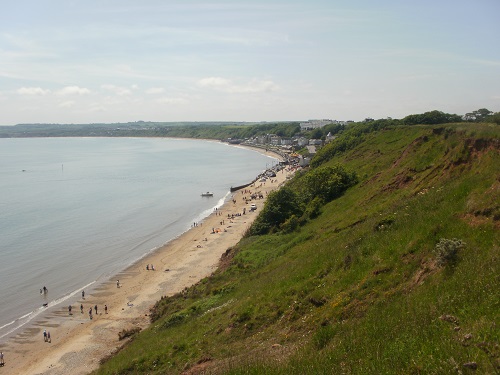 The final day had been a gentle finish to a lovely 5 day walk for me, there was nothing too hard today and it was dry, another bonus as it meant views for miles around. It's always a bit sad finishing a long distance walk but Filey is a lovely place to end one on, and celebrate with an ice cream and/or fish and chips.
I had been pleasantly surprised by the Yorkshire Wolds Way, I knew it wouldn't have the scenery that you get on many other walks and I was preparing myself for a mixture of fields, woodland and track with not many views but the lack of mountains actually helped as I could see for many miles around in the sunshine. I liked the shape of many of the valleys, some looked as though they were man made and I especially enjoyed the remoteness of the walk, I didn't see many people on it and it was a busy Bank Holiday.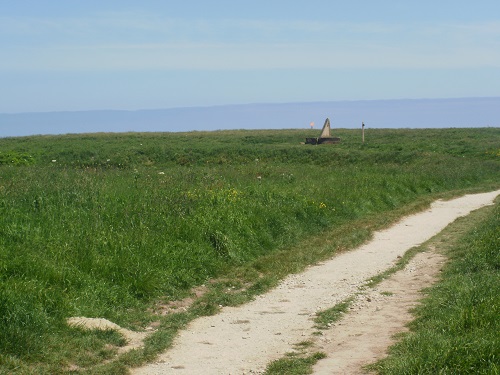 I most certainly would do this walk again, in either direction and enjoy it. The Yorkshire Wolds Way however suffers because of the remoteness and the lack of accommodation and public transport along the route. It doesn't help when guide books tell you about busses from villages but they no longer run, meaning less accommodation possibilities off the route.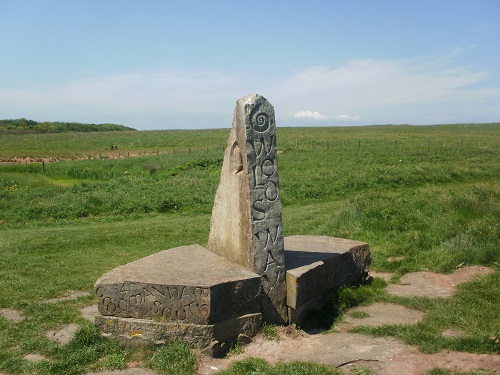 Click here to go to back to the Yorkshire Wolds Way homepage