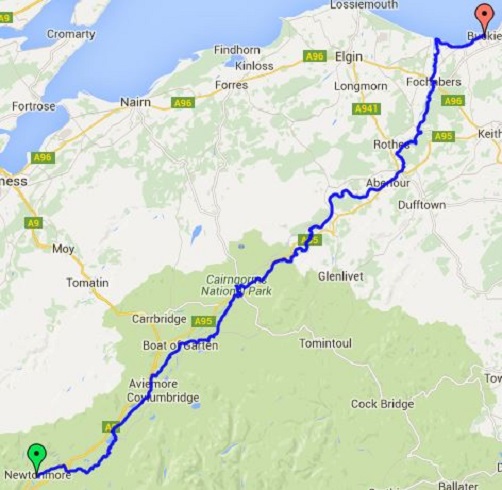 The Speyside Way is a long distance walk in North East Scotland and one of only 4 official "Long Distance Routes" in Scotland, the other ones being the West Highland Way, Great Glen Way and Southern Upland Way. The Speyside Way walk is between Buckie on the Moray Firth coast and Kincraig near Aviemore, but this is due to be extended to Newtonmore within a year, the distance between Newtonmore and Buckie is about 87 miles and the path follows the River Spey mainly and runs along some of the former Strathspey Railway line with a few optional loops that can also be walked.
I walked the Speyside Way in 5 days during October 2015 before the official start was created at Newtonmore but I followed the route that is showing on the official website between Newtonmore and Kincraig, which follows a cyclepath to Kingussie and then follows the Badenoch Way to Kincraig, which is where the start of the Speyside Way was in October 2015 when I walked it.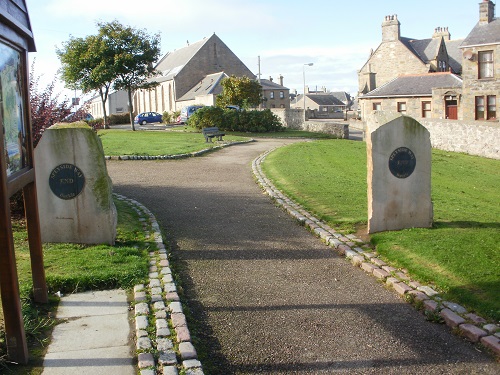 This part of my website recalls my Speyside Way walk and hopefully will help with some information for anyone who is thinking of doing this walk. My walk in October 2015 started at Newtonmore, which is on the main railway route to Inverness from Glasgow or Edinburgh so it's easy to get to and the finish at Buckie meant a 3 hour bus journey to Aberdeen and then a train south from there.
The Speyside Way was very easy to follow as it was well waymarked and most of the surface you walk upon is level, a mixture of cyclepath, gravel path, forest tracks and tarmac with just a section of uneven farmland between Cromdale and Ballindalloch to worry about. The path goes through a few small towns and villages where you can find accommodation, or you can camp near the path or in designated campsites if you prefer. Please enjoy reading my walk and enjoy your own one if you choose to do it.
Click here to go to Day 1 of the Speyside Way - Newtonmore to Aviemore