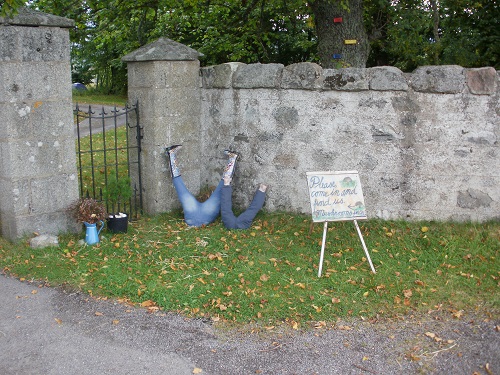 I left Grantown On Spey just after 9am, later than I should have as I had a long day ahead of me. I had yet to decide whether I'd be camping at Aberlour or Craigellachie which was only a couple of miles further on, I'd wait and decide nearer Aberlour. I grabbed my lunch from the local shop and rejoined the Speyside Way at the car park I had seen the previous day. Another nice walk followed on a nice path through woodland to Cromdale Railway station.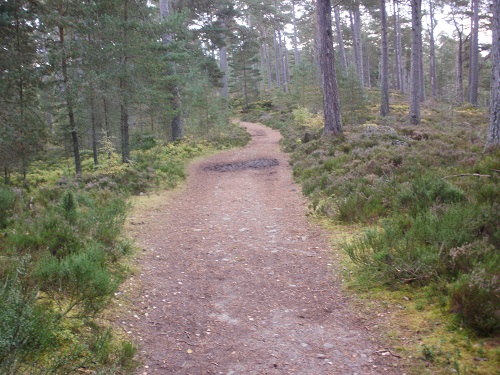 Cromdale is where I joined the disused railway line for a short time and walked along a grassy path before leaving it and doubling back along the road before crossing over it to walk up a few miles through rather bleak forest with no real views and then the path changed. Gone were the nice wide level paths that you could have cycled upon to be replaced with narrow uneven paths through farmland with lots of horrible gates through the edges of fields, enclosed between fences topped with barbed wire, one slip and you'll be ripping your clothing or yourself. This part of the journey slowed me down and wasn't pleasant and after what seemed like many miles of it, I got to a clearing where I'd be walking uphill towards a forest.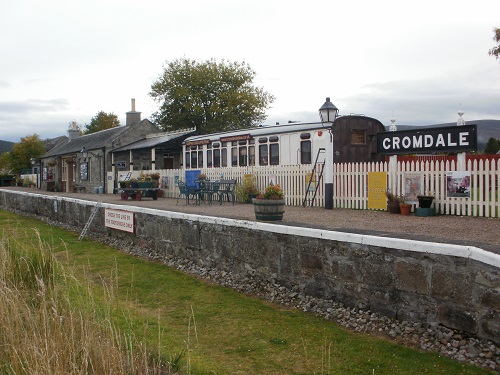 I stopped here for a short rest and met a couple walking the other way who were also doing the Speyside Way, the first people I'd met that I knew were on the same trail as myself. We swapped a few bits of information before setting off our opposite ways, they headed towards the horrible section I'd just endured and I headed uphill through forest and a nice downhill track towards the main road which I walked alongside for a while before crossing it and heading downwards towards the river. It must get a bit marshy here as parts of this now have wooden boards covering sections and it's a work in progress so I had my lunch sitting on some of the wood that had not been used yet.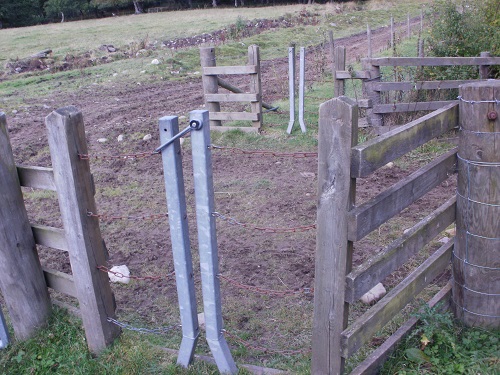 Still heading down, I reached the disused railway line that would take me into Ballindalloch after doing almost 15 miles, the guide and official website said this would be about 12 miles so I know my total mileage that day would be a few miles more than first thought. I had about 10 miles to go to Aberlour or 12 to Craigellachie, I still hadn't decided where I'd be staying the night yet, it just depended how long the next section would take me and how flat it was.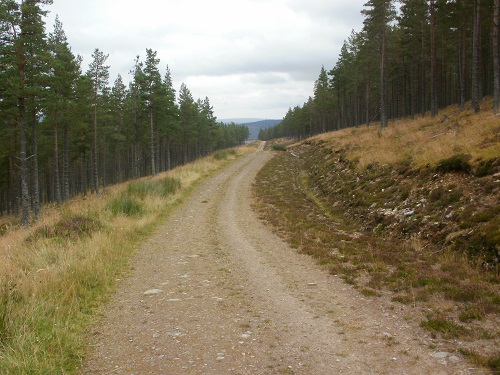 The next section was a 10 mile steady walk along the disused railway line, passing a few abandoned stations and a few distilleries and noticing through the trees that the River Spey was getting quite wide here. The 10 miles to Aberlour only took about 3 hours and I got there about 6pm, I only had over an hour of daylight left and decided I'd stay in Aberlour but the campsite was on the other side of the village and realised that Craigellachie was only over a mile further on, and free camping so I just continued so that I could have an easier day the next day.
A couple more miles of disused track and I was heading beside Craigellachie, the free campsite is just yards from the track, at a signpost where you can either go straight on to Dufftown for a loop or turn left and head over the bridge towards Fochabers, this would be tomorrows walk. I got my tent up in semi-darkness, there was one more tent in the corner and reflected on a days walk of two halfs, the first being time consuming and not great on the feet and ankles along the farmland section and the second half being fast and totally flat, at least I was in Craigellachie and could relax and have a later start the next day as it was only about 12 miles to Fochabers.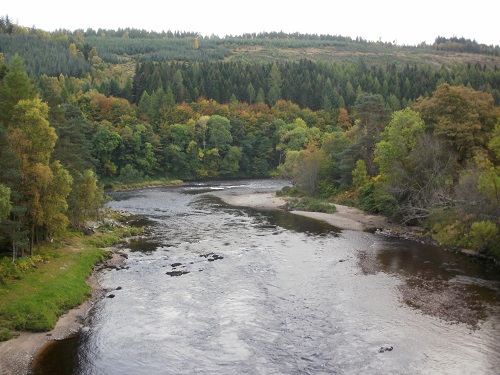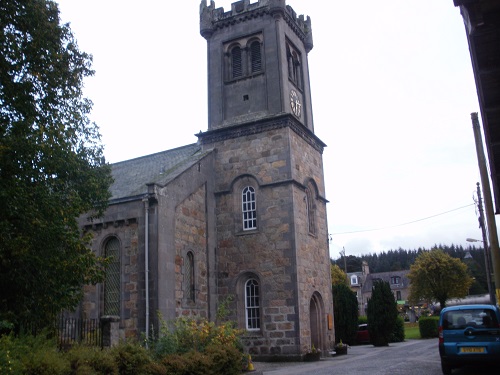 Click here to go to Day 4 of the Speyside Way - Craigellachie to Fochabers