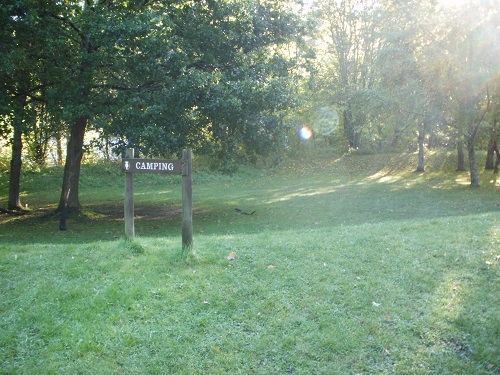 I did not get a good nights sleep as it rained quite heavy and often during the night and this kept waking me up but at least I was in no hurry today so I rested my feet and legs which were tired from the previous day's 27 miles. I got up and packed everything away, the tent still wet and headed up into the village to the local shop which is located in a petrol station beside a Distillery, the walk uphill being quite sore on my tired legs in the morning. I bought something for lunch and headed back down to the campsite and rejoined the Speyside Way again. I could have gone to the shop and left my tent until I returned but I didn't want to tempt fate and come back and find my stuff had been stolen while I was at the shop. So, it was almost 1pm by the time I finally set off after I had my lunch, there was no hurry today.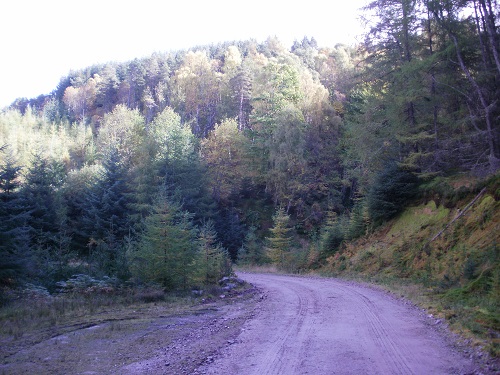 The start was across a bridge over the river and then up a steep tarmac road which then became a slog up forest road, the track just seemed to keep going up and every time you turned a corner, more uphill track appeared. There wasn't much scenery to look at as I was enclosed by trees but the occasional glimpse through any clearing gave some nice views down to the River Spey below. I fancied a rest by now and as if by magic, a picnic table was in the middle of nowhere but when I reached it, the views down were lovely. Well, they would have been but I could see rain heading my way and I just managed to get the waterproofs on in time and took shelter under some of the trees until the heavy shower was over. I set off again, and the path at last headed downwards, down a little path which led off from the track which eventually led down to the road and rail bridges at Boat o' Brig.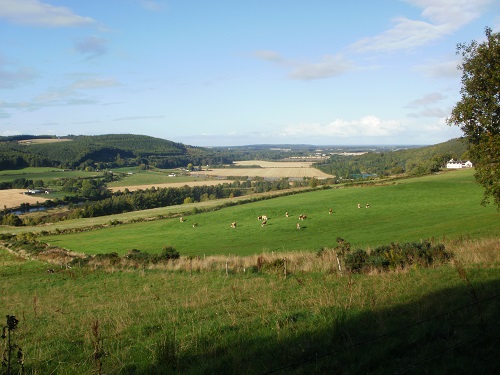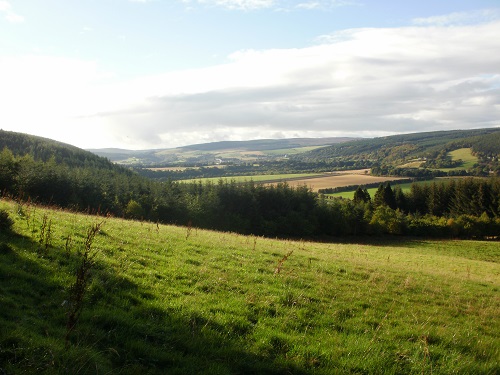 There was only about 6 miles walking left to Fochabers and it ended up being all on tarmac which my feet didn't enjoy after a couple of miles but there was nowhere to sit down and give them a rest, I wondered if they would have been sore if I wasn't carrying a rucksack with my camping gear etc in it. The road went up quite steep at first and then followed the edges of the forest with many up's and down's, there never seemed to be a level bit and a bit further on there was a very steep hairpin bend which had my legs struggling going down and also going up.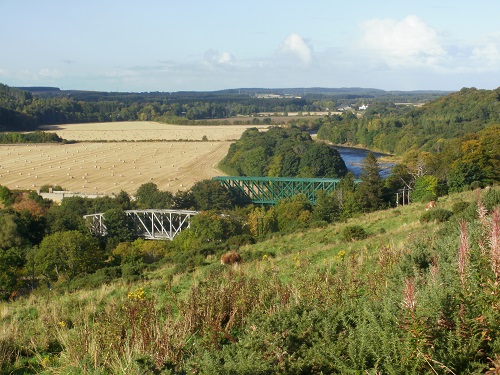 Not long after this, Fochabers could be seen and it wasn't long before I walked down toward the village, where I bought some goodies and headed for the campsite which was a bit out of the village. I thought about pitching my tent and coming back to the chip shop but I wasn't that bothered and bought enough food to keep me going. A big shower of rain came just before I reached the campsite meaning the grass was soaking wet when I got there but it was easy enough to pitch and it wasn't long before I was snuggly inside my sleeping back and eating the food I'd just bought. The campsite had many caravans but only one more tent in the campsite so I settled down to watch a film on my phone, listen to some music on my ipod and drift off to sleep and look forward to the next days walk, and finishing the Speyside Way in Buckie.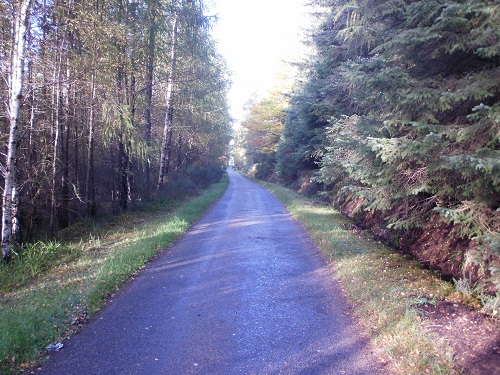 Click here to go to the last day of the Speyside Way - Fochabers to Buckie