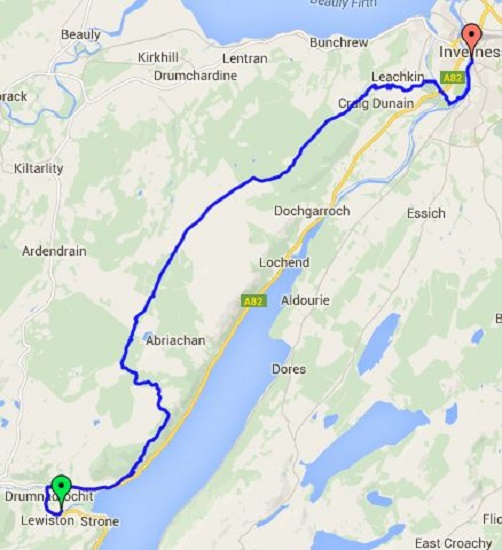 I woke up for my final day, it was dry and the ground was frosty but I was looking forward to reaching Inverness Castle and then putting my feet up for a couple of days. I got my stuff together and left the Hostel, visiting the shop next door for something for my lunch first.
The start is a long walk on pavement out of the village and then it keeps going before finally it ends and a path takes you round the back of a property and through a series of annoying gates before it heads up into the woods. It was quite hard going and I was soon sweating away and wanting to remove my coat but it was still too cold. The woods were very quiet with just the sound of me puffing away to be heard.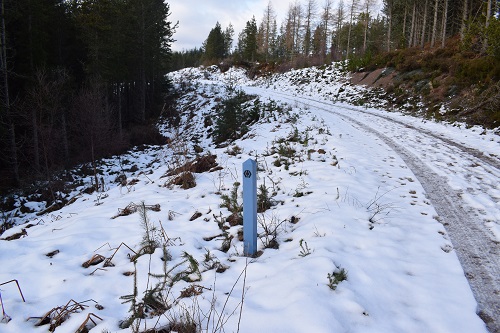 I got the occasional glimpse back to Drumnadrochit as I got higher but Loch Ness would get further away all morning. The path continued its uphill slog before finally reaching a track and some level ground, it was very welcome. The track went on for a while with not much ascent but nice views of the Loch but I knew I wouldn't be seeing it for long. I then went through a gate and started walking in a bit of snow as I was no longer sheltered from the elements.
The track ascended gently with good views all around, the snowy paths were no problem and were very crispy underfoot. Not long after, I got to the high point of the track and knew the rest of the day would be downhill or level, and that felt good. A quick descent took me down the track and over a road. I crossed the road and walked along a narrow path that had signs about an eco-cafe in the woods. I didn't stop there but this is the only place on the route between Drumnadrochit and Inverness where you can get food. The path went on for a while before reaching a road.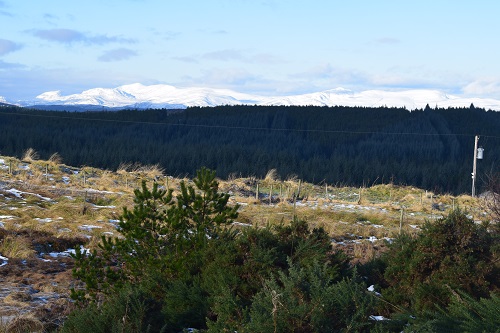 About 50 minutes of hard tarmac followed with lovely views of the snow covered distant hills. My feet really ached and I was relieved to eventually turn off it and follow a nice path into the woods. Just before it reaches the woods is a bench with a nice view and I stopped there for my lunch and removed my boots for a while before heading into the woods.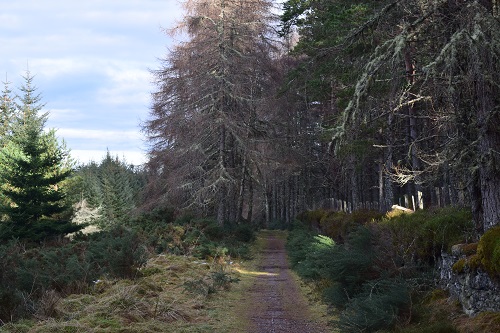 By now I was on countdown, not too long left, the woodland path wound round for a while then followed a wall for what felt like miles. Eventually the views opened up to the left of me and I could see the Beauly Firth and the snowy hills in the background. I reached a gate, I knew the woodland path was nearly finished and the descent to Inverness about to begin.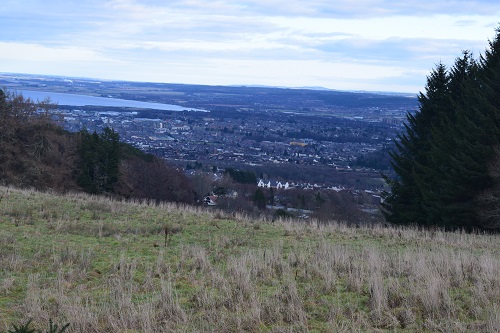 The path started to descend and finally Inverness came into view, what a welcome sight but there was still a long way to go. It was quite steep down to a road then down past Great Glen House where an inviting bench took my fancy for a short break. Break over, the path descended a narrow lane and past a golf course before some steps took me up to a canal and a short section of nice canal walking. I crossed over the bridge and normally the path heads straight down a road but there is a new road there now and the path diverted but it's well signposted before it reached the road past a sports centre that was back on the old track. A short path then headed in the direction of the city before crossing a bridge.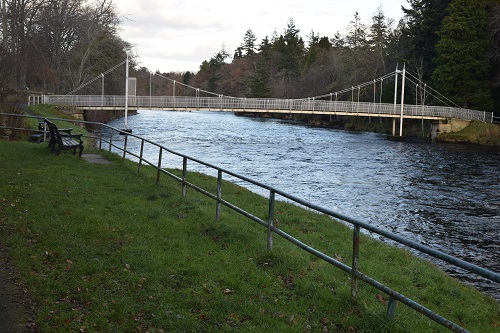 My legs and feet were aching by now and the path kept crossing bridges over the River Ness and I never felt that I was getting near the finish. It felt strange walking beside the river as it was busy, I had spent four days on the Great Glen Way without hardly seeing anyone. I could finally see the end at Inverness Castle and it wasn't too far away. A bit more pavement walking and over a busy road and I was finished.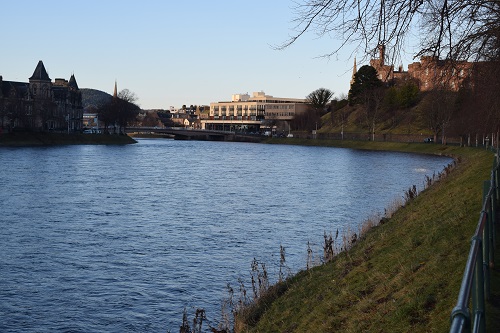 A huge relief to enter the Castle grounds and see the Great Glen Way start/finish, my adventure was over. It was a simple case now of taking photos then have a seat on one of the benches and relax. Sadly though there was still the walk to the Railway station to endure, very slowly as my legs stiffened up when I stopped at the Castle. I need to plan my next walk but all I wanted to do was to put my feet up for a few days and do very little, they deserve the rest after nine days walking.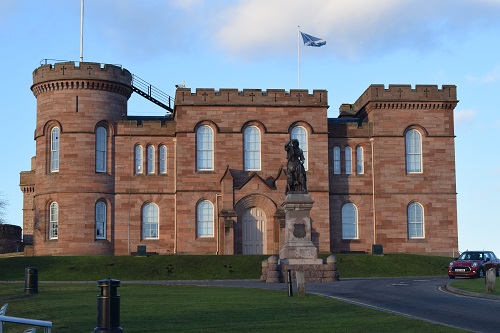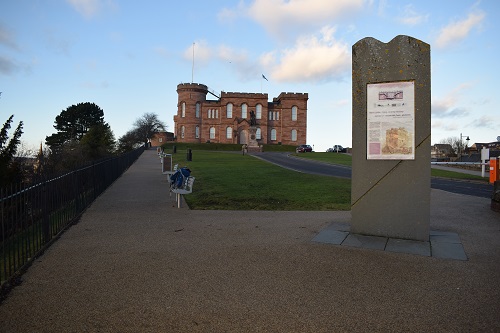 The End of the Way - What Now?
Unless you are being met by friends or family, the end of a long distance walk like the Great Glen Way can seem a lonely place. You want people to recognise what you have achieved and congratulate you but instead they walk on by, leaving you with many emotions. You are proud of what you have down, relieved to have finished but also sad that you have finished as you think "what now?" You may have enjoyed it and might want to start planning another walk, but then again you may never want to walk this distance again or see walking shoes or boots again.
There are benches at the end so take some time to recover, send your messages to friends and update your Facebook page etc, and don't forget the photo at the end. The congratulations will soon start appearing so give yourself a pat on the back, as you have done well. You can't sit there all day though as there's food to be eaten in the city and then head home and put your walking gear away and your feet up and a well deserved break. The Great Glen Way may not be the longest or most difficult long distance walk but it's still an achievment to complete it.