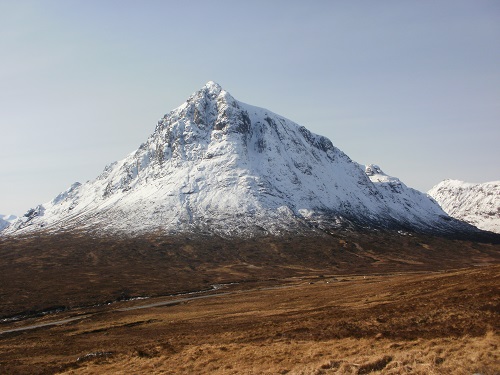 This is my account of my West Highland Way walk that I did in February 2016, lots of photos and hopefully some information to help you, if you are thinking about doing this walk. Most people do this walk between April and October and mostly start at Milngavie near Glasgow and finish at Fort William. I wanted to do it the other way though and earlier in the year for even better scenery, and so it would prove. I hope you enjoy reading about my trip and that you will also do the West Highland Way.
I had walked the West Highland Way three times before 2016, but always the popular way, from Milngavie in the South to Fort William in the North and always in the month of May. I really wanted to walk the West Highland Way in the opposite direction and also much earlier in the year so the surrounding hills would be covered in snow and therefore more scenic than doing it in May or later in the year and also quieter with fewer walkers, meaning there would be little problem booking places to stay the nights, plus it's always cheaper before the walk gets busy in the summer.
Planing for my 2016 West Highland Way walk would be easy as I had done the walk three times before so I knew where I wanted to stay and had no trouble finding accommodation at Fort William before I set off, then staying the night at Kinlochleven, Tyndrum, Inverarnan and Balmaha. There is some information about places to stay in my Accommodation page, you can find the link on the left hand side of this page.
Walking in the opposite direction as I had done before would mean that the views would be different, and the snow that was on the hills all around me would give me some spectacular scenery the first few days before I left the hills behind me and walked on more level ground, making sure though to keep turning round to admire the wonderful scenery, taking many photos and videos as I did so. I probably spent at least an hour most days just stopping to take photos, so make sure you keep your camera handy and not in your rucksack.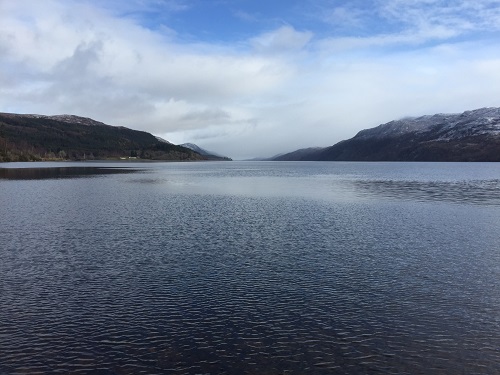 I also hoped to get a couple of good days of weather at the start of the walk and I could not have wished for two better days. Bright sunshine meant that I got great views all around and my photos just don't express just how beautiful the scenery was, especially from the higher points in the first couple of days where I spent part of these days walking in the snow wearing Microspikes, a very worthwhile buy as it felt like I was just walking on a normal path, not slipping once as I walked up and down snow covered paths, while others around me were slipping often. The weather was so good that I even walked an extra six miles on Day 2 to take in the scenery and also to give myself less mileage the next day when rain was forecast for the full day, it was one of those days when you just wanted to keep walking.
I have always enjoyed the West Highland Way but this time it was even better than before, partly due to it being quieter but mostly because of how beautiful this part of Scotland is at that time of year. Just taking the train to Fort William is an experience you should take as the train winds it's way past Loch Lomond and then through the Highlands to Fort William, with snow covered hills either side of you and a carriage full of passengers taking photos all the time, truly a wonderful journey to take before starting the West Highland Way from Fort William down to Milngavie near Glasgow.