Earlier in the day I'd done a circular walk from Seathwaite ( Read about it HERE ) and then I headed back to the Youth Hostel at Buttermere but my day wasn't finished. On my list of Wainwrights still to climb was Rannerdale Knotts, a straight forward hill that wasn't very high and a short walk from Buttermere. Although my legs and feet were hurting a bit from the earlier walk, I decided to head off to do this walk. It was a lovely evening, the sun was shining on the hills facing Buttermere so I ditched the backpack and headed off along the road from Buttermere with my camera, phone and GPS.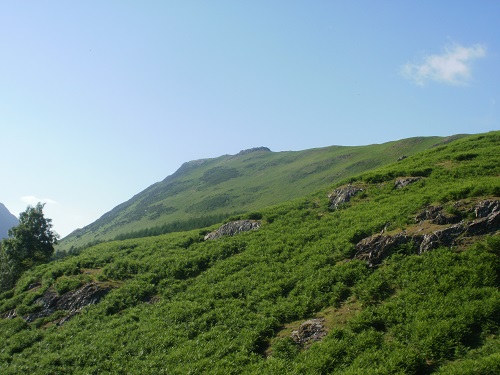 It would be a very short walk, only 3 miles so I decided to do it as a circular walk rather than just straight up and then back down the same way. I left the Hostel, walked through the small village past the Bridge Hotel and then left the road, climbing up a wide grassy path through the ferns, making sure to keep turning round to feast my eyes on the views.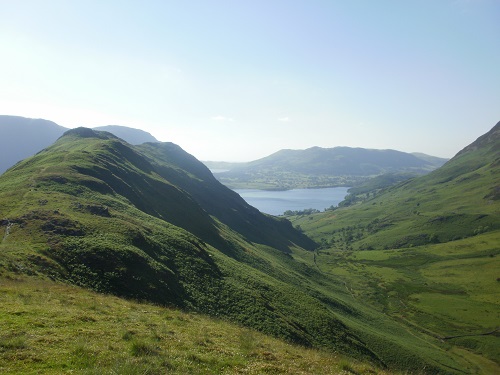 Walks don't get much more straight forward than this walk, just follow the grassy path upwards, until it turns to the left and heads towards Rannerdale Knotts summit and the path levels out a bit as you take a straight line towards the summit. As I got higher up and looked around, I could recognise some familiar hills including Haystacks and Fleetwith Pike behind me and on the right of me some of the hills on the Coledale Horseshoe walk including Wandope and Grasmoor.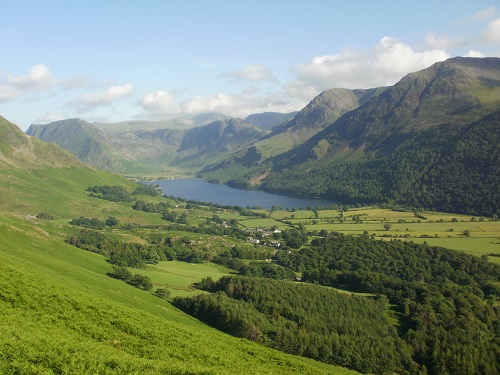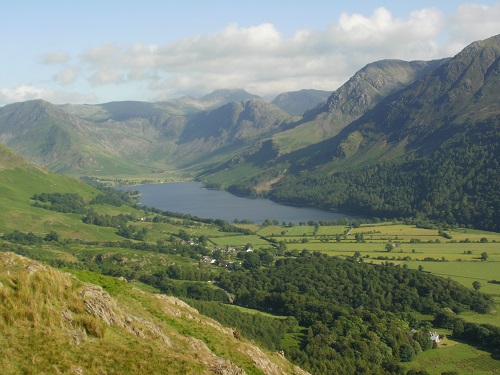 It was basically a grassy ridge walk to the summit and before long I was on the summit, looking at the fantastic views all around me, the evening sun shining on the hills over the other side of Crumnock Water and the water on the Lakes looking so still. At the summit you could see the Irish Sea in the distance, it was really a nice place just to stop and take in the views for a while before the descent back to the Hostel.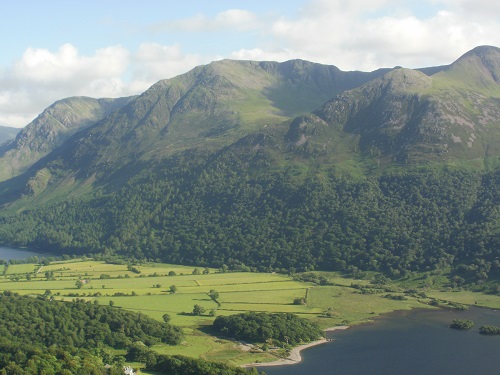 Leaving the summit, there seemed a few different paths but mainly you are going downhill through the ferns on a wide grassy path, before heading diagonally downwards towards the road below you. It didn't take long before I was back on the road and heading the short journey along it back into Buttermere and the Hostel.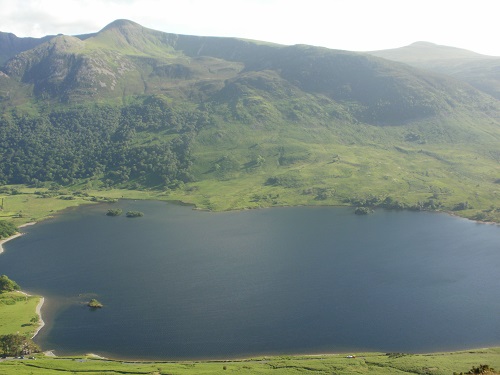 It was only a short walk, just over 90 minutes but it was certainly a very scenic one, certainly one you want to do, especially on a nice sunny evening. Take a picnic and eat it whilst taking in the scenery from the summit, you won't be disapointed.